One of Denmark's leading equipment rental companies again chooses Hydrema. In a difficult time marked by the Covid-19 disease, where companies find it difficult to navigate, and everyone is holding their breath and awaits the situation that is continuously evolving.
At Hydrema we are confident that the wheels will start turning again when we are on the other side of the Covid-19 health crisis, and things begin to return to normal. Hydrema is pleased that one of its largest partners and customers are now having machines delivered ready for hire for the coming business.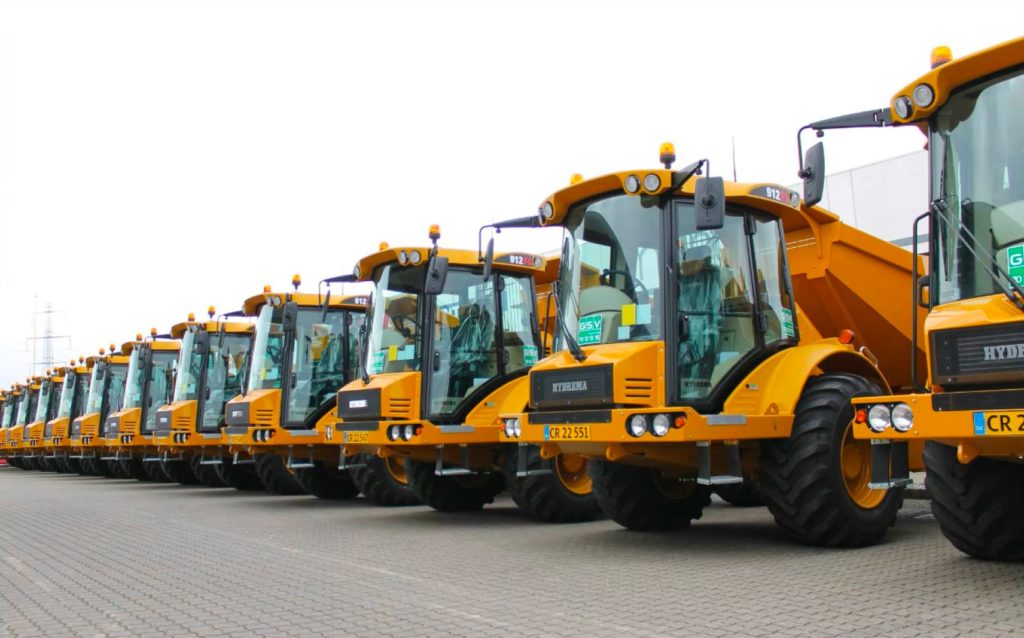 GSV is on of the largest rental businesses in Denmark when it comes to construction equipment, and has for many years been a faithful and big customer for Hydrema's machines, which we as a Danish company are very proud of.
"A machine order of 22 dump rucks, distributed on 20 pcs. 912FS and 2 pcs. 922G, is a big order for Hydrema, which helps to emphasize that our machines internally in the industry are considered to be of the highest quality",
says Country Manager at Hydrema, Leif Søndergård.
Concerning the acquisition and importance of GSV's purchase of the new machines, their customers can now look forward to excellent mobility and a superb working environment with good operator comfort. Also, the new machines will help to make the future greener, as they all have a low fuel consumption. Furthermore, both models are characterized by stability, low weight, high engine power, and high mobility.
912FS Dump Truck
Hydrema 912FS can load 10 tons, which can be used both in narrow construction sites, in urban environments and in soft terrain. The machine is equipped as standard with a suspension system of the front axle, which is an electro-hydraulic suspension system with independent cylinders and level control of the two front wheels.
The driver is thus less affected by vibrations on long working days and will experience higher efficiency, especially during transport in rough terrain. In addition, the MultiTip allows you to unload the material in a 180° area.
922G Dump Truck
The larger 922G dump can carry 20 tons and comes with the latest Stage-V engine from Cummins. The machine is designed for sensitive and rough terrain. The combination of the unique articulation point, genuine bogie axle with a large swivel angle and the market's best power-to-weight ratio give the dump trucks superior terrain capabilities.
The dump trucks are mounted with 800 mm wide wheels which give very low ground pressure and therefore suitable for earthmoving in soft and muddy terrains.
Source: Hydrema