– First complete shake-up of DL-7 design in 10 years results in best-in-class performance and improved driver convenience.
– DI plans to launch new DL-7 series worldwide starting with the European market.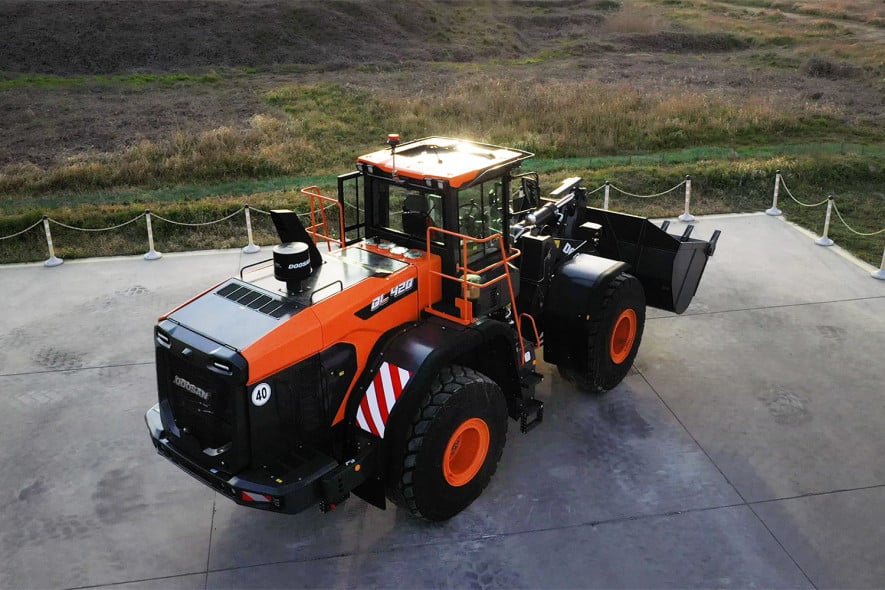 Towards the end of last month Doosan announced that it had launched the DL-7 series, its new lineup of next-generation wheel loaders featuring improved performance and efficiency in their key function of moving soil, sand and aggregate among other materials, at civil engineering construction sites.
The 2019 EU emission regulations applied to limit emissions of fine chemicals from diesel engines, as described in the Stage-V programme, are already in force. The new DL-7 series of wheel loaders is not only designed with Stage-V in mind, but is the first complete shaking of the company's existing models in ten years, with the exterior design.
Equipped with the largest bucket in its class, the DL-7 series boasts significant improvements in the performance and efficiency of its engine power, fuel economy, steering system, and electronic control system. Thanks to the application of a reinforced axle, the latest model demonstrates superb performance even in high-load environments, while its hydraulic system and major parts offer greatly improved durability and maintainability. The new model also boasts significantly reduced levels of noise and tremor due to the application of a center shaft and a damper offering excellent durability and rigidity.
Operator convenience has been further improved as blind spots around the cabin have been minimized, while the glass window is 14% larger than that of previous models, thereby maximizing the operator's field of vision. For the first time in the industry, the DL-7 series features an ergonomic operation panel and a semi-automatic door function using a smart key, further enhancing the operator's comfort.
The new series will eventually be equipped with a transparent bucket – a state-of-the-art safety technology that will enable the operator to see through the bucket – as an optional feature, starting with the wheel loaders rolled out in Korea in 2021.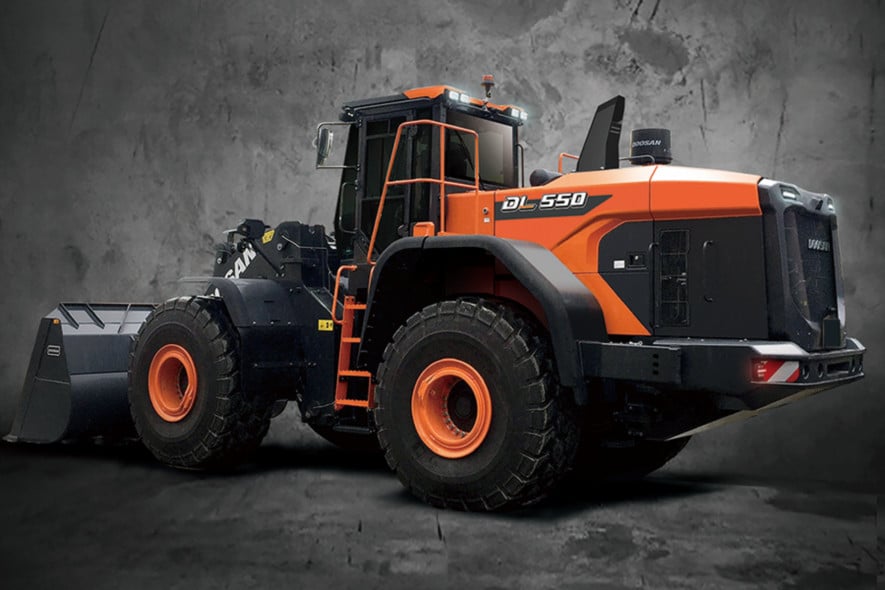 The new model has won Germany's 2020 iF Design Award, one of the world's top three design awards, in recognition of its innovative design, which focuses on highlighting a three-dimensional effect and the consequent dynamic image of the equipment, while dispensing with the traditional method dependent on bending a steel plate. At the end of 2019, the model won the "Best of the Best" in the Korean PIN UP Design Awards. Doosan Infracore has applied the new design concept to all ten models of the DL-7 series as a family look.
Source: Doosan