The Zeppelin Group attaches great importance to the responsible use of resources and the protection of the environment. That is why the company, in cooperation with the Friedrichshafen Stadtwerk am See, will switch its energy supply at a majority of its German locations to 100% electricity from renewable energy sources by 2023. Zeppelin has set itself the goal of being a CO 2 -neutral company by 2030 at the latest .
Zeppelin will gradually switch the power supply at all of its German locations, which are operated via the Stadtwerk am See (Friedrichshafen), to a supply of green electricity. The changeover will be completed in 2023; the locations concerned will then receive 100% green electricity from hydropower. The changeover will save around 20% of CO 2 emissions in Germany and around 11% of CO2 emissions worldwide at Zeppelin between 2021 and 2023 .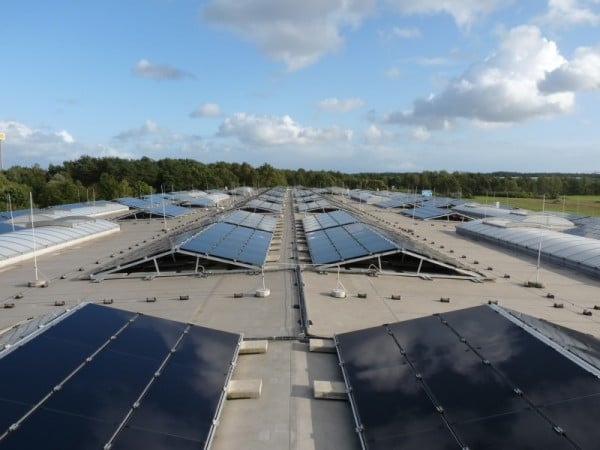 For many years now, the Zeppelin Group has taken the environmental cause to heart, directing its corporate commitment to ecological sustainability. Zeppelin has already installed a photovoltaic system at the Achim site (photo) which will serve as a pilot project for the commissioning of additional photovoltaic systems. Zeppelin cooperates with Stadtwerk am See as regards energy supply from hydropower.
 "The switch to green electricity is another milestone on Zeppelin's path, and CO 2 by 2030 at the latest-be neutral company. I am pleased that the cooperation with the Stadtwerk am See enables us to set a further accent here. The gradual switch to energy-efficient lighting (LED) also helps to reduce energy consumption and thus reduce CO 2 emissions, "
comments Christian Dummler, who, as Managing Director and CFO of the Zeppelin Group, is also responsible for the Corporate Social Responsibility department.
Zeppelin's commitment to sustainable energy goals was already recognized in 2019, when the company certified its environmental management system to ISO 14001 for the first time and introduced an integrated management system (IMS) in Germany.
The energy management system (certification according to ISO 50001) is used in addition to Germany in Austria and the Czech Republic; an expansion to other countries in which the group operates is planned. The quality management system according to ISO 9001, which has been successfully used for several years, was expanded and re-certified in 2019 to other group companies.
About Zeppelin GmBH
The Zeppelin Group is a traditional company with many years of technical experience. The roots of the group go back to the vision and entrepreneurial spirit of Count Zeppelin. The knowledge and skills of airship construction today form the basis of the work. Today Zeppelin offers solutions in the fields of construction and mining equipment, agricultural machinery, rental, construction logistics and site management, driving and energy, engineering and plant construction and develops new digital business models for the construction industry.
Source: Zeppelin GmbH