Xian Xintuo Construction Machinery chose the Potain MCT 325 L16 for its ability to work on the project's two sites at the same time.

The Xian-based company prefers Potain for the company's innovative, advanced, and comprehensive range of lifting solutions.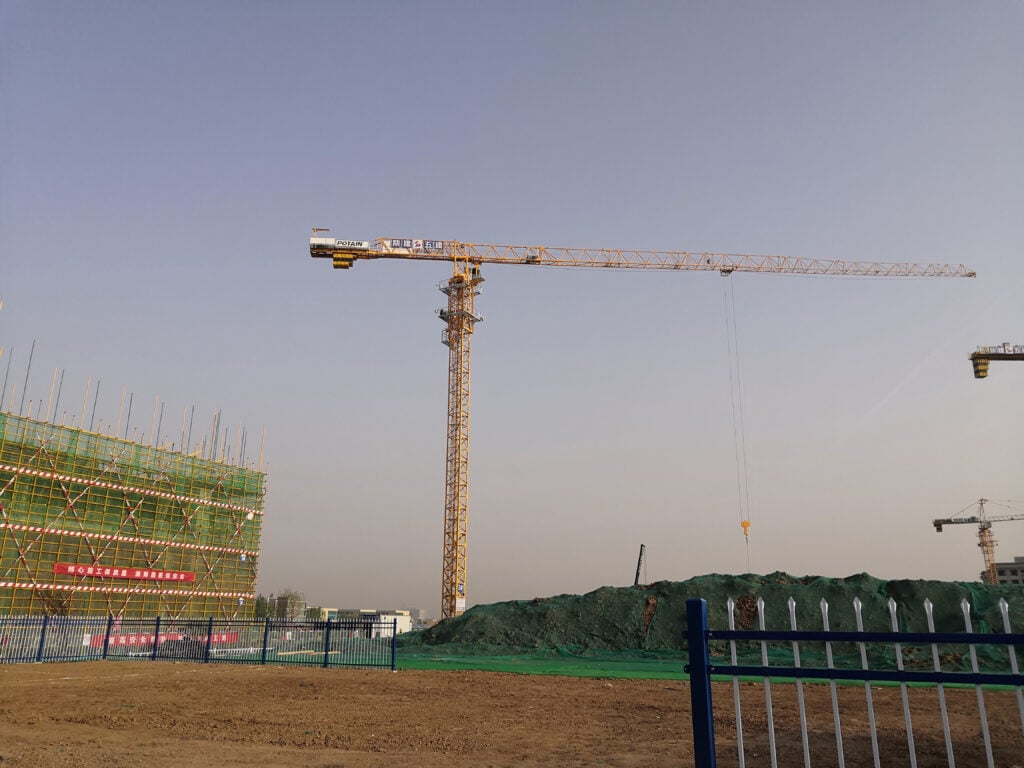 Xian Xintuo Construction Machinery deployed a Potain MCT 328 tower crane, which is badged as the MCT 325 L16 outside of China, to build a new vocational school in Xian, China. With investment from the OPEC Fund for International Development, the new Shaanxi Youth Vocational College is expected to open in spring 2021 and will provide skills training for youth.
"First off, we are fans of the Manitowoc brand because they provide an innovative, advanced and comprehensive range of lifting solutions,"
said Li Xutang, general manager of Xian Xintuo Construction Machinery.
"Secondly, the Potain MCT 325 L16 was ideal for us because we could use the crane on the construction of two buildings."
Shaanxi Youth Vocational College is an extension of the Shaanxi Provincial Communist Youth League School, which was established in 1952. Once the new vocational school opens in 2021, it will house up to 8,000 students and offer courses ranging from economics to communications and arts.
On-site since November 2019, the MCT 325 L16 works 10 hours daily lifting building materials such as rebar, formwork, steel tube, and wood. For this project, it was configured with its maximum 75 m of a jib, at a 48 m working height. The 16 t capacity MCT 325 L16 is a new addition for Xian Xintuo Construction Machinery and will remain on this site until August 2020.
Source: Manitowoc