On November 11, South Korea celebrated its 25th Farmers' Day, an annual event staged in the capital Seoul that celebrates the country's agricultural industry. During the ceremony, South Korea's President Moon Jae-in delivered a congratulatory speech from outside the Blue House, the official residence of the country's head of state. President Moon was accompanied by a LS XP series tractor, which is powered exclusively by F5 engine technology from FPT Industrial.
The 25th Farmers' Day was the first to be attended by a South Korean President since 2008,lending extra significance to this landmark celebration. LS Tractors, a division of LS Cable in South Korea, was invited to display one of its tractors in front of the Blue House. The model chosen was a LS XP powered by a 75kW Tier 4B F5C-series engine from FPT Industrial.
"FPT was both honoured and proud to be part of this important national celebration in South Korea with our F5C, the driving force behind the LS XP tractor," said Woojin Brian Cho, Sales Manager for FPT Industrial in Korea.
"Technology suppliers such as FPT Industrial and LS Tractor can play a significant role in supporting the intentions of President Moon to adopt a growing percentage of crop self-sufficiency in South Korea."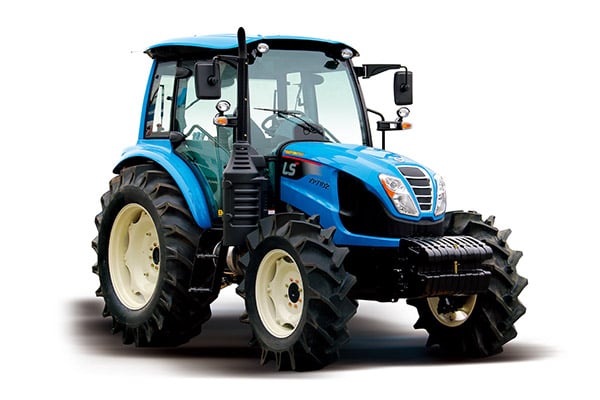 Using his address to emphasis the important of security in national food supply chains, President Moon said that by 2020 the self-sufficiency rate of wheat will increase to 10% and that of soya beans to 45%. He also outlined active policies to reduce the challenges that farmers face. Agricultural and rural areas will be the protagonists of a sustainable future, and will be strong support for the food security system.
The ceremony was attended by more than 200 people, including many young farmers who grow tomatoes on smart farms that combine cutting-edge ICT and digital technology. Class-leading technology is also at the heart of FPT Industrial F5-series engines. With its customer-oriented design, the compact and flexible F5 series offers excellent performance, low operating costs and extremely simple maintenance thanks to single-side servicing.
1LS Tractors is producing its XP models with FPT Industrial F5C Tier 4B engines in 63, 70, 75
and 86kW variants.
About FPT Industrial
FPT Industrial is a brand of CNH Industrial, dedicated to the design, production and sale of powertrains for on and off-road vehicles, marine and power generation applications. The company employs more than 8,000 people worldwide, in ten manufacturing plants and seven R&D Centres. The FPT Industrial sales network consists of 73 dealers and about 800 service centres in almost 100 countries. A wide product offering, including six engine ranges from 42 hp up to 1,006 hp, transmissions with maximum torque of 200 Nm up to 500 Nm, front and rear axles from 2 to 32 ton GAW (Gross Axle Weight). FPT Industrial offers the most complete Natural Gas engines line-up on the market for industrial applications, including engine ranges from 136 hp up to 460 hp. This extensive offer and a close focus on R&D activities make FPT Industrial a world leader in industrial
powertrains.
Source: FPT Industrial