AgroSup Dijon is presenting a web series on the theme of farm equipment : AgriTech World Tour. Crossed views between agricultural equipment professionals and students.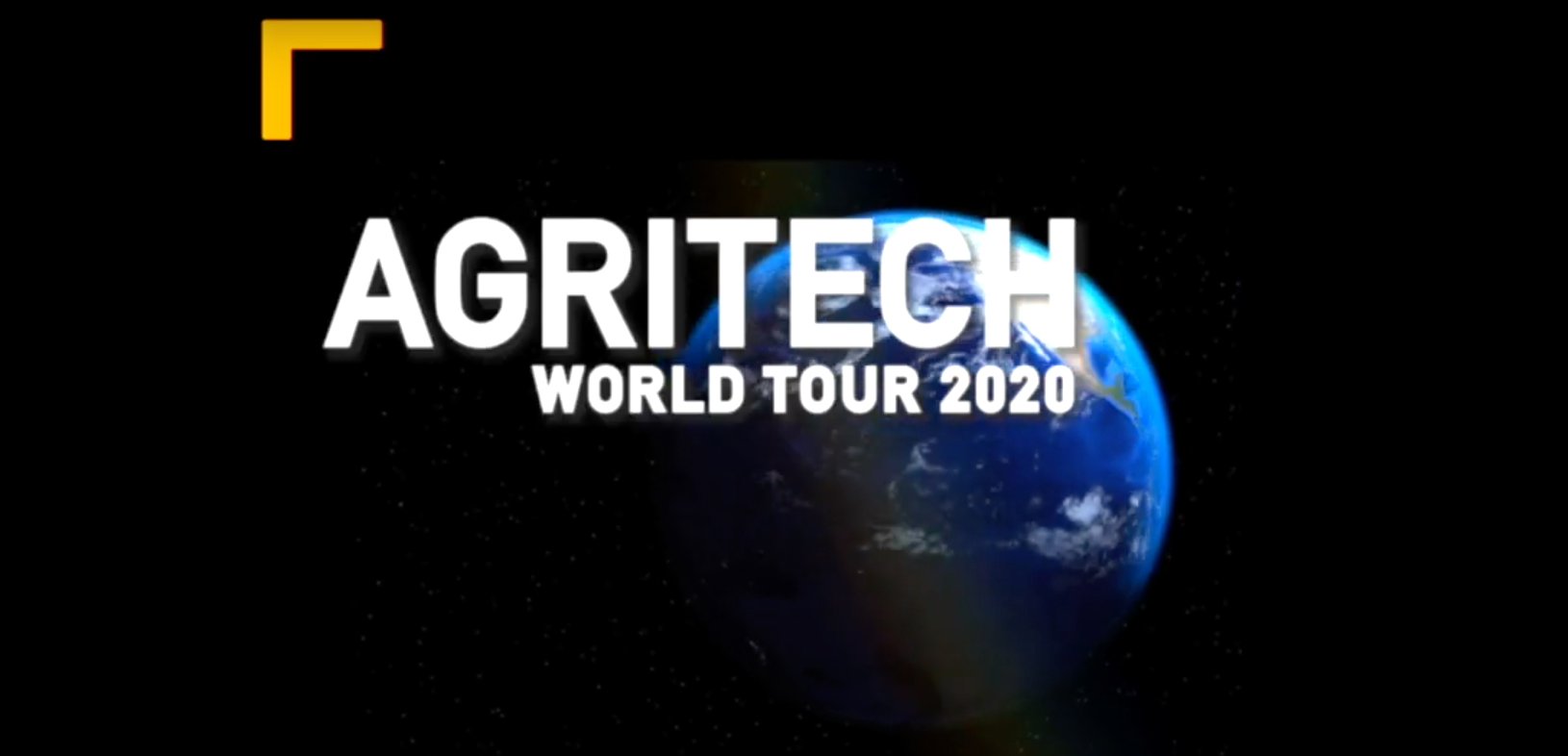 The result of a dynamic team's desire to continue to make the world of agricultural equipment shine despite the health situation. This web series has enabled AgroSup Dijon students to interview professionals of industry from all over the world. These exchanges took the form of a web series of 20 episodes of 8 minutes each. The episodes deal with the issue of innovation, environment, marketing, professional integration, digital issues, etc. in the field of AgTech or agricultural equipment.
The broadcast started with one episode, then two episodes per week until February 2021.
It showcases this innovative industrial sector and demonstrates the ability of a French engineering school in agronomy to mobilise a large network at a global level.
You want to follow the series? Go to www.agritech-world-tour.com
The web series in figures:
17 professionals
9 companies
12 countries
The speakers of the AgriTech World Tour web series :
the John Deere company in France and Germany for Central Asia,
the company Case IH in Austria,
the New Holland company in Italy,
the company Kuhn in the United Kingdom, Brazil, China and Australia,
the Lemken company in France, Canada and Germany,
the company Berthoud in France and Ukraine,
an International Voluntary Service in Chile,
AXEMA (French Agricultural Equipment Manufacturers' Union),
Teagasc, the agricultural and agri-food research agency, in Ireland.
Broadcast on
More about The Tech Agro Sup Chair
AgroSup Dijon supports the farm equipment sector to meet the challenge of digitalisation and ecological transition.
AgroSup Dijon is leading the European agro-equipment campus project through its Tech Agro Sup industrial chair. The Tech Agro Sup Chair has four patrons: Lemken, John Deere, Berthoud and Kuhn.
More about AgroSup Dijon : training and research missions
AgroSup Dijon, Higher National Institute of Agricultural Sciences, Food and Environment, is a public institution of cultural and professional scientific nature (EPSCP) under dual supervision of the Ministry of Agriculture and Ministry in charge of higher education and research.
Training
• Integrated preparatory cycle
• Agronomist Professional Licenses
• Specialized Masters
• Masters Ph.D
Research
The research of AgroSup Dijon aims to produce knowledge, to transfer and valorize it by units labeled in territories – environment – agroecology – food processes – nutrition – sensoriality – health and socio-technical innovation and professionalization. The institution gives a large place to the human and social sciences in the approach of these themes.
Internationally
It is also possible to study at AgroSup Dijon as part of an exchange program, to access your home university and be a partner of AgroSup Dijon. The duration of the exchanges can vary between 6 and 12 months.