Five men have been arrested across Western Sydney and London following a joint investigation by Australian and UK authorities into a shipment of almost 450 kilograms of MDMA concealed in an excavator imported into Australia from the UK.
Operation Centinel North Hart commenced in March 2020 following detection by the Australian Border Force (ABF) of a suspect shipment of an excavator destined for Australia.
ABF officers examined the consignment following its arrival in Brisbane from Southampton on 13 March 2020.
An x-ray of the machine revealed anomalies within the arm of the excavator.  
Australian Federal Police (AFP) Forensics officers examined the machine and removed 226 plastic bags containing a crystalline substance hidden within the arm of the excavator.  Forensic analysis conducted revealed the substance to be MDMA.
The MDMA totaled approximately 448 kilograms, which has an estimated street value of up to $79 million.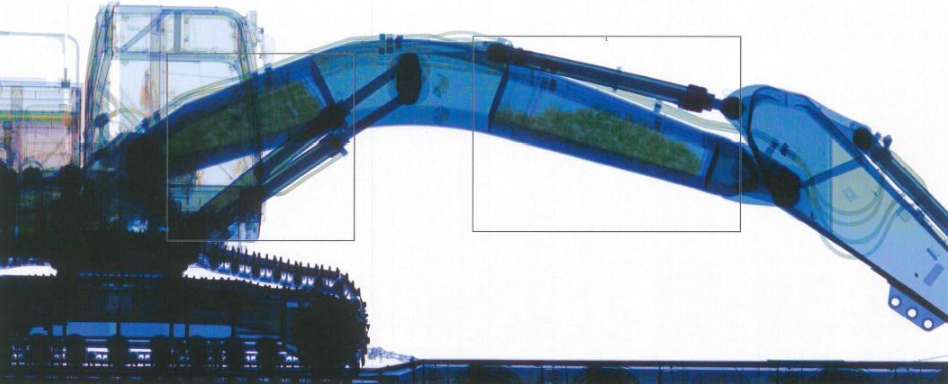 On 15 June 2020, National Crime Agency (NCA) investigators in the UK arrested two London men aged 53 and 60 and a third London man on 1 October, aged 57, who were all charged with conspiring to export a Class A drug.
The excavator was ultimately delivered to a Sydney address.  The investigation, undertaken by AFP Investigators from Brisbane with assistance from the ACIC, resulted in search warrants being executed by AFP officers on Wednesday (9 December 2020) in Western Sydney suburbs of Blacktown, Mortlake, Homebush, and Greystanes, where two men were arrested and approximately $1.2 million dollars in cash was seized.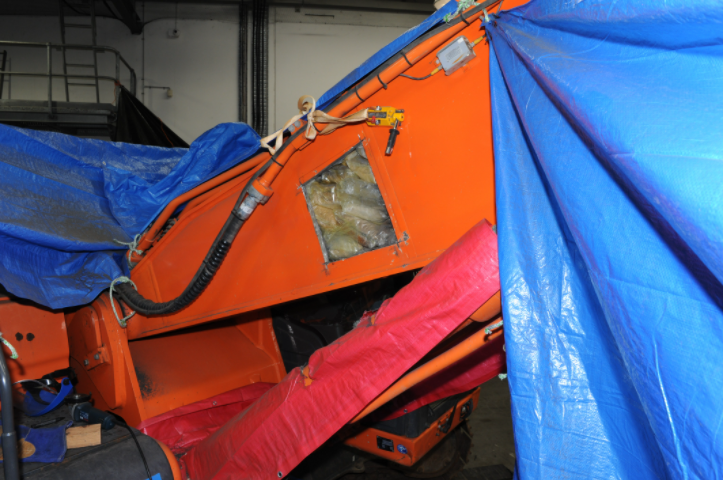 The 33-year-old Mortlake man and a 42-year-old Greystanes man have both been charged with attempting to possess commercial quantities of border controlled drugs contrary to section 307.5, by virtue of section 11.1, of the Criminal Code Act 1995 (Cth).
The offense carries a maximum penalty of life imprisonment.
Both men appeared in Sydney Central Local Court on 9 December 2020 and were remanded to next appear in court on 3 February 2021.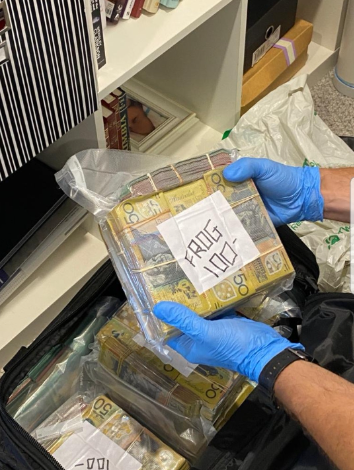 The Officer in Charge of the Operational Centinel Joint Agency Taskforce AFP Assistant Commissioner Southern Command Bruce Giles said organized crime is looking for new and innovative ways to import drugs into Australia, even as the world is responding to the threat posed by COVID-19.
"Organised crime groups seek to move illicit goods in bulk whenever they can and however they can. In this case they thought that hiding the drugs in machinery would be innocuous enough to avoid detection by Australian authorities,"Assistant Commissioner Giles said.
"The AFP working, with its national and international partners, will not stop in our commitment to protecting the Australian community from the harm caused by these drugs and our pursuit of those who seek to profit from peddling misery.  This is another example of the AFP and our partners outsmarting organized crime to protect the Australian community. It is further demonstrated that the AFP has international reach and national coverage with this Sydney based syndicate being investigated by AFP officers based in Brisbane."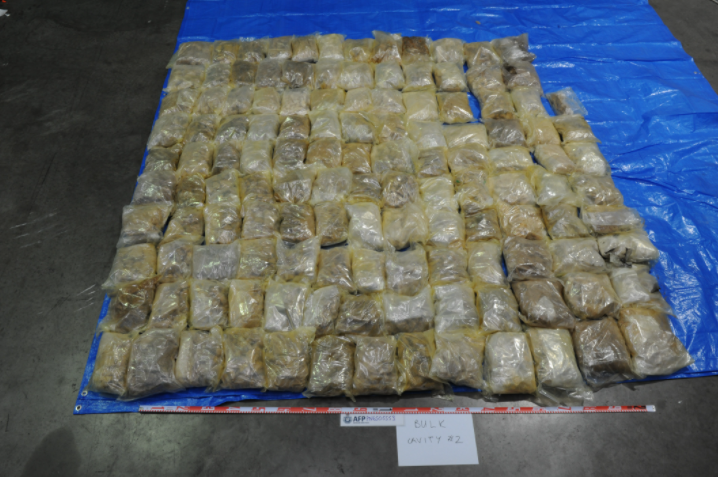 "To people who think MDMA may just be a part of the party scene, remember this – it is a powerful, addictive stimulant, which is not regulated and which makes its way to Australia through a chain of violence. Every time you use it, you line the pockets of organized crime."
ABF Assistant Commissioner East and Port Operations Erin Dale, said ABF officers work tirelessly every day to stop drug concealments like this from entering Australia.
"ABF officers have cutting edge technology and unique skills at their disposal, allowing them to see further into each package and find anything hidden within, regardless of how sophisticated a concealment is," AC Dale said.
"We know how dangerous MDMA can be. It can have such a tragic impact on individuals and their families. That's why the ABF is committed to keeping it off Australian streets."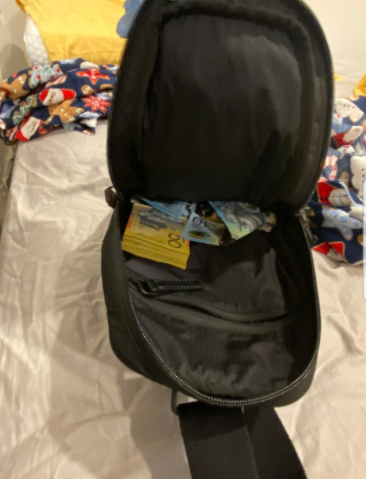 Mark Bishop, head of the Asia and Pacific region for the National Crime Agency based in Canberra, said:
"We know that British drug traffickers who target Australia do so as the potential profits are higher than in the UK and elsewhere. This seizure, potentially worth millions, represents a significant financial loss to this particular OCG, making it a substantial joint success from our perspective.
"Every day, we work closely with Five Eyes partners to share intelligence on the serious and organized crime threats impacting our countries. The AFP are a key partner in this effort and their ongoing support is vital in disrupting those international crime syndicates with links to Australia and the UK.
"Throughout Operation Venetic – the NCA's investigation into the encrypted EncroChat network – we have jointly seized two tonnes of cocaine, MDMA, and methamphetamine headed to, or in, Australia this year."
Operation Centinel Joint Agency Taskforce is a front-line taskforce led by the AFP and ABF, supported by the Department of Home Affairs, Australian Criminal Intelligence Commission, and AUSTRAC with a focus on identifying vulnerabilities within Australia's air and maritime supply chains and targeting them with a wide variety of disruption tactics, including investigations and prosecution, enhanced compliance activity, legislative/policy reform, offshore disruption, and industry engagement.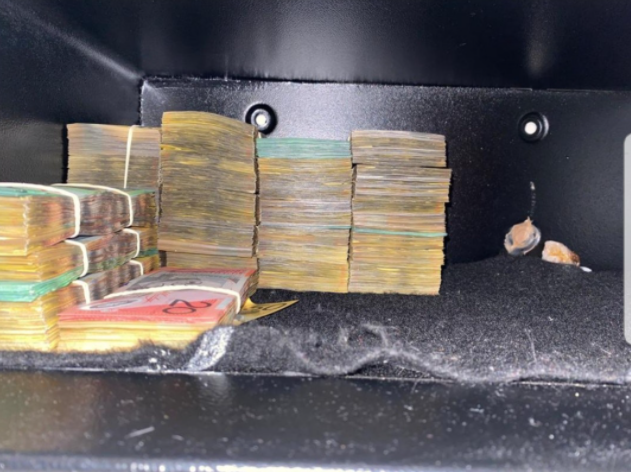 Source: AFP