New Holland is pleased to announce that Russell's have now completed their acquisition of neighbouring New Holland dealership, Platts Harris.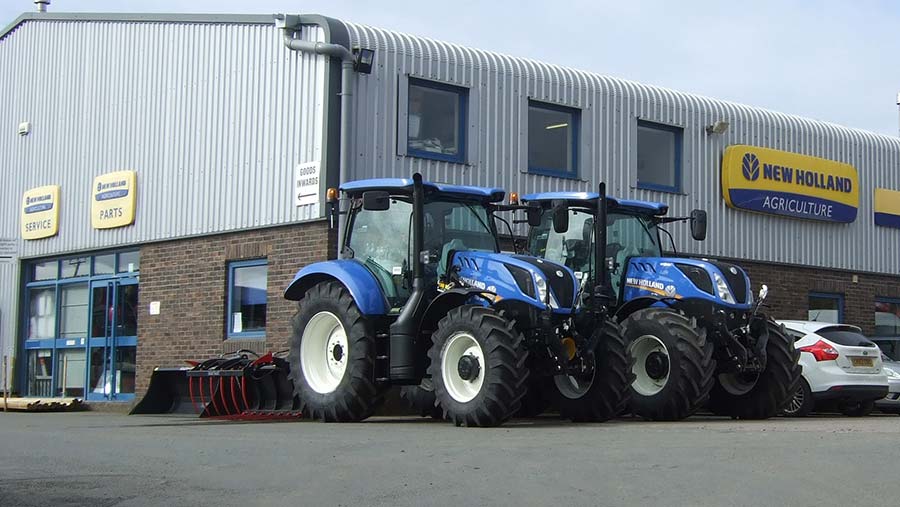 Based at Malton in North Yorkshire, Russell's will now operate nine New Holland Agriculture depots throughout Yorkshire, Derbyshire, Nottinghamshire and Northamptonshire making them one of the largest New Holland dealers in the country.
Both of the former Platts Harris depots, at Tuxford near Newark and Darley Dale near Matlock, have been retained providing customers in the North Derbyshire, Nottinghamshire, and South Yorkshire a continuity of service. Many of the staff in those depots have moved over to Russell's to further enhance this continuity.
Paul Russell, MD of Russell's, commented: "We are we delighted to have been able to retain the depots at Tuxford and Darley Dale. Our industry and our own business are based around local staff serving local customers. We therefore look forward to working with all of our new staff and customers in the area and wish them a warm welcome to Russells as we develop our business in the area together with New Holland."
New Holland Agriculture's reputation is built on the success of our customers, cash crop producers, livestock farmers, contractors, vineyards, or groundscare professionals. They can count on the widest offering of innovative products and services: a full line of equipment, from tractors to harvesting, material handling equipment, complemented by tailored financial services from a specialist in agriculture. A highly professional global dealer
network and New Holland's commitment to excellence guarantee the ultimate customer experience for every customer.
Source: New Holland