Official Raimondi Cranes agent of Milan, Assistedile, has erected seven of the nine cranes on the Sei Milano job site, a new contemporary urban development in Sella Nuova, on the West side of the city. The new district, designed to be built around an intelligent urban ecosystem, includes a residential complex made of 524 apartments, commercial spaces, and community green spaces.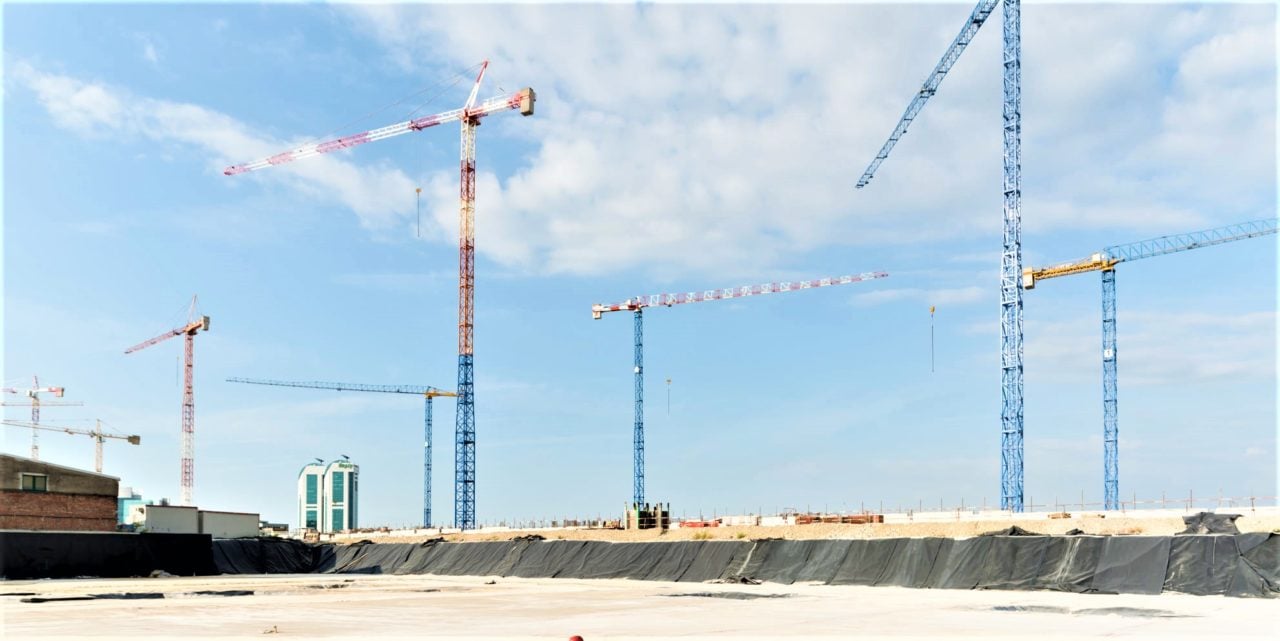 "We proud to contribute to the development of our city, and to serve Borio Mangiarotti, one of Italy's most noted construction companies, on this occasion. Divided into three main areas, the development offered us the possibility to supply different crane models to best meet the job site requirements and client needs," explained Mr. Luciano Friso, Commercial Director, Assistedile.
"We allocated six Raimondi cranes for the construction of the residential building. One MR99 was sold to the contractor several years ago, while four MRT84 and one MRT102 were rented for this project,"
Erected over a period of two days, the flattops will remain at work for a period of approximately 16 months.
An additional three rented tower cranes will be at work on the commercial area of the project. "The MRT159, already erected with a jib length of 65m and a height of 92m, currently represents the highest freestanding machine in Italy. The installation took place over a period of three days thanks to a crane-truck of 800tn," said Friso.
One Raimondi SRT85 and one MRT213 are also scheduled to be erected at heights of 58m and 80m, respectively. The latter, also in freestanding, will have a jib of 66m. Chosen because of their configuration capabilities and outstanding freestanding height, these cranes will remain at work for approximately 22 months, until the completion of the project.
"Due to the number of cranes at work on the site simultaneously, the site planning phase included careful evaluation of the positioning and erection of each crane. In this, we had excellent support from the Raimondi Cranes technical team." concluded Mr. Friso.
By the end of January 2021, a total of nine Raimondi cranes will be at work on the job site, eight Raimondi flattops, and one Raimondi hammerhead.