Sinoboom today announced a major UK partnership with Pinnacle Platforms, a new company led by industry experts Tim White and Wayne Lawson.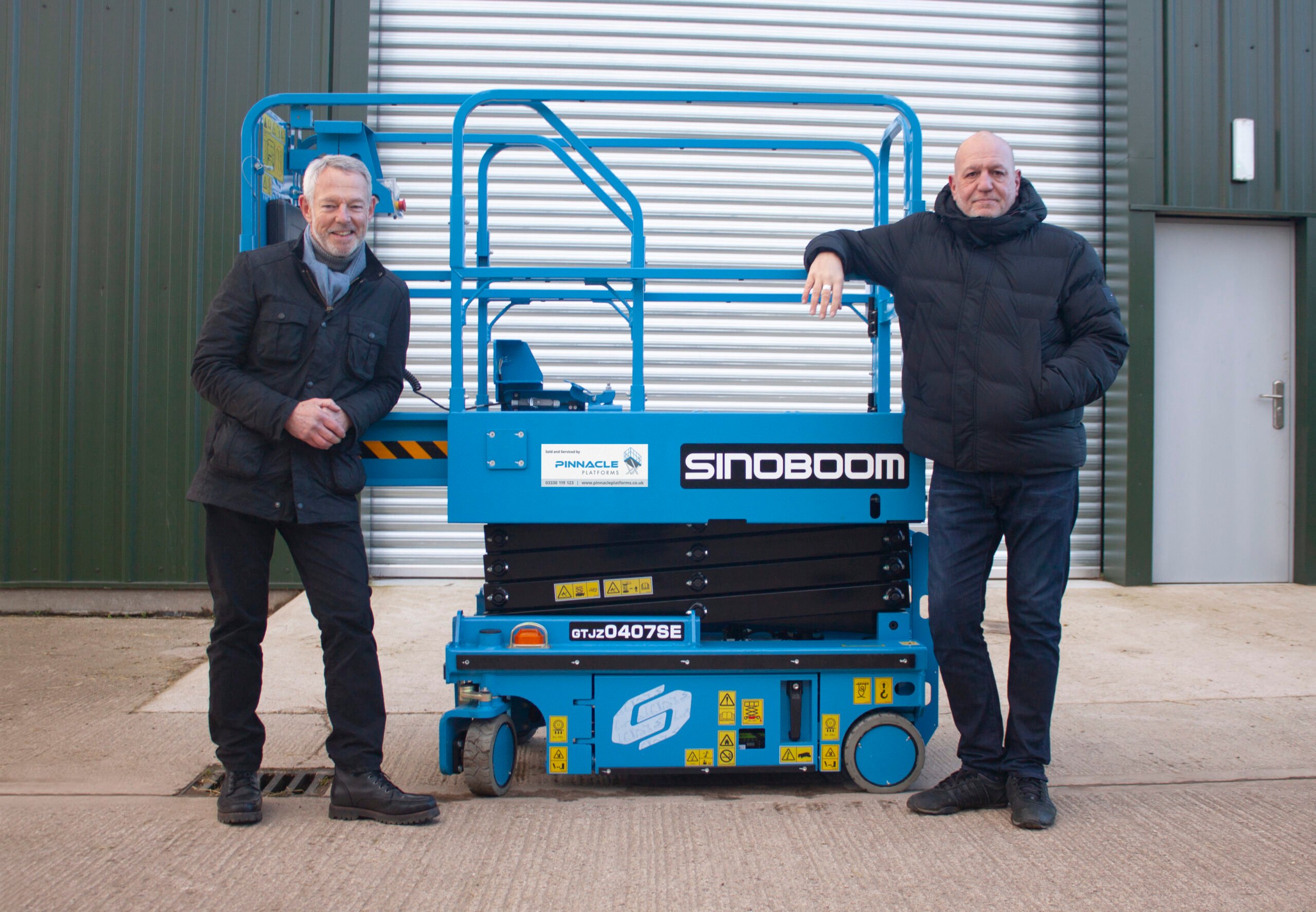 "The industry experience that the owners of Pinnacle Platforms bring to our operations will translate into concrete benefits for our customers across the UK, we are delighted that they have chosen to work with us after evaluating other potential partners," said Tim Whiteman, CEO of Sinoboom's European subsidiary, Sinoboom BV.
"This is part of our strategy to become a major participant in the European market through our investment in people, infrastructure and partners".
"We are delighted to work with Sinoboom and to offer their modern, high-quality range of scissors and booms to the UK market," said Pinnacle Managing Director Tim White. Fellow Director Wayne Lawson commented:
"We have MEWPs immediately available from stock in the UK and are ready to work with companies and contractors across the country, it's a great pleasure to be back in the powered access business and I'm looking forward to catching up with many friends."
The new company, based in Peterborough, focuses on the sale and services of Sinoboom products, providing full after-sales service and support, sustained by comprehensive parts and components inventory.
Julie Houston Smyth, Sinoboom's UK & Ireland manager, welcomed the partnership and noted that: "It's not often that you have the opportunity to partner with such well-known industry figures, this is an important day for us and will really drive our activities".
The agreement with Pinnacle Platforms is the latest step in parent company Sinoboom's strategy to establish a permanent, European operation, based in Rotterdam, The Netherlands. This allows the supply of its high-quality MEWPs, built-in Changsha, China, to the growing European customer base, with full regional service support.