Never change a winning team – that's what they often say in team sports. And that's exactly how they feel at Taurus Kran & Transport, too. So when the time came to add a new 220-tonner to its fleet, the Austrian service provider knew it had to be a Tadano – not least because the entire Taurus crane fleet already bears the quality seal from Lauf a der Pegnitz.
Taurus Kran & Transport is a young company based in the Upper Austrian municipality of Munderfing. This lifting and heavy-duty specialist has been serving the Salzburg region and parts of Bavaria since it was founded back in 2017. Its day-to-day operations center around industrial construction and infrastructure, with Taurus handling projects such as lifting prefabricated elements and even bridges. The company is growing rapidly and now employs 18 people.
Opening up new markets
Taurus has been a Tadano fan from the day it was founded back in 2017. The Austrian company's fleet now comprises four all-terrain cranes from Lauf a der Pegnitz: a 70, a 100, a 130 and – most recently – a new-generation 220.
"Our new ATF-220-5.1 is allowing us to open up new markets," explains Martin Beitschek. "We ordered the crane with a second winch and a hydraulic boom extension, which makes us even more flexible and allows us to take our performance level up a notch."
The 220 is replacing an ATF 180G-5 in the Austrian company's fleet. The team at the young crane service company loved everything about the 180, they just found it maxed out its lifting capacity and performance limits on a number of major projects. The ATF-220-5.1 now offers the necessary power reserves for Taurus to be able to provide its customers with a whole host of additional services.
What's more, the ATF-220-5.1 also offers all of the convenient features of the new Tadano ATF generation. The newly developed Mercedes-Benz engines are now compliant with the EU Stage V emissions class for mobile machinery, which means they conform to the latest emissions standard. In true Tadano style, these power units operate in both the superstructure and carrier thanks to the dual-engine concept. Operators of the Tadano ATF-220-5.1 can take advantage of systems and features including a hill-start assistant, a rock-free function, and various driving programs in conjunction with the new gearboxes and intelligent control solutions. This makes the crane even more comfortable to use and economical to operate.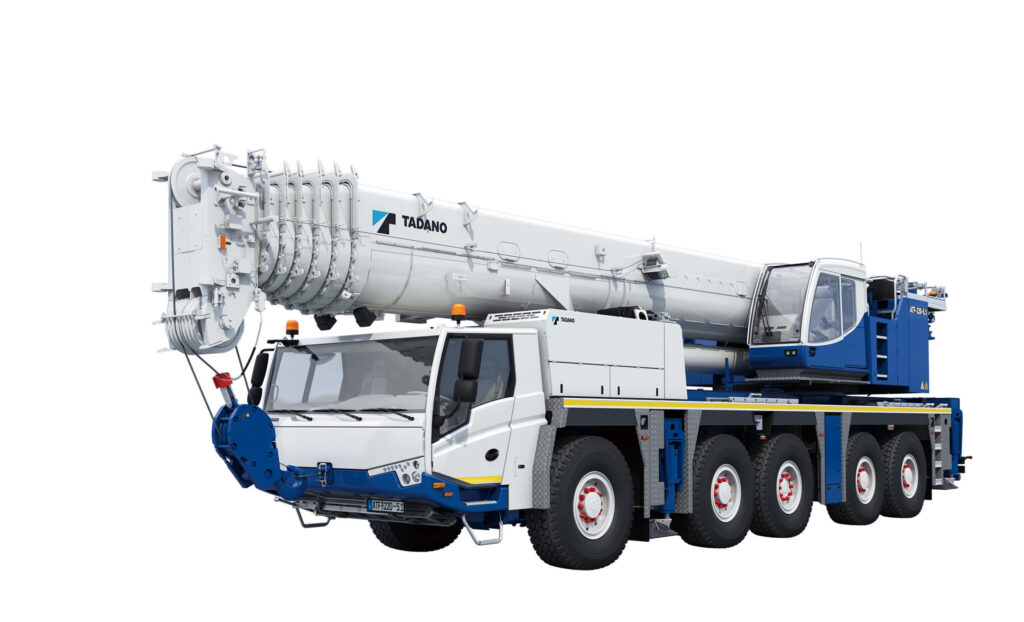 First-class support
But what is it about Tadano that Taurus likes so much?
"We know we can always rely on Tadano, whether it's for advice from our contact person Hans Asam, for service and support should we ever need it, and of course for first-class crane technology. That's not forgetting the excellent value for money we get, either," explains Beitschek.
The Taurus managing director also points out that reliability is another huge tick in the positives column for Tadano cranes.
The fact that the Taurus fleet is made up exclusively of Tadano cranes is hugely beneficial to the company, too:
"Tadano cranes have all operated the same way, which means all of our crane operators can drive and operate our entire fleet of all-terrain cranes. This allows us to be incredibly flexible when it comes to our operational planning."
Source: Tadano