On the one hand, a Tadano represents a reliable resource for working in a clearly defined area; on the other, it can open up a whole new world of perspectives. Fortunately enough for Regensburg-based towing company HO Abschleppdienst, it can now count on both with its new ATF-200-5.1. Not only can it operate in its existing areas of business more efficiently than ever, but it can even make a name for itself in the crane services sector.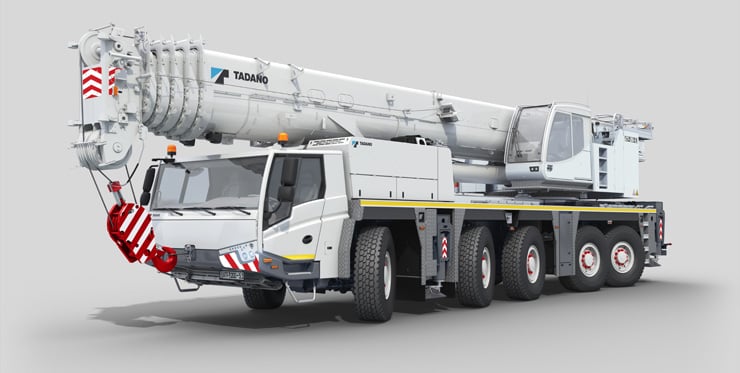 "We are currently in the process of taking over another company, which will mean significantly more crane business rather than towing work for us going forward. This new venture means we have to add to our existing fleet with an incredibly powerful and also very flexible crane. Since we already have a number of Tadano cranes in our yard and have always been more than happy with them, we have decided to go for the new 200 model. The 200 is incredibly easy to work with even on a small radius, whether we're rescuing vehicles or putting up cellar walls. It's also our first new crane that complies with the new emissions standard. We actually bought our very first Tadano when the company was founded back in 2014. It was a 60-tonne all-terrain model", recalls Wladimir Habenstein, Managing Director of HO Abschleppdienst. In terms of flexibility, he is particularly impressed by the potential operating range from 60 to 200 tonnes as well as the counterweight transport.
As if all this weren't enough, the ATF-200-5.1 also offers significant improvements in terms of transport thanks to its various counterweight options. 24 tonnes of counterweight, for example, fit perfectly on a single truck, giving it up to 70% more lifting capacity than the competition in a large working area. Two trucks are even capable of transporting 50 tonnes of counterweight, which means the ATF-200-5.1 operators at HO can make real savings as they make their way around their catchment areas of Greater Regensburg, Upper Palatinate, and Lower Bavaria. Not only is the carrier robust and manoeuvrable, but the chassis is second to none when it comes to off-road use. The ATF-200-5.1 is faster than any other crane on inclines of up to 72%, and the 5-axle model really sets the bar in terms of safety, too, thanks to the new assistance systems hill-start assistant and cantilever function.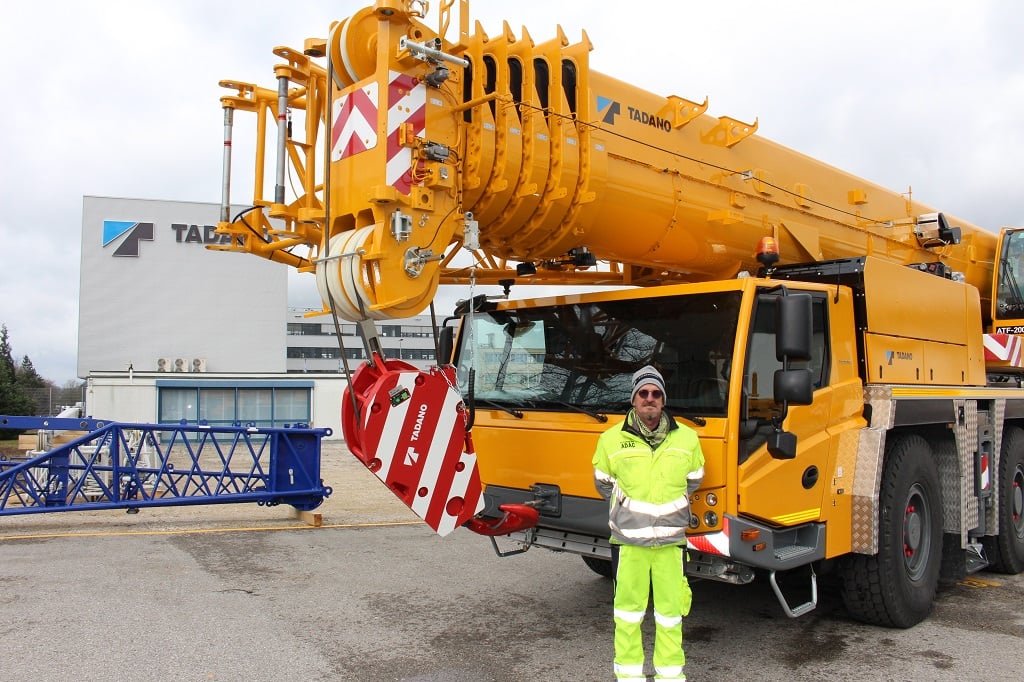 For Wladimir Habenstein, Tadano has always meant more than just reliable cranes of German-Japanese workmanship. The Managing Director has only had positive experiences with the Tadano service from the very start, and that shows no signs of changing:
"We really do rely on excellent service to ensure that our cranes are ready for action as constantly as possible, and we know that this is exactly the kind of support we can count on from Lauf an der Pegnitz. They come out to us in no time, work quickly and always get the job done to the highest standards. The same applies when it comes to getting hold of spare parts: we're only an hour away from the Tadano site so we sometimes head over there to pick up any parts we need".
So, signs are looking positive for HO to press ahead with its crane service – including with Tadano's support. And it doesn't look like the company will be stopping at the ATF-200-5.1, as Wladimir Habenstein has plenty more ideas for his new business venture and is already planning on purchasing yet more new cranes from Tadano.