The time-tested and proven wheel dumpers DW60 and DW90, with 6,000 and 9,000 kilograms payload, are the biggest wheel dumpers in the Wacker Neuson portfolio. They have been reworked and now have an emission standard stage V diesel engine that protects the environment without sacrificing productivity. The standard auto-stop function switches the machine off after a predefined period without use. The large, multi-functional 7-inch color display ensures an ideal overview of all the machine's functions and displays, among other things, the images from the front- and rear-view cameras. The single-piece engine hood makes maintenance access easier, simplifying and saving time on daily inspection points, service and maintenance.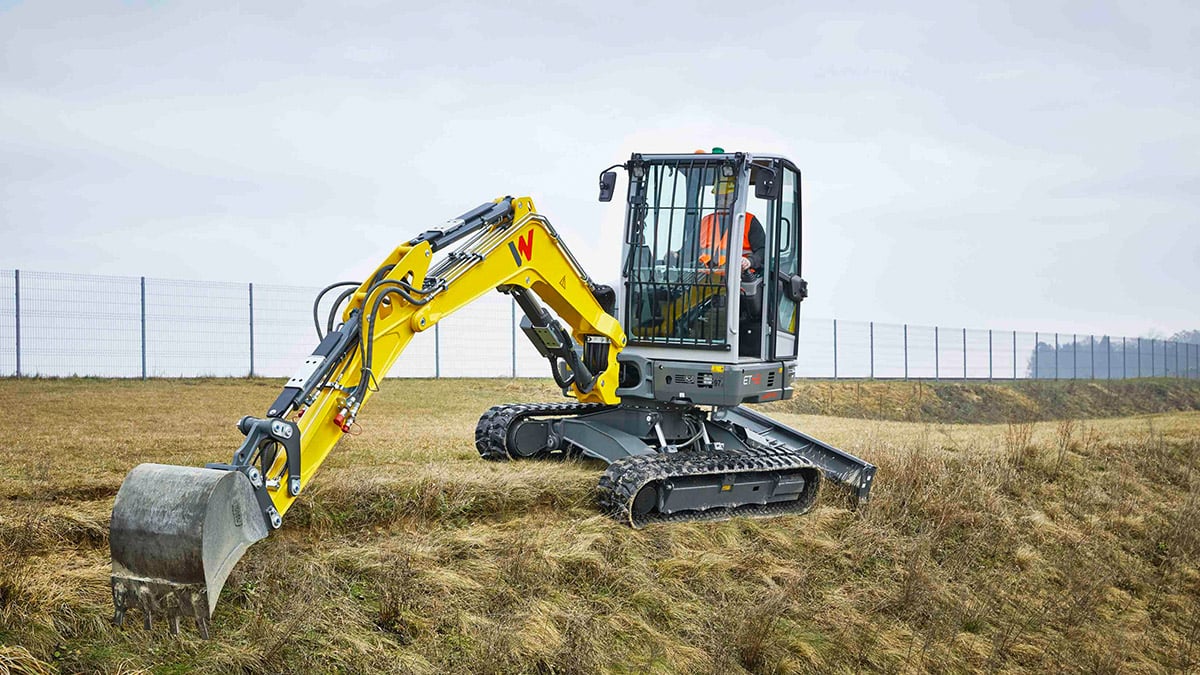 The new 5.5-ton excavator ET58 scores points with its high level of performance, great stability, high lift capacity and digging power as well as quick working cycles. The innovative hydraulic system "Load Sensing Flow Sharing" ensures precise control and high performance efficiency: the machine adjusts automatically to the load and the joystick movement remains constant for the operator at all times. This makes working with the excavator particularly comfortable. The Active Working Signal (AWS) guarantees a higher level of safety for persons in the work area of the excavator: when the excavator is ready for use, a red LED strip, integrated in the engine hood, lights up, signaling to all persons on the construction site that the excavator is in use.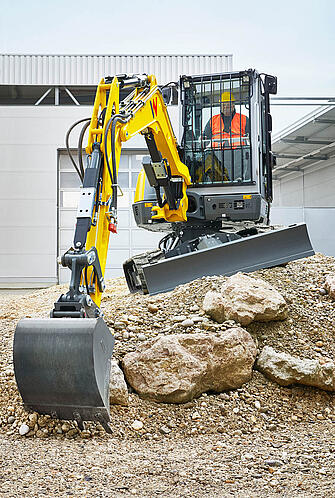 The tracked excavator ET42, newly introduced in 2020, is now available with the Vertical Digging System (VDS). VDS makes exact vertical digging possible even on a sloping surface. The tilting mechanism necessary for this is installed in the travel gear on the ET42 model. VDS yields a 25 percent savings on materials and time with the excavator when excavating and backfilling material. In addition, the excavator ET42 with the VDS option has the same machine and entry heights and insertion depth as the model without VDS.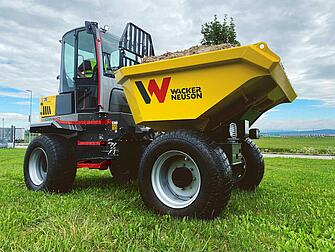 In the area of soil compaction, the time-tested and proven trench roller RTx-SC3 has received, for one, a range of design adjustments to further optimize the maintenance-free quality of the lower area.
The weight of the converter backpack (ACBe), in which the lithium ion rechargeable battery is used for the high frequency internal vibrator, has now been significantly reduced. The backpack system, which was developed with a leading brand manufacturer, distributes the overall weight of 13.5 kilograms – of which around nine kilograms are for the battery – ergonomically on several load points. This makes even more comfortable work possible, completely without cables or emissions.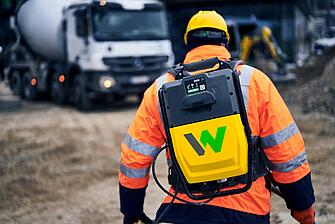 Source: Wacker Neuson