The R 928 G8 crawler excavator is a completely new model, developed and produced by Liebherr-France in Colmar. The new model positioned between the R 926 G8 and the R 930 G8 complements the current Generation 8 series, which already includes 7 models with a gross vehicle weight of 22 to 45 tonnes.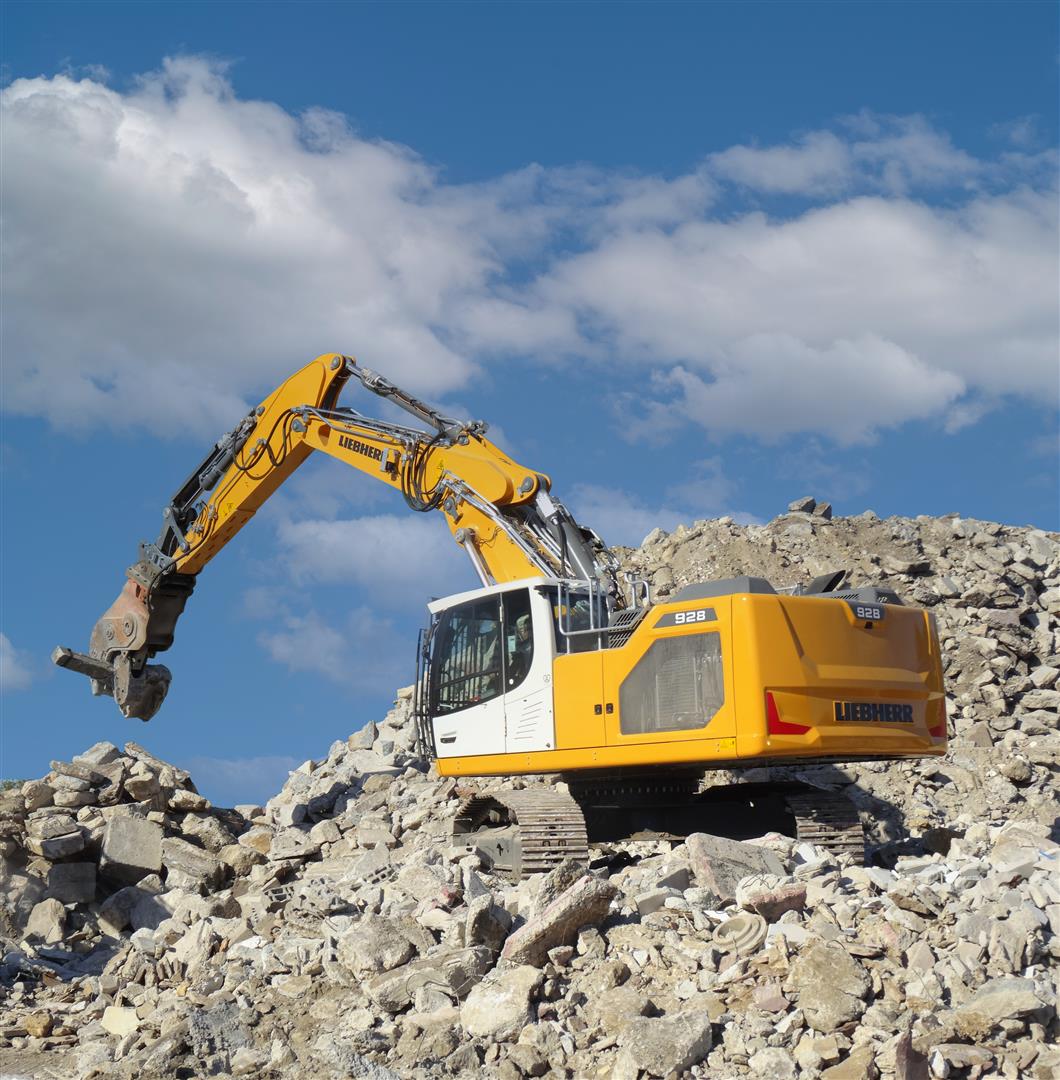 The R 928 G8 crawler excavator rounds off the current range of Generation 8 crawler excavators. It is characterized by high drawbar pull, excellent load-bearing capacity and a large bucket. Its optimized weight also makes it easier to solve earlier transport problems. The R 928 G8 can hold its own with machines that are heavier than the R 926 G8 and lighter than the R 930 G8.
Liebherr Generation 8 crawler excavators are the result of constant research and improvement work. This new generation is set apart by a new design and architecture. It has been reworked with the aim of creating optimal ergonomics and performance as well as increased comfort and safety.
Generation 8 develops higher tear and breakout forces compared to the previous generation. The torque of the superstructure has also been increased. This means that the new crawler excavators achieve higher levels of performance under site conditions. In addition, a new equipment concept enables the load curve to be optimized and the inertia in the rotary drive to be improved, reducing fuel consumption. The new, robust X-form undercarriages ensure greater stability. The automatic central lubrication ensures a longer service life of the parts and improves the productivity of the machines.
The spacious and air-conditioned work cab is another feature of Generation 8. The operator enjoys a fully retractable front window, a pneumatic seat with vertical and longitudinal damping and an easy-to-use, high-resolution touchscreen. The use of LED technology reduces power consumption and improves lighting quality. The excellent all-round vision as well as the rear and side surveillance cameras maximize safety in the working environment. The cab is easily accessible thanks to the raisable control unit, the rear window also serves as an emergency exit. In order to improve safety during maintenance work, access to the superstructure and the maintenance platform has been widened and is now located at the side.