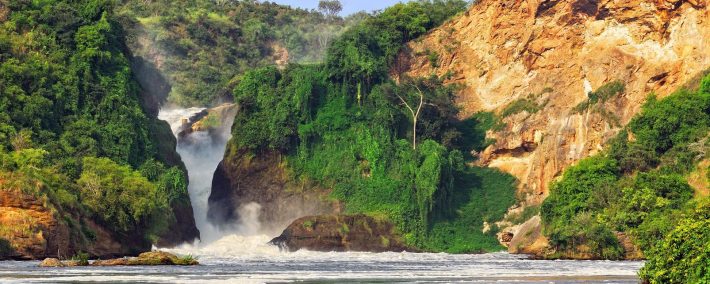 The first phase of the tenders will include procurement works for the construction of a refinery and an oil pipeline to transport the crude oil from Uganda to Tanzania.
The Uganda Oil Authority will launch the first tenders in December for the long-awaited oil resource development project in the East African country which at the beginning of the month eliminated a major obstacle after the French major Total signed the agreements for the project development.
TO TIE
The first phase of the tenders will include procurement work to build a refinery and an oil pipeline to transport crude from landlocked Uganda to a port in Tanzania for export. The tenders will also include the completion of the road network in the Lake Albert region, where the crude oil discoveries were made, said Peninah Aheebwa, director of technical support services at Uganda's Petroleum Authority, according to the Daily Monitor.
THE SIGNATURES OF TOTAL, CNOOC AND THE PRESIDENTS OF UGANDA AND TANZANIA
Earlier this month, Total , China National Offshore Oil Corporation (CNOOC) and the presidents of Uganda and Tanzania signed the final agreements needed to launch the Lake Albert development project. The development includes the Tilenga and Kingfisher upstream oil projects in Uganda and the construction of the East African Crude Oil Pipeline (EACOP) in Uganda and Tanzania. The Tilenga project, managed by Total, and the Kingfisher project, managed by CNOOC, are expected to deliver a combined output of 230,000 barrels per day (b / d) at the plateau, Total reported. Production will be transported from the oil fields in Uganda to the port of Tanga in Tanzania via the EACOP cross-border pipeline, of which Total and CNOOC will also be shareholders.
THE OBSTACLES
Although the final agreement was an important step forward, the companies need to remove further obstacles in terms of project financing.
The pipeline project has in fact attracted criticism from environmental groups. The #StopEACOP Alliance and other environmental organizations are asking financial institutions to refuse to finance the project. "Total and CNOOC still need to secure € 2.5 billion in debt financing for EACOP to move forward," said David Pred, executive director of Inclusive Development International.
Article Brought to you by Microtunnel Link