When the brothers Louis and Cyril Keller invented the first front-end loader to help a local farmer remove turkey manure from his barn in Minnesota in 1957, few could have imagined the impact this development would have on the world of heavy machinery.
Only a few years later in 1962, however, the first Bobcat‐branded skid‐steer loader had already been introduced, and this directly led to another innovation: the Compact Track Loader (CTL). First manufactured by Takeuchi 1986, the CTL has become an indispensable compact dozer thanks to the multitude of different tasks it can accomplish. These include powerful lifting, pushing, and digging performance, outstanding traction, low ground disturbance, attachment versatility and added flotation.
"These are machines that can do everything," confirms Francesco Grenzi Head of R&D at Berco.
"You can use CTLs with a hydraulic hammer and a shovel, the telescopic handler can lift and sort material, it can be used to till the soil and for deforestation. It can even be used in agriculture to furrow soil or to sow seeds, so it comes as no surprise that interest in this sector has grown significantly in the last three to four years."
The CTL on the market
Ranging in weight from 1t to 6t, the CTL has seen its popularity go through the roof in the last 20 years, thanks in particular to its variety of uses as well as a reduction in price and maintenance costs that existed previously. "Before the turn of the millennium, the steer loader dominated the market. Today, however, the CTL is the main player with between a 60‐70 percent market share, with the steer loader now on around 30 percent," confirms Grenzi.
This sales growth is due to the increased benefits which CTL provides. "A steer loader is already extremely versatile due to its wheels but if you mount a rubber track instead of tyres, you get an even more flexible machine. It's also more versatile than a dozer and it costs less too. Additionally, it's easy to transport on a trailer. All of these factors explain CTL's increase in sales, with 95 percent of these occurring in America. Indeed, the market share is still small in Europe, but it too is also growing," he explains.
Normally equipped with a rubber track, the CTL has evolved in a variety of directions to satisfy the demands of different markets. These include mini loaders (such as walk-behinds, machines without a cab, crawler pallet trucks etc.), ones with suspended seating to ensure driver comfort and Compact Dozer Loaders (CDL), which on top of its loader function, can also be equipped with a classic front blade. "CDLs are crawler dozers in their own right and are venturing into the world of utility crawlers used in fairly heavy duty areas. Case's CTL 450 Minotaur is a good example of this," says Grenzi.
A typical CTL undercarriage high drive has the sprocket elevated because two fixed support points are needed in front and behind. Being a machine that has its centre of gravity transferred from the rear to the front, a CTL requires great amounts of stability. To achieve this, the front and rear points are situated at the extremes, both when loading the shovel in the front and when the machine is (with the shovel unloaded) doing other types of work with the centre of gravity at the rear. The machine, therefore, must have an undercarriage with small idlers in order to provide as large a base as possible to the vehicle.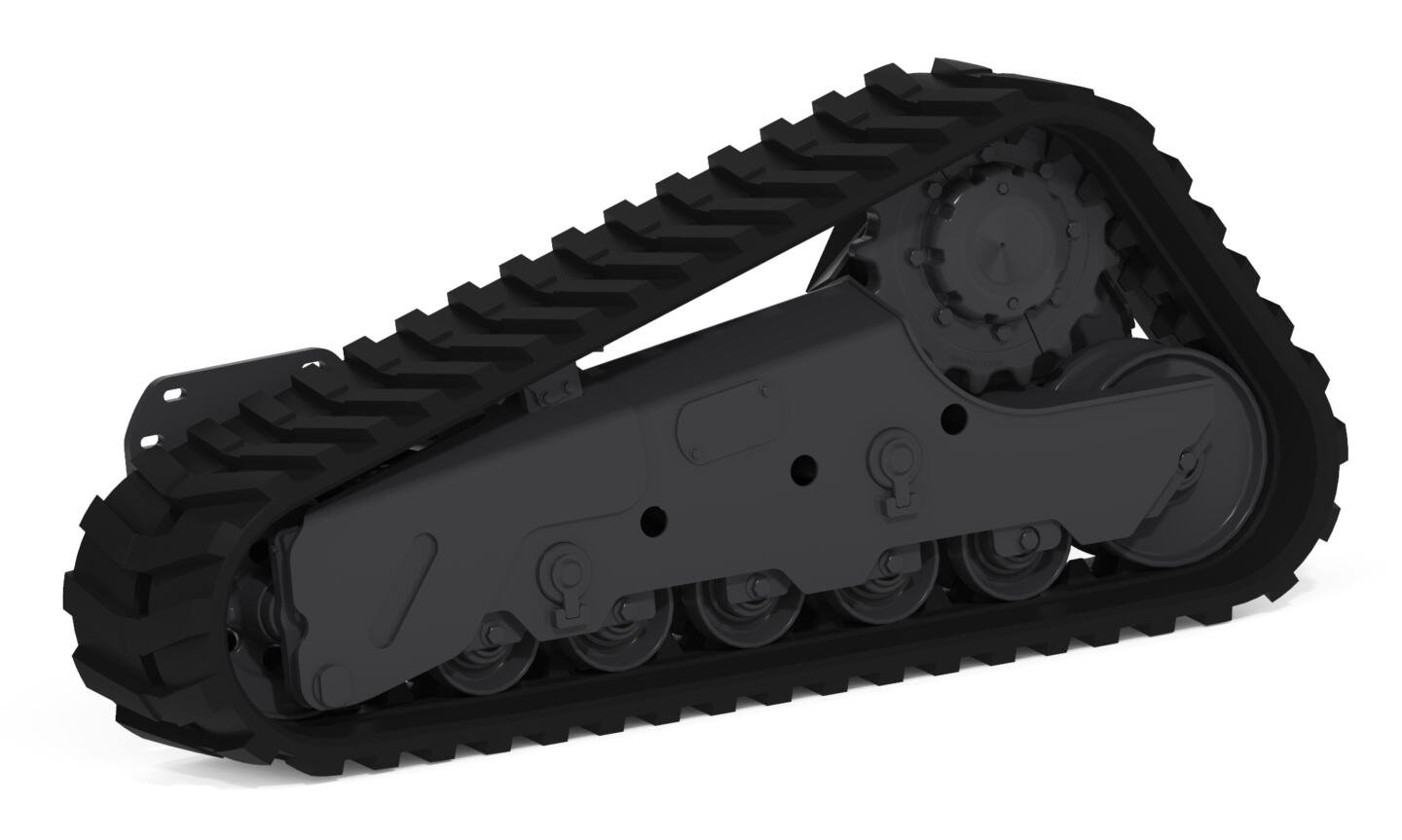 Berco's vital role in CTL development
As the global market leader in the creation of CTL undercarriages for OEMs, Berco is at the forefront of design and innovation in terms of solutions for both today and the future. And this industry, to be sure, is constantly evolving. For instance, a CTL from around 2009‐2010 was able to travel at a speed of up to 9 km/h, well behind that of wheeled vehicles such as steer loaders which average between 20‐30 km/h. Today, however, this margin has been cut significantly, with CTLs able to travel as fast as 18 km/h. This evolution has been reflected in Berco's innovative range of CTL solutions, which were originally designed to cover a wide variety of applications but have since advanced into the realm of providing more specific solutions for individual machines.
The double and triple flange idler
The task presented to Berco for the CTL sector was to create solutions that satisfy the demands of all vehicle functions. "Berco is always able to meet any challenge," says Grenzi. "Innovations that meet the operator's comfort requirements are our speciality. For example, for a long‐time single flange idlers were used but their interaction with the rubber band created unwanted vibrations in the vehicle."
"At Berco, we created double flange idlers to counter this. This solution prevents contact between the rubber track and the points that cause vibrations, leading to great performance improvements."
The latest Berco idlers are even available with triple flanges. "These are useful because due to a lack of rigidity, the rubber band/track tends to detrack, resulting in the necessity for maintenance as well as a loss of work hours," he says.
"We designed a triple flange rear idler that provides even more benefits: the double flange reduces vibrations, and the central flange prevents detracking. We at Berco were the first company to do this," states Grenzi.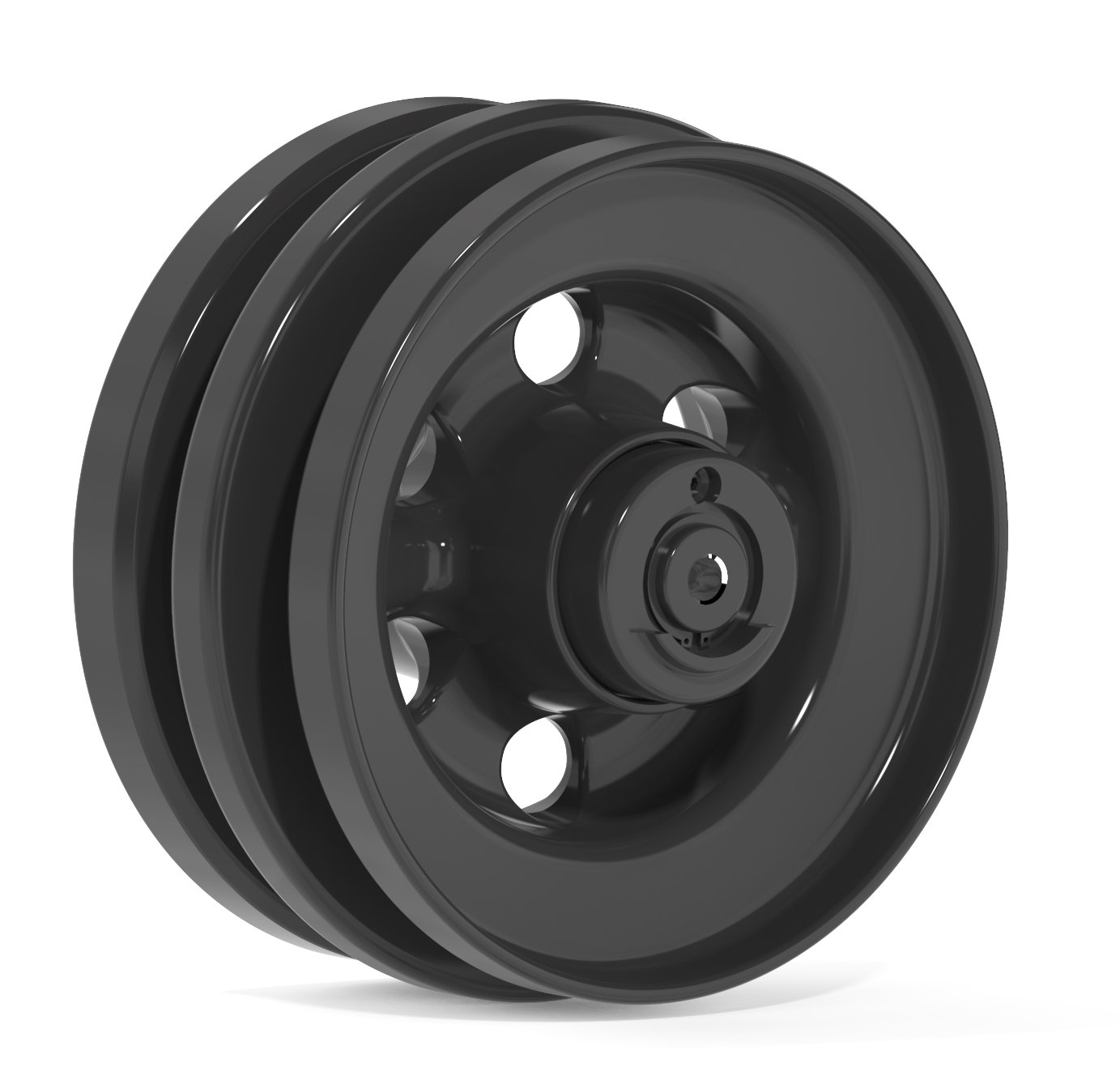 For the frame which surrounds the rollers, Berco created an innovative solution featuring a suspension system, with two tilting structures inside the frame that allow the rollers to reduce ground irregularities. The rollers are assembled in a two‐by‐two formation which allows them to tilt and move "This is a different concept which creates maximum comfort for the operator. Inside the frame, there are two internal tilting systems that provide cushioning to the rollers. Noise and vibration are reduced by 40 percent compared to a rigid frame and there is an improved track‐on‐ground footprint and increased vehicle stability. The system also prevents detracking on side slopes," explains Grenzi.
Berco's overall track chain system includes rollers and idlers with bi‐metallic bushings and heavy‐duty seal groups, a metal embedded rubber track with steel chords and a high drive configuration to preserve the gearbox from shock loads.
Due to its overall utility, it looks certain that the popularity of the CTL will continue to rise. Its constant evolvement, moreover, will continue to provide a platform for Berco to put all of its solution‐providing capabilities to use. "At Berco, we place a great amount of emphasis on where we believe the market is going so that we can innovate for future demands. We take the ideas and concepts of a vehicle such as a CTL today and create solutions to the issues that will come about down the line."