Sulzer is proud that our latest addition to the submersible pumps family, the XJ 900 submersible dewatering pump, has won the Product of the Year category in the Pump Industry Awards program.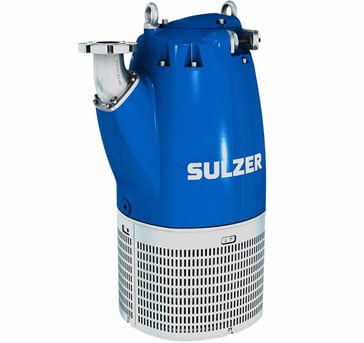 These awards are regarded as one of the leading industrial events, having recognized excellence for twenty years. The finalists were selected by a judging panel including independent experts and representatives from the press and sponsoring companies, as well as open voting through the organizer's website and various social media outlets.
Like all Sulzer submersible drainage pumps, the new XJ 900 offers an economical and reliable option for dewatering applications. Whether working in mining, tunneling or construction, the pumps are a valuable asset in handling water ingress with reduced energy usage and downtime. The new pump includes several outstanding design features including the innovative and state-of-the-art hydraulic design which allows for easy conversion between high-head and high-flow applications without having to change impellers.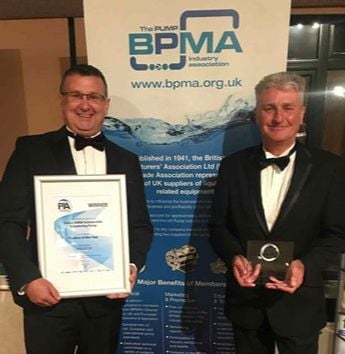 The XJ 900 underwent rigorous field testing in different critical applications and was exposed to some of the severest operating conditions, exceeding all expectations. We are very proud that our tough dewatering champion won the Product of the Year award. At the Gala Awards Dinner, Nathan Stephens and Steve Friendship, sales managers at Sulzer in Crawley, UK, received the award on behalf of the R&D team.
Cillian Lawlor, based in Wexford, Ireland, was part of the product development and introduction of the XJ 900:
"The new technology presented some significant challenges for testing and assembly. Thanks to a great team who were willing to adapt and offer solutions, we were able to overcome these challenges and launch the XJ 900 into the market."
Veli-Pekka Tiittanen, Head of the Industry Business Unit at Sulzer, is very pleased with the recognition:
"Sulzer's innovative solutions are designed to add value and strengthen the competitive position of our customers. The XJ 900 pump fulfils this criterion and adds to our existing world-class dewatering solutions."