The upgraded Komatsu PW148-11, PW158-11, and PW160-11 wheeled excavators now meet EU stage V emissions regulations, and deliver even more power, new features, and values for any job.
These new products bring operator comfort, safety initiatives, intuitive ergonomics, advances in travel performance and controllability, easy servicing, a proven Komatsu after-treatment system, the highest levels of standard specifications, and a list of options that help you make your new EU Stage V excavator unique.
"Every job has something special",  says Michael Wadsack, Product Manager at Komatsu Europe. ". And each one requires total commitment from our customers and their machine". He adds:
"That's what we designed these new Komatsu wheeled excavators for: maximum performance and operator comfort combined with low operating costs and effort. Environment-friendly and powerful Komatsu technology and design gets the job done. Try it, and test it."
With 20 kW more power for both the PW148-11and PW158-11, all the new Komatsu engines also bring higher productivity with lower fuel consumption and faster uphill travel speed.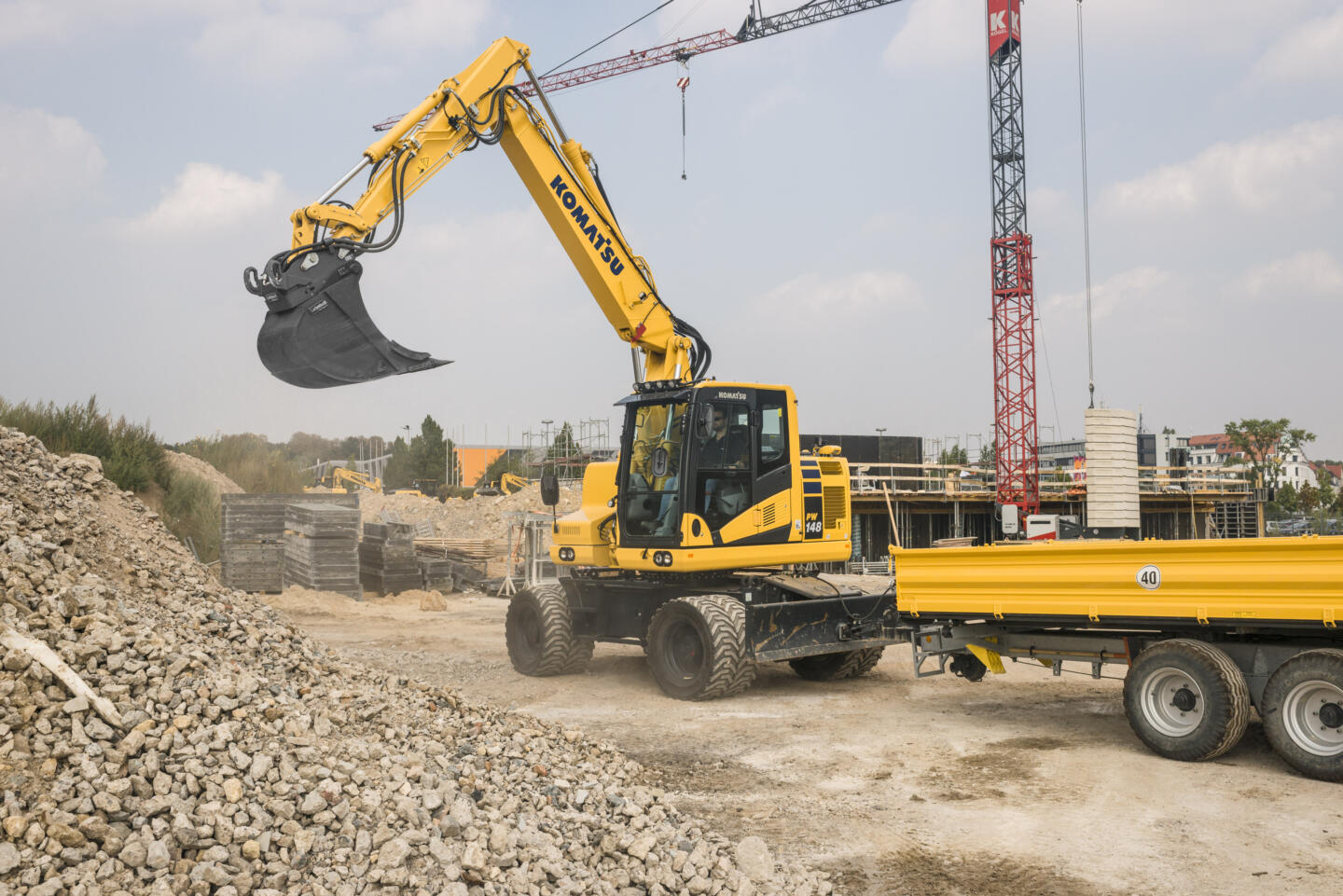 A Komatsu Diesel particle filter is standard-equipped. Thanks to these powerful and clean new engines, jobs can be finished faster and with lower costs and CO2 emissions.
More versatile, with the new preparation to install an optional tilt rotator, the improved wheeled excavators also propose a more ergonomic steering wheel, an automatic digging brake option, and an improved premium air-suspended operator seat with integrated joystick consoles.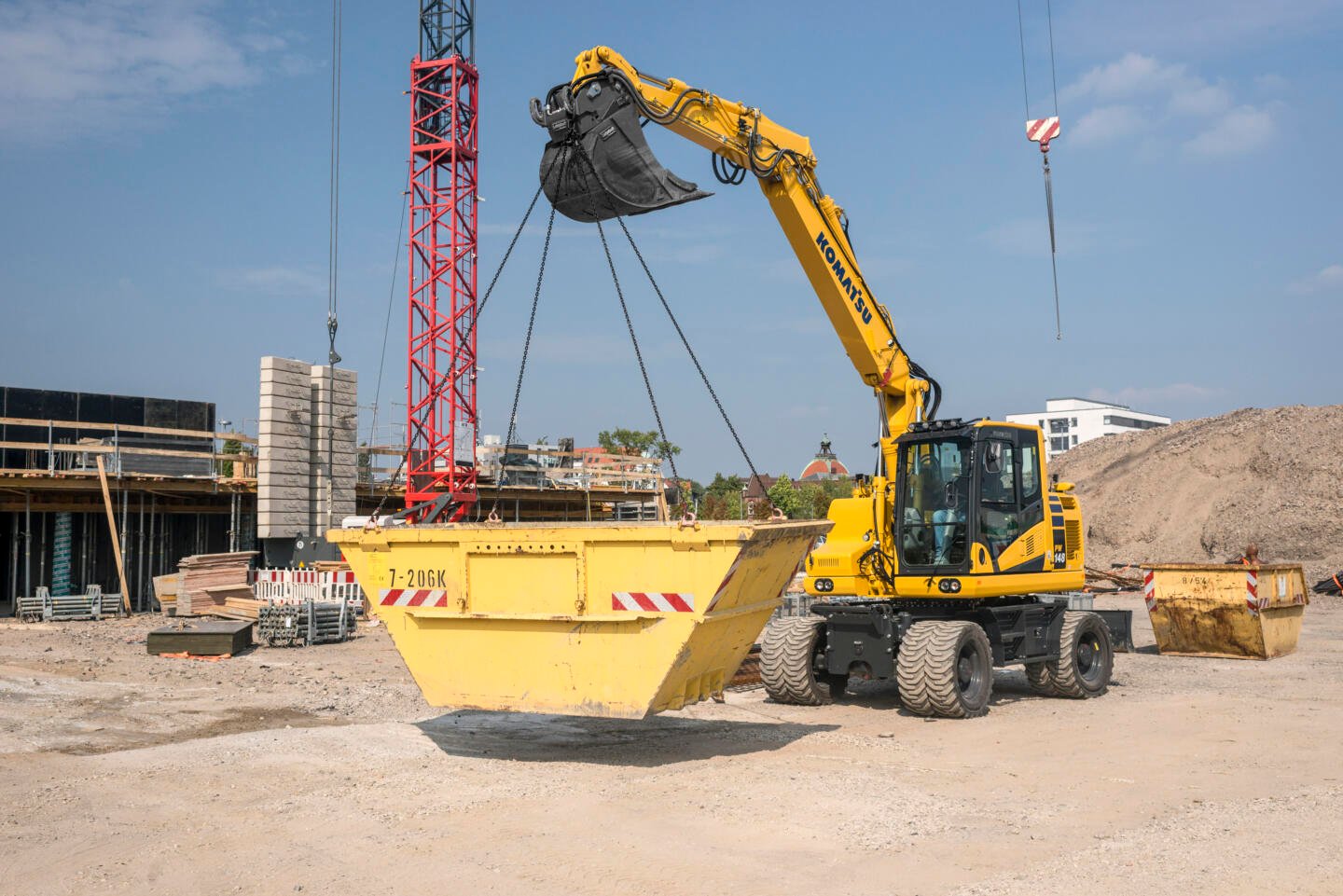 The added versatility also supports operator comfort. You control all functions without leaving the cabin. The optional joystick steering allows to manoeuvre very precisely even on narrow jobsites. This saves time and ensures safe and comfortable work with the machine.
Ultimate peace of mind is delivered through Komtrax machine and fleet monitoring management and the Komatsu Care maintenance programme. The digitalisation of the machine data, plus Komatsu Care, ensures a proper resource and maintenance scheduling. It keeps machine availability high and costs low and is included free of charge.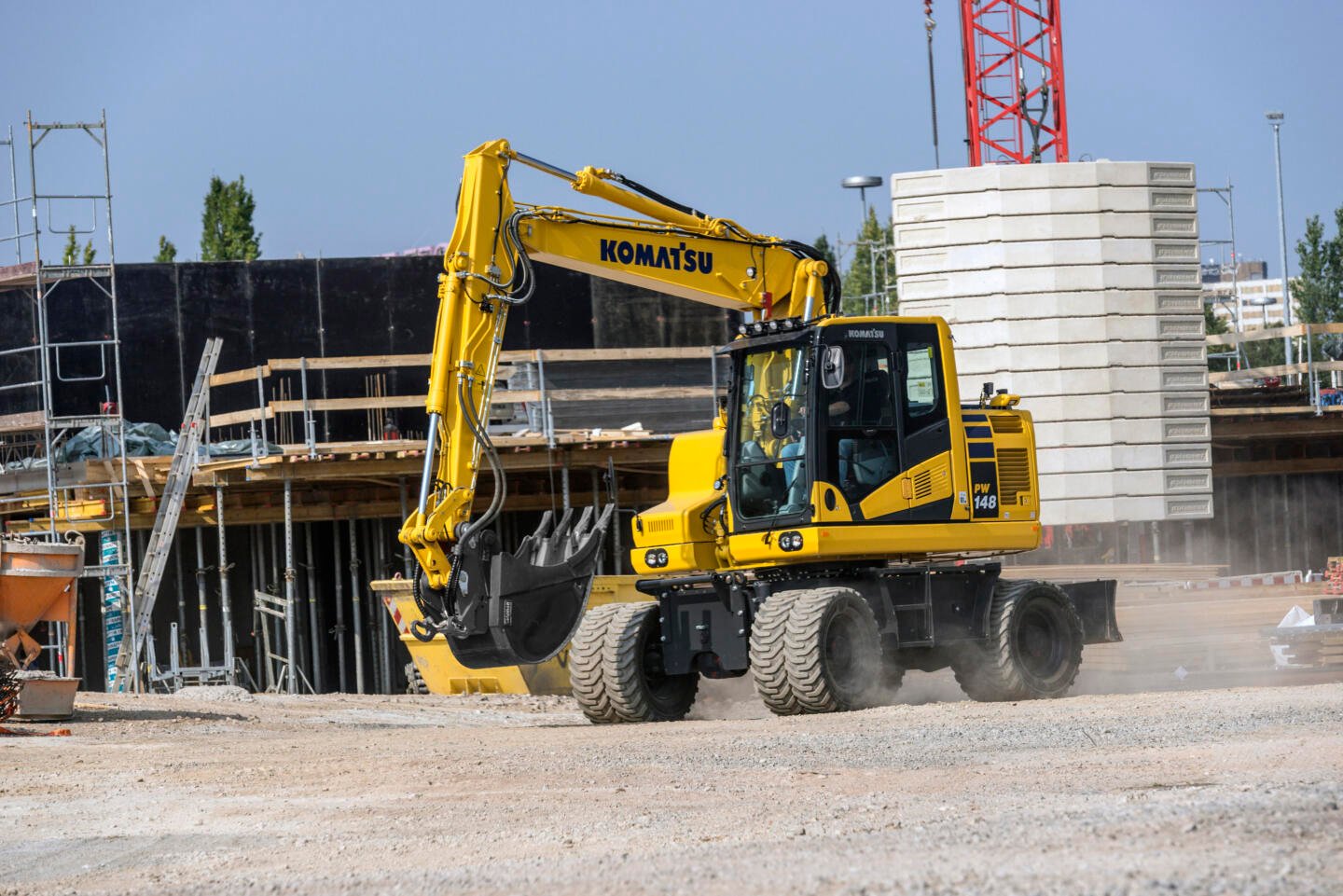 With a growing demand for environmental solutions, and urban areas becoming increasingly sensitive to emissions, the PW148-11, PW158-11 and PW160-11 EU Stage V wheeled excavators provide your customers with the opportunity to participate in any tender, demonstrate environmental credentials, and future proof their investment.