Ruttle Plant and Ruttle Plant Hire (Ruttle), a customer of Case Construction Equipment and dealer Dennis Barnfield (Barnfield), grew its fleet of Case excavators to over 70 machines in 2021, with orders for 30 more in 2022 already in place.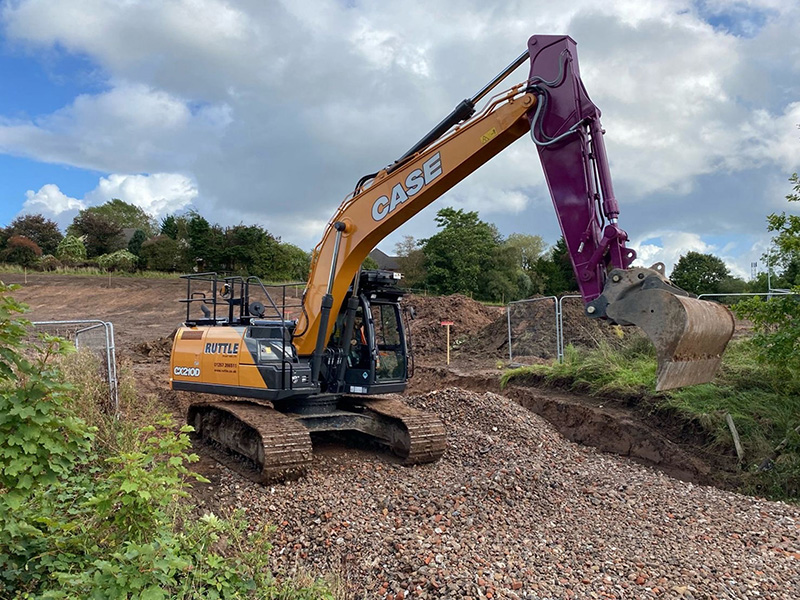 Director of Ruttle Plant , Gareth Ruttle, explains:
"With a fleet numbering in excess of 500 machines across our rental and contracting businesses, we monitor and measure performance rigorously. The Case machines in our fleet are consistently the most reliable."

"To provide our rental customers and operators with the latest and most productive models and machines that are also comfortable for operators, our strategy is to update and replace machines on an ongoing basis. That means selling on machines, so residual values are very important. All these factors show Case machines offer the best business case."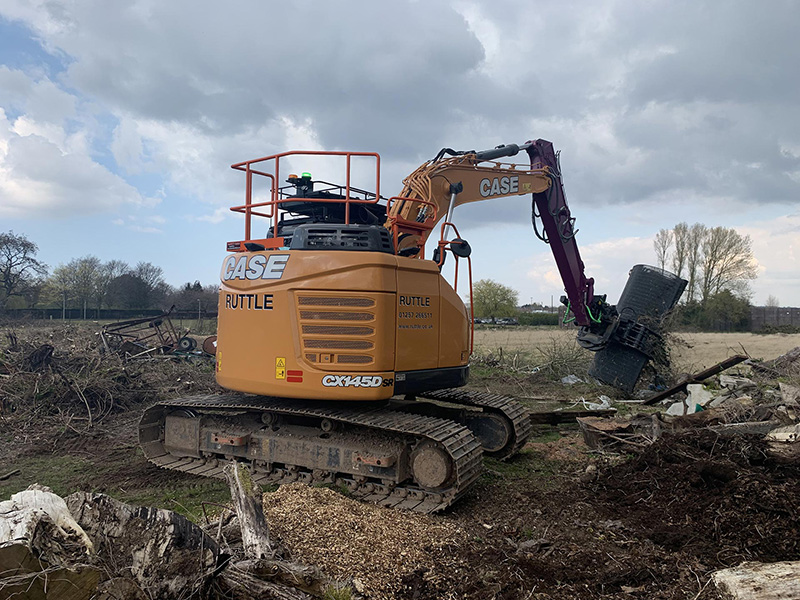 Founded in 1958 as a plant hire business supplying the North West of England's farmers, Ruttle has grown and diversified. Headquartered in Chorly, it now comprises a Plant Hire & Sales, Haulage and Tippers, Recycling and Waste Transfer and Contracting business, with the latter delivering construction, civil engineering and landscaping solutions. There is also a North American arm of the business – Digger Rentals Ltd in Canada and Rentrite Inc in the USA.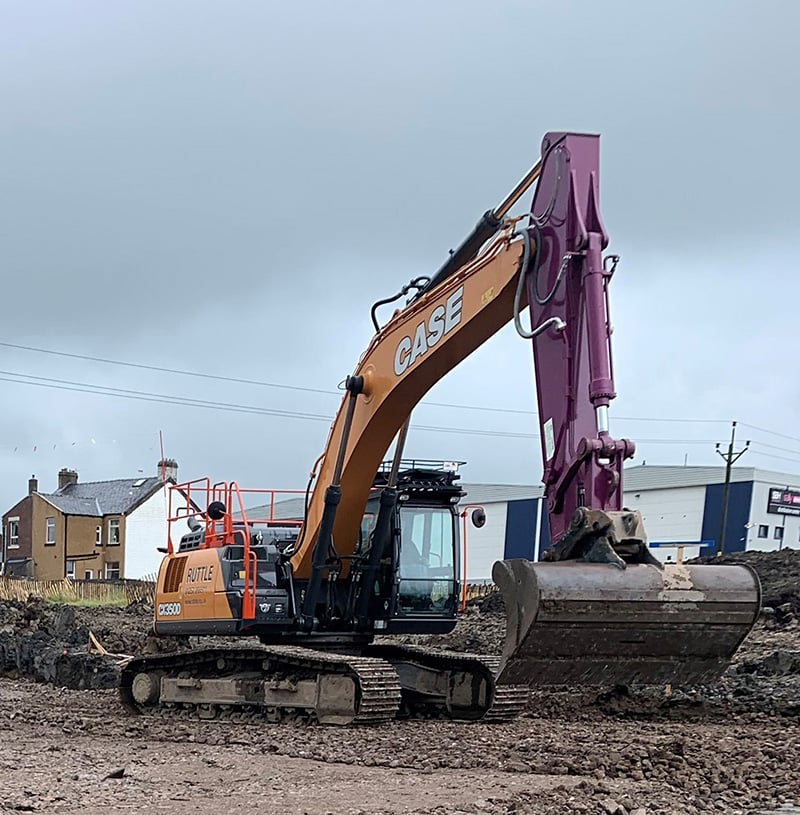 Barnfield's sales director Mal Mackay provides one-to-one support to Ruttle and the team, ensuring the business has visibility of the latest Case models and strong aftermarket support. He comments:
"Ruttle is a growing business, so its demand for new machines products, service and parts solutions is steadily increasing. The high volume of new machines being delivered means robust processes and excellent communication."

"That Ruttle has chosen Case for its new machines for both the contracting and rental businesses demonstrates the versatility of our excavators," notes Joseph O'Grady, Business Director Northern Europe, Case Construction Equipment. "Case excavators work hard, are productive and both the comfort and safety features enable operators to be effective for longer. This combination suits the varying needs of Ruttle Group, providing a real-world solution that meets operational challenges."
Ruttle concludes:
"We're experiencing growth across every part of our business. As a result, we need reliable, responsive and proactive plant and equipment partners, like Case and Barnfield, to support that growth. And that's what the superior quality and comfort of Case machines and the tailored support from Barnfield are delivering"
Source: Case