Maxam Tire releases the all-new MS601+ and MS701+, along with the enhanced MS702. The new Maxam industrial lineup was developed in conjunction with the new state-of-the-art factory to provide cutting-edge solutions to meet customer demands.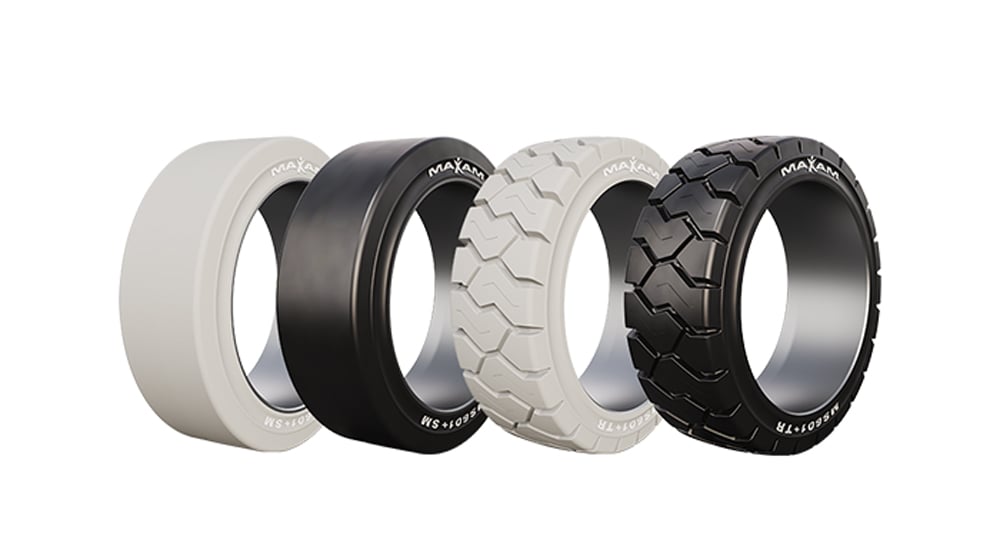 The advanced MS601+ is produced in a one-of-a-kind automated strip winding process that is fully owned and operated by Maxam, ensuring quality and performance consistency while eliminating the chances of traditional solid tire defects. The Maxam MS601+ is designed to last longer than the previous generation while still providing maximum grip and traction. To increase the forklift's battery life and overall operating time, the MS601+ features a low rolling resistance and a heat-dissipating compound to further increase tire life. In addition, the MS601+ is also available with the XRF feature, an extensive fiber reinforcing process that increases the load capacity by +20% and ensures higher levels of durability in all industrial work environments where needed.
The MS701+ is a premium three-stage solid resilient tire made from 100% natural rubber, ensuring the highest quality product for Maxam customers. In addition to the leading-edge manufacturing process and technology, the improved MS701+ contains an advanced new compound as its major enhancement. The MS701+ new compound is specially formulated to improve heat dissipation, wear, and durability over the tire's lifecycle. Developed with a strip winding building process, resulting in the evenly layered compound, Maxam proudly manufactures this dependable solid tire product to provide all customers with the performance they deserve and expect.
Maxam will also be releasing the enhanced MS702, an updated solid resilient tire with a two-stage construction and is developed with a 100% rubber base. Unlike the less advanced products being offered by competitors, the pure rubber base eliminates the friction compounding technology, improving the tread and rubber base beyond expectations. The MS702 is more efficient, durable, and consistent than other tires in its class. This performance-grade all-rubber tire provides maximum heat dissipation, tire life, and superior traction thanks to its deep tread configuration.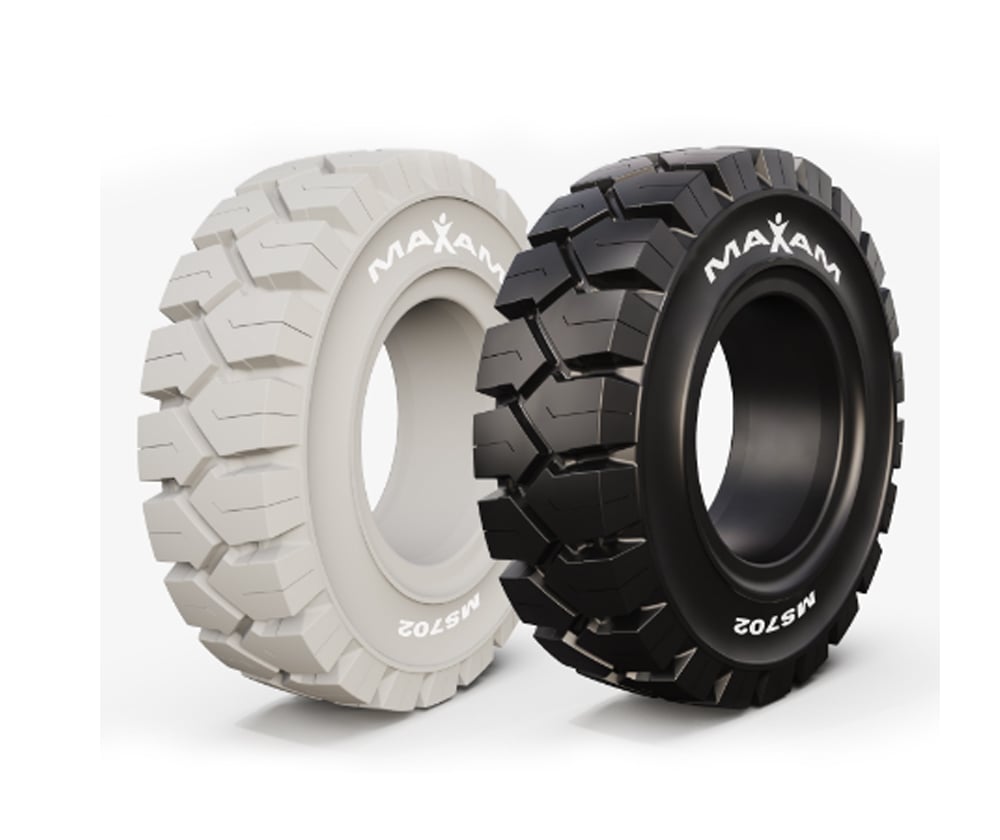 "Absolute satisfaction is of paramount importance to Maxam Tire, and with the new additions to the industrial solids line, we have created a true solution for industrial job sites. The newly added MS601+, MS701+, and the updated MS702 have been developed through our advanced manufacturing process, ensuring top-tier products for our customers," says Jimmy McDonnell, VP of Sales and Marketing at Maxam Tire North America.