Claymore Homes, based in Mintlaw in Aberdeenshire in Scotland, has taken delivery of six new Bobcat T40.180SLP 18 metre telehandlers, supplied by Balgownie, the local Authorised Bobcat Dealer. Established in 2007, Claymore Homes is one of the North-east of Scotland's leading independent property development companies.
John Smith, Managing Director of Claymore Homes, said:
"Balgownie was able to offer us the most competitive package on the market and we confirmed this with a test drive and a demonstration period showing the new Bobcat machines provide great value for money. I have been very impressed with the performance of the new Bobcat telehandlers, which we use in every part of the business and we receive excellent back-up from Balgownie to ensure we get the maximum uptime."
Standard 3-Year Warranty Included
As with all new Bobcat telehandlers, the T40.180SLP telehandlers offer customers peace of mind with a unique 3-year warranty (or 3000 hours) on each machine as standard from the factory, extendable as an option to 5 years and 5000 hours. Bobcat is the only manufacturer to provide a 3-year warranty as standard, allowing customers to focus entirely on growing their business without worrying about their machines.
He adds:
"We have chosen to take up the option of extending the warranty to 5 years and 5000 hours, allowing us to concentrate on building our high quality homes. The new Bobcat telehandlers have been an excellent addition to our fleet and are working hard across several of our current developments, including those at Cruden Bay, Peterhead and St Combs."
Stamp of Quality in Home Building
The Claymore name is a stamp of quality that guarantees exceptional service and premium craftsmanship. With on average over 30 years experience within the building sector, the company's management ensures that attention to detail is consistent in every home Claymore builds.
John Smith added:
"We believe the key to our success is offering our customers a wide range of homes, which are tailor-made to suit individual requirements, lifestyle and budget. No two homes are the same. The Claymore custom design service places the customer at the heart of the process. From finishings and room layouts for first time buyers to designing a new home from scratch for the premium customer."
Top-of-the-Range Telehandler
The T40.180SLP is the top-of-the-range model in the Bobcat range of 12 rigid frame telehandler models for construction/rental markets covering maximum lifting capacities between 2.6 and 4.3 tonne with lifting heights from 6 to 18 m. Bobcat telehandlers incorporate several standard features such as an automatic parking brake with an intuitive operation similar to those used in the automotive industry, providing greater safety and control.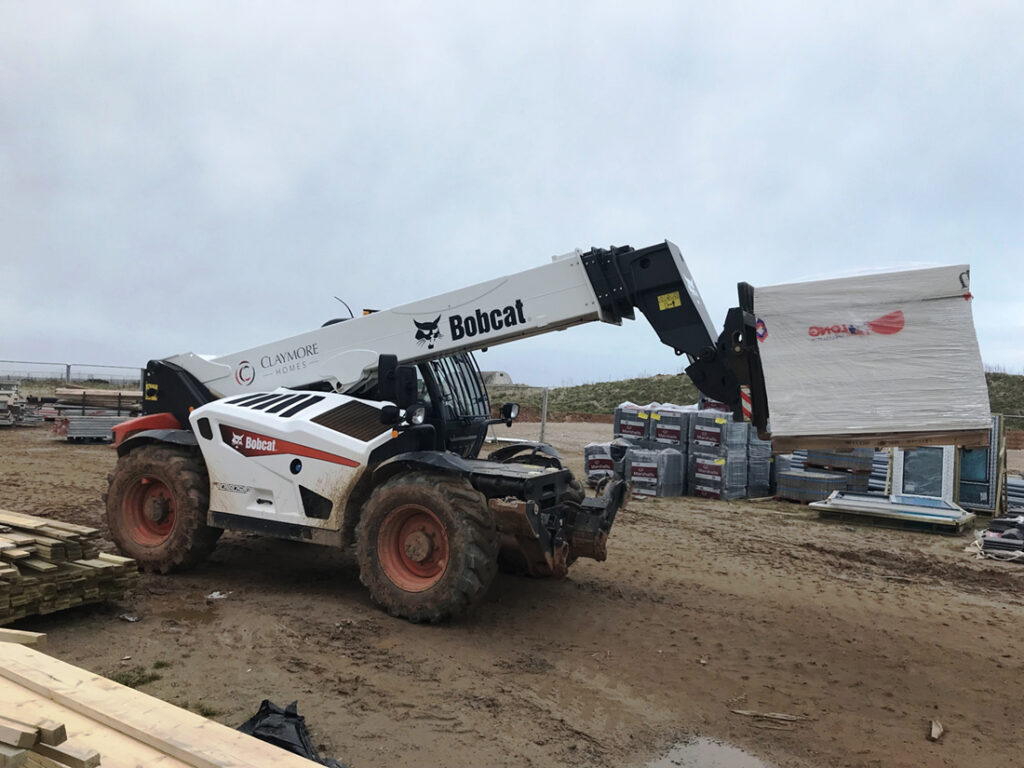 The ECO fuel saving system is actuated simply by pressing a button on the dashboard and maintains optimum hydraulic performance without using the engine's full power, adjusting the main machine features to produce a balance between top performance and providing the best performance/fuel consumption ratio. Construction companies and rental customers appreciate this feature for the additional fuel savings it provides, combined with the excellent lifting capacities on Bobcat telehandlers. 
Bobcat Dealer for the North of Scotland
Balgownie, based in Inverurie, is responsible for sales and servicing of the Bobcat range of telehandlers, mini-excavators, compact track and skid-steer loaders, compact wheel loaders, small articulated loaders, light compaction and attachments in the North of Scotland. Customers like Claymore Homes benefit from a superb on-site service network, covering everything from emergency repairs to routine maintenance. Balgownie's factory-trained engineers have many years of hands-on experience of repairs and servicing of plant and machinery.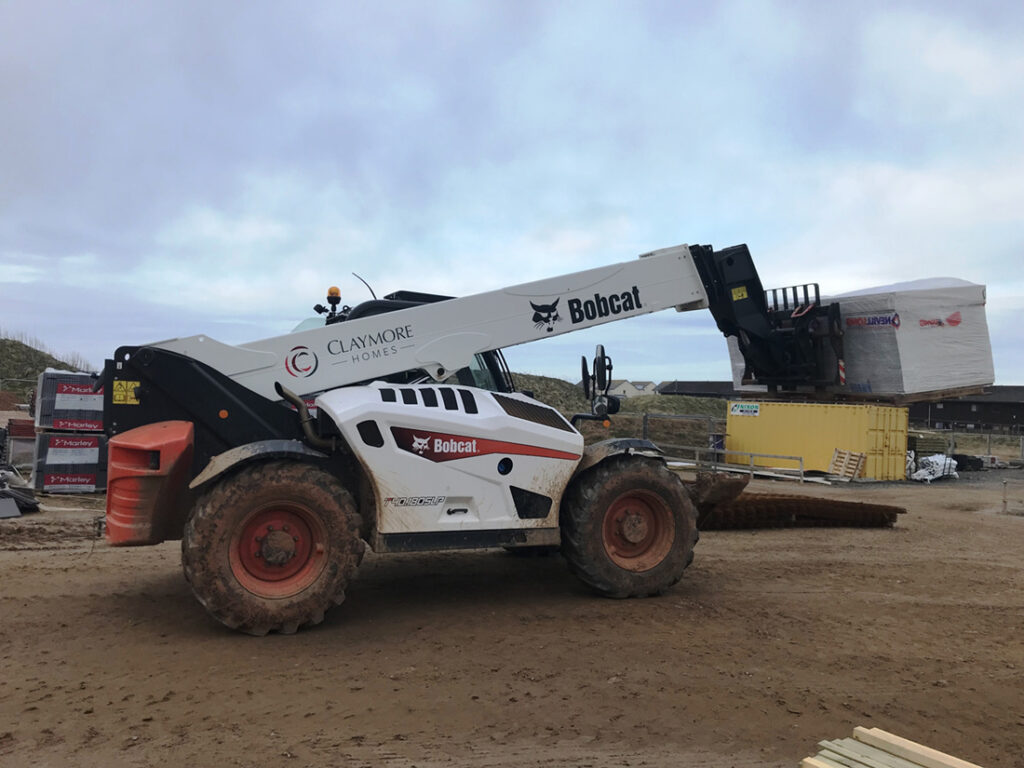 As well as covering existing contracts, Balgownie provides flexible service agreements, depending on the requirements of the customer. The company offers service and warranty work on all existing Bobcat machines in its area, backed by a full selection of genuine accessories and parts. Balgownie also holds a stock of new and used Bobcat machines, to respond quickly to customers' needs.