Manitowoc will present its Potain tower cranes and Grove mobile cranes at JDL Expo. The Potain and Grove teams are looking forward to welcoming customers and partners to this important networking event at booth number A56.
The first mobile crane on display is the Grove GMK3060L-1 all-terrain crane. This 60 t capacity crane combines a powerful 48 m long, seven-section Megaform main boom with a compact three-axle carrier that is only 8.67 m long, making it ideal for a variety of jobs in tight spaces. As one of the best three-axle taxi cranes on the market, this crane is capable of driving with 7.5 t of counterweight while adhering to road regulations of 12 t per axle. Additionally, the GMK3060L-1 is equipped with Manitowoc's Crane Control System for quick and intuitive boom configuration and easy-to-use operation.
In addition to the GMK3060L-1, Manitowoc will also present the Grove GMK5150L-1 all-terrain crane. Featuring a 60 m main boom and the ability to run at 12 t per axle with 10.2 t of counterweight, the GMK3060L-1 is an ideal crane for tower crane assembly. Both taxi cranes are bestsellers in their class and feature Grove's new generation carrier cabs to ensure maximum operator comfort.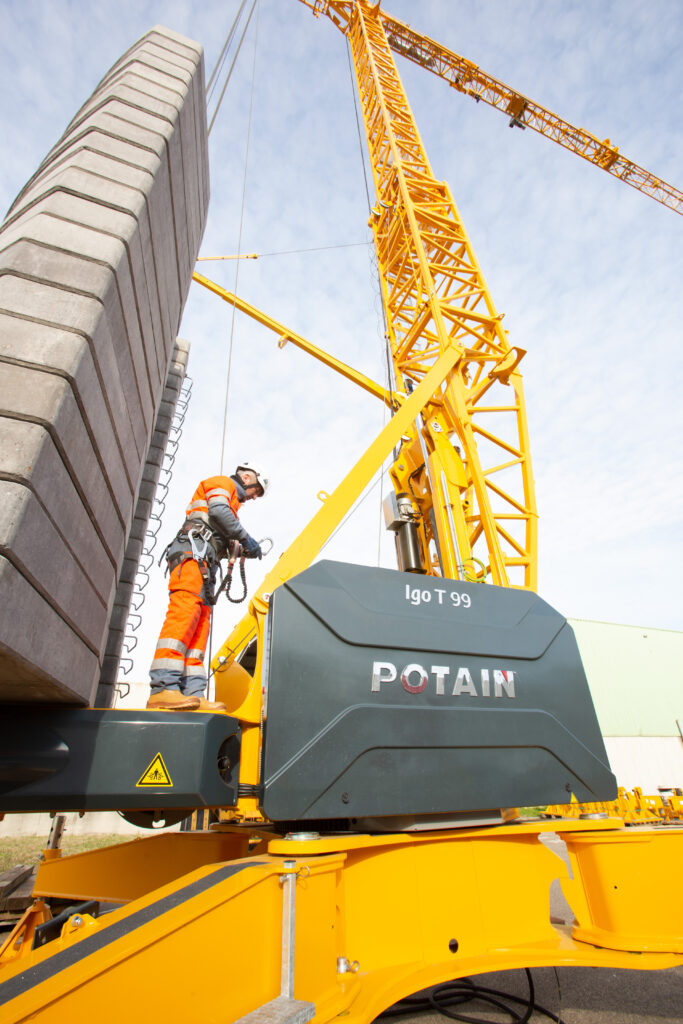 Manitowoc will also showcase the latest developments for tower cranes and mobile cranes in the field of telematics. A dedicated live demonstration area will be set up on the booth, location A56.
The Potain brand will be represented by two self-erecting cranes. Launched in 2021, the Potain Igo T 99 self-erecting tower crane is a versatile telescopic crane with a 6 t capacity and 48 m reach. Its hook height of 38.5 m makes it the ideal crane for a wide variety of construction sites.
Potain's Smart Set-Up technology, radio-controlled operation, and an ergonomic Ultra View cab simplify the use of the crane in a multitude of configurations. Compact transport dimensions, a small footprint, and a folding procedure that requires little floor space save room when setting up on construction sites and erecting cranes in tight spaces.
The second Potain to be presented is a self-erecting crane in an 80km/h transport axle configuration. The Hup M 28-22, with a 28 m long boom and 2.2 t maximum load, is the first model in the Potain Hup range to feature a permanent undercarriage, thus ensuring the best possible accessibility to worksites in this category.
This crane is equipped with permanent weights and a double steering axle, and measures only 11.6 m in length in transport mode. Visitors are welcome to discover the many advantages of this new transport train on the Manitowoc booth.
JDL Expo provides a special opportunity for Manitowoc to promote its products in France. The company looks forward to welcoming customers and partners to the booth and will use all necessary measures in accordance with the latest health recommendations to ensure the safety and comfort of all.