Palfinger is reorganizing research and development infrastructure as part of its Vision & Strategy 2030. The now much larger Köstendorf site will become a global technology center and a prime example of the "Future Way of Work".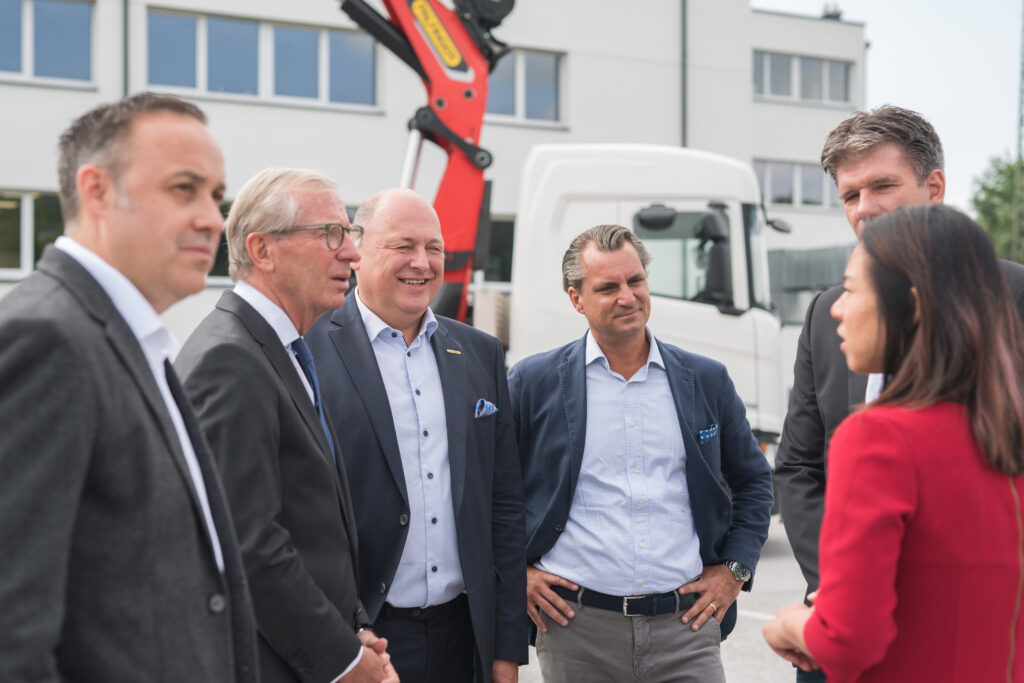 Intensive high-level research and development (R&D) make PALFINGER the world's leading provider of innovative crane and lifting solutions. The expansion of the Köstendorf site into the company's global technology center plays a central role in this.
"With our Vision & Strategy 2030, we are proactively tackling the big challenges of our time. With Köstendorf as the center of our global research activities, we ensure that we can develop future-driven, sustainable products and integrated complete solutions for our customers and partners."
says PALFINGER CEO Andreas Klauser.
On June 28, 2022, the new Köstendorf Technology Center was opened in the presence of Dr. Wilfried Haslauer – Governor of the federal state of Salzburg, Dr. Peter Unterkofler – President of the Federation of Austrian Industries (IV) Salzburg, Wolfgang Wagner – Mayor of Köstendorf, Hannes Palfinger – Second Deputy Chairman of the Supervisory Board at PALFINGER AG, the PALFINGER Executive Board as well as guests from the industry and education sectors.
Centrally Bundled for Efficient Development
At the recently expanded Köstendorf Technology Center, core elements such as control and drive technology as well as actuators are centrally bundled for efficient development. They are integrated into global systems development through the product lines and integrated into the vehicles in the respective installation centers on a regional and application-specific basis. The Technology Center is a Center of Excellence (CoE) introduced as part of the Global PALFINGER Organization (GPO) and ensures that uniform competencies are made available across all product lines and that the components developed to feature a modular design. This increases efficiency during development and brings about a noticeable reduction in complexity. At the same time, the global technology center in Köstendorf is continuing to build successful development partnerships with universities, industry, development partners, and technical colleges. These activities help to stimulate the local labor market and the regional economy while attracting talented employees all over the world.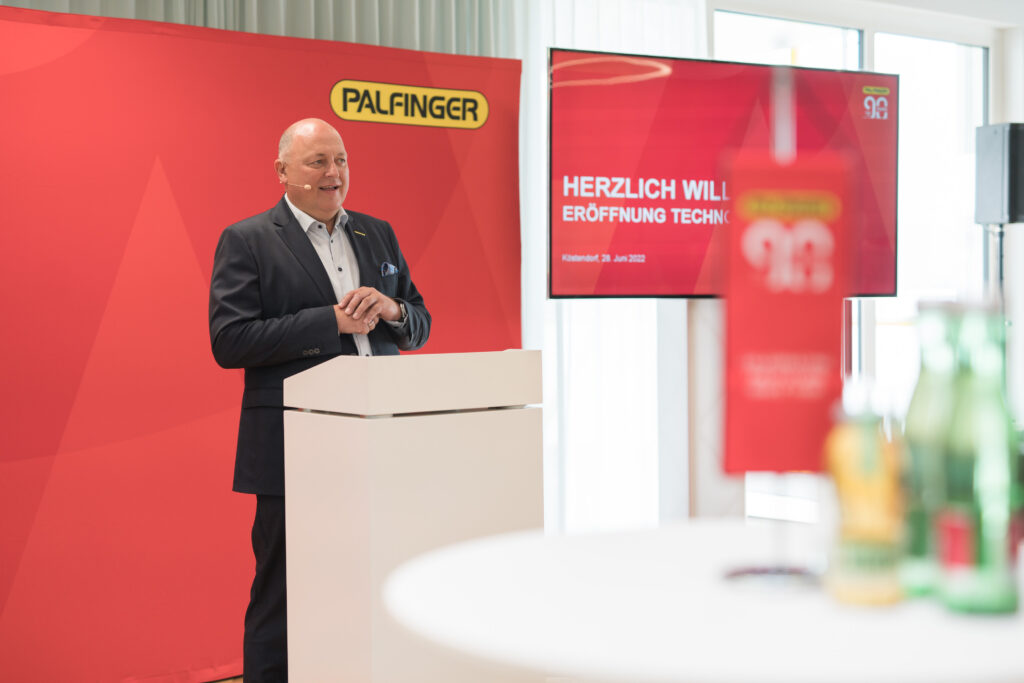 The Future of Work
In locating its global technology center in Köstendorf, PALFINGER also defines the future of work. With the "Project Base" on the third floor, PALFINGER follows the principles of the "Future Way of Work" by creating an environment that promotes working together on interdisciplinary projects as well as open and informal communication. By involving employees, an attractive and productive working environment has emerged at the Köstendorf Global Technology Center. PALFINGER once again demonstrates how its tagline "We value people. People create value" is put into practice and taken to the next level for its employees. In recent years, the focus has been on making work more flexible in terms of working hours and location. These steps are accompanied by a wide range of voluntary benefits, concerning employee health and wellbeing, for example, and — most importantly — training and further education opportunities.
Local Roots Worldwide
"The Technology Center is a springboard into the future. Research and development enable innovations that lead to progress in defining the standard of tomorrow. But it is also a clear symbol of Salzburg as a strong business and research location, which remains stable even in challenging times. PALFINGER also provides high-quality jobs in the region. I would like to thank you for that."
said Salzburg Region Governor Wilfried Haslauer at the opening of the PALFINGER Technology Center in Köstendorf.
In the competition for the best employees, Andreas Klauser adds, it is important to motivate and support local talents in particular.
"PALFINGER is a global company with strong regional roots. In Köstendorf, we are driving forward important momentum for the future both locally and within our organization worldwide."
says Klauser.