Incorporated in 1946, Blackwood Engineering has a strong track record and reputation in the supply of counterweights and castings to many of the industry's key original equipment manufacturers (OEM's). Acquired in 2012, the company's European site plays a pivotal role in servicing our customers across Europe. The site has undergone extensive capital expenditure with improved facilities, increased storage and a new logistics and link building, completed in the summer of 2022.
The development of the Dilsen site has allowed the company to strengthen its standing in the industry and enhance the value-added services it provides customers as a total solution partner. The company prides itself on delivering quality 'The Blackwood Way', offering financing of stock, engineering project management, inventory control, warehousing, Just-in-Time (JIT) deliveries and customised finishing which it has become renowned for.
Managing Director Dominic Connor adds "The development of our Dilsen site over the last ten years has played a crucial role in the growth of our European business. We have invested heavily in our facilities to continue providing our valued customers the quality level of service we are renowned for. With a fantastic team on board, we are optimistic the future holds many exciting opportunities for the company to continue its fantastic journey".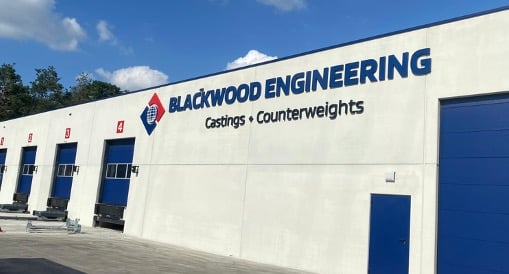 To celebrate and promote this anniversary, Blackwood Engineering has recently launched 10th anniversary iconography which will be used throughout the year and will also be running several campaigns and initiatives as the business continues to help customers build the machines of tomorrow.