Bobcat will be present at bauma 2022 at stand FN.817
At Bauma 2022, Bobcat is presenting an exciting display of new and existing equipment on the company's stand. combining increased performance and output with a host of innovations.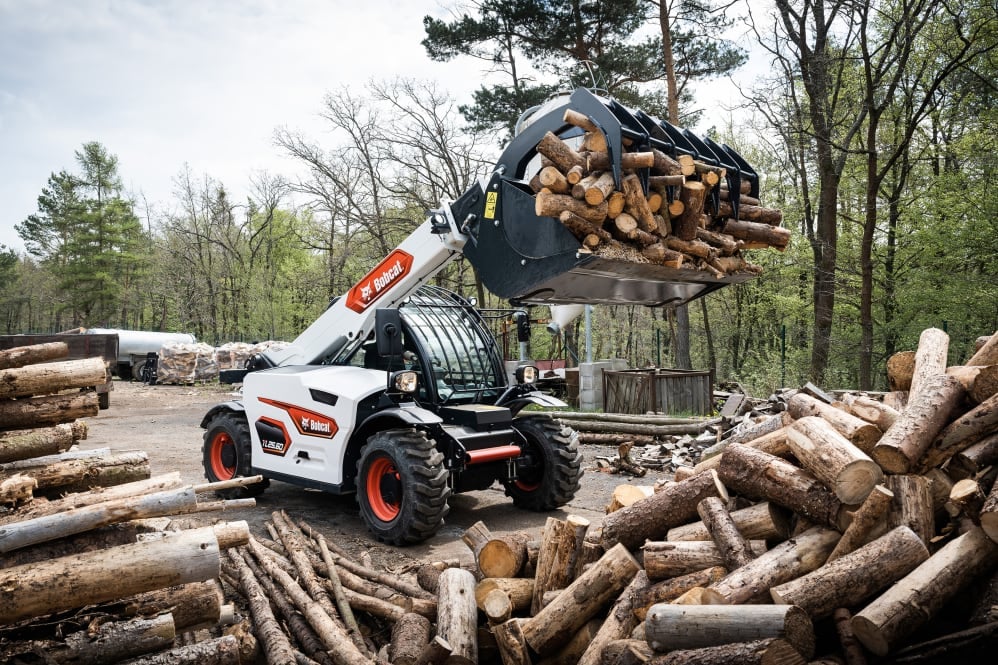 Scott Park, Doosan Bobcat CEO, commented:
"As the world's leading construction machinery trade fair, Bauma provides a truly global forum for Bobcat to present the most advanced innovations in our industry today, as well as the possibilities that lie on the horizon. We are excited to show how developments in Bobcat machinery and technology continue to overcome even the toughest challenges for our customers."
Ground-breaking Innovations and Concepts
After single-handedly creating the compact equipment industry more than 60 years ago with the invention of the world's first skid-steer loader, Bobcat continues to reimagine the future of the sector today. The manufacturer is using Bauma 2022 to showcase an array of its ground-breaking innovations from the fields of electrification, autonomy and connectivity, all of which have been designed to accelerate sector-wide advancement while offering customers greater choice, improved performance and the tools they need to work smarter.
"At Bobcat, we never develop technology purely for the sake of bringing something new to market. On the contrary, we only ever greenlight innovations that deliver meaningful and practical benefits for our existing products and technologies, which is exactly what our operators have come to expect. Bobcat customers are among the most inventive and skilful people around, which is why they demand world-class solutions. They are the pioneers; our mission is simply to develop tools that enable them to break new ground."
Scott Park added.
To this end, Bobcat is showcasing a diverse range of innovations/concepts at Bauma 2022, including:
The T7X, the World's First All-Electric Compact Track Loader
The S76 skid-steer loader, equipped with Quad tracks and an object-avoidance radar system
The E35 mini-excavator with intelligent controls
A selection of transparent display concepts designed to maximize operator visibility
New Product Launches at Bauma 2022
In addition to upcoming innovations, Bobcat's Bauma 2022 stand features a host of exciting developments from the manufacturer's ever-expanding line-up of machinery and attachments. With 80% of the products showcased this year having been introduced to market since the most recent edition of Bauma in 2019, attendees can learn more about the potential of the company's equipment to help them achieve new successes across an array of markets and applications.
Models receiving their Bauma debuts include:
The E19e two tonne electric mini-excavator
Bobcat's new ground maintenance equipment (GME) range
The TL25.60 super-compact telehandler
The S86 and T86 compact loaders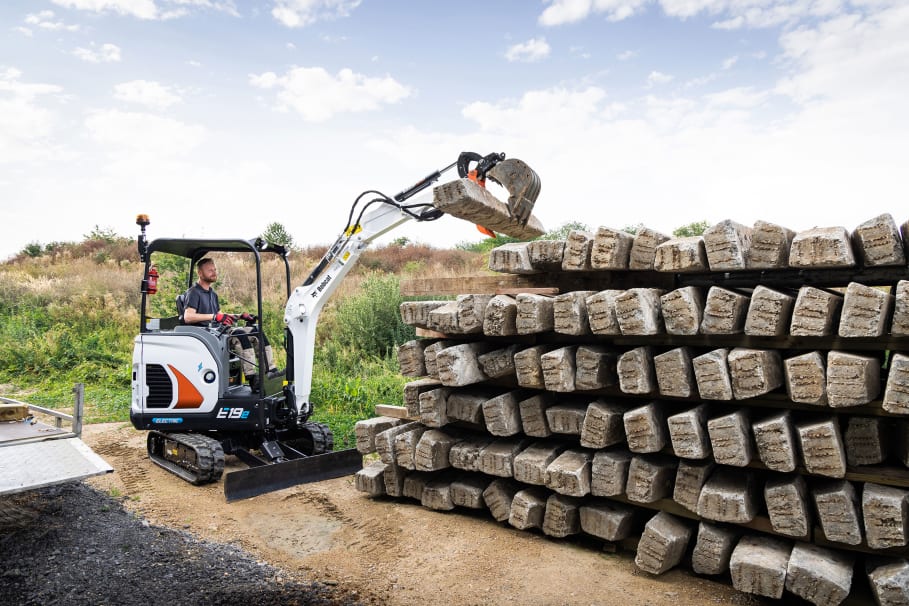 Bobcat Expands Electric Line-Up at Bauma 2022
The Bobcat E19e features the same profile, external dimensions and comparable performance as the popular diesel powered E19 mini-excavator, more than 10,000 of which have been sold worldwide. The E19e boasts the same stability, lift capacity and breakout forces as its conventional counterpart, while its constant torque curve (a feature of electric motors) ensures dependable and powerful operations.
With a width of just 98 cm, the new electric model is easy to operate in even the most confined workspaces, making it ideal for tasks such as demolition as well as outside applications that require quiet, zero-emission operations. The E19e features a 3.5-hour battery capacity and with a super-fast charger, this means that the power can be topped up during work breaks, so the machine can be used all day for the majority of typical applications.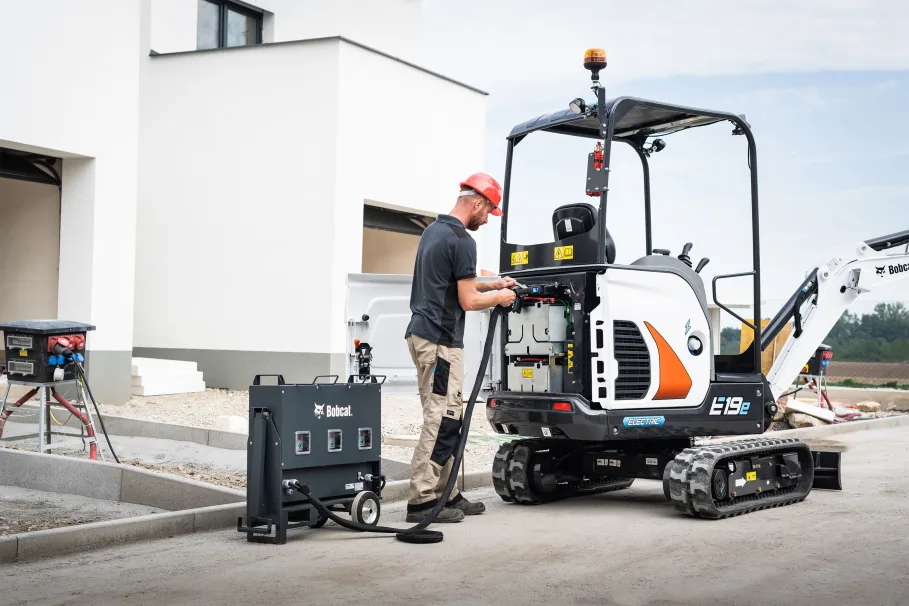 Miroslav Konas, Mini-Excavator Product Manager at Doosan Bobcat EMEA, said:
"The E19e electric mini-excavator combines a safe, nearly silent, zero-emission design with the E19's market-leading features and performance, as well as its suitability for working in confined spaces. As a result, it is the ideal machine for applications such as indoor and outdoor demolition, landscaping and infrastructure activities, and other tasks that necessitate night-time work or low noise levels. The E19e represents an extremely attractive solution for rental companies and contractors alike."
Bobcat Rolls Out Ground Maintenance Equipment in EMEA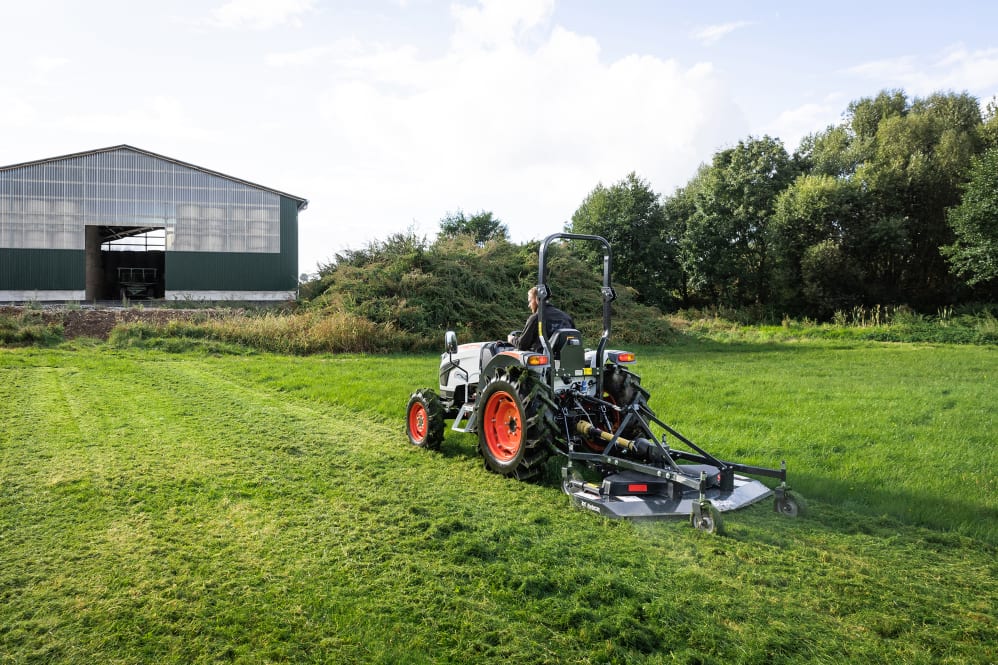 Following on from its success in the North American market, Bobcat has chosen to introduce its line-up of innovative ground maintenance equipment (GME) to customers across the Europe, Middle East and Africa (EMEA) region at Bauma 2022. Bobcat's GME models are tough and versatile, delivering excellent productivity, superior comfort and maximum uptime. With an extensive catalogue of proven attachments, the manufacturer provides solutions to meet every demand in the ground maintenance sector. Customers will also benefit from Bobcat's already-established service and logistics network, which covers every corner of the EMEA region.
Gul Nalcaci, Senior Product Manager for the company's GME range, commented:
"Bobcat aims to rank within the top-three GME manufacturers in Europe. To achieve this ambitious goal, we are rolling out our ground maintenance machinery across the region. Bobcat's EMEA offering will include compact tractors*, zero-turn mowers and turf equipment, which will supplement the company's existing mini track and small articulated loaders."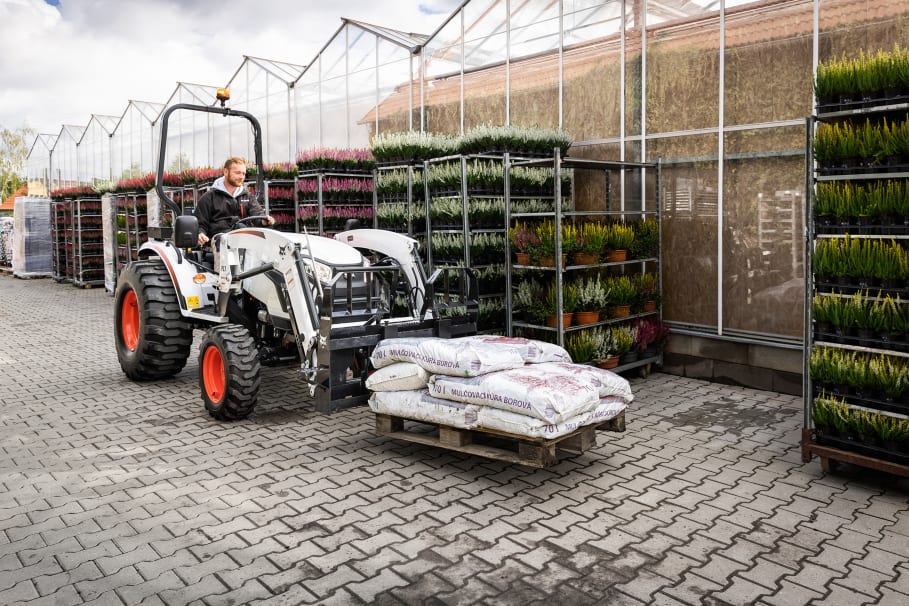 Bobcat Strengthens R-Series With New Super-compact Telehandler
Bobcat has expanded its next-generation R-Series range of telehandlers with the launch of the new super-compact TL25.60 model at Bauma 2022. Ideal for construction, rental and general handling requirements, the TL25.60 is the eleventh R-Series rigid-frame telehandler to be introduced by the manufacturer and the smallest model added to the line-up so far.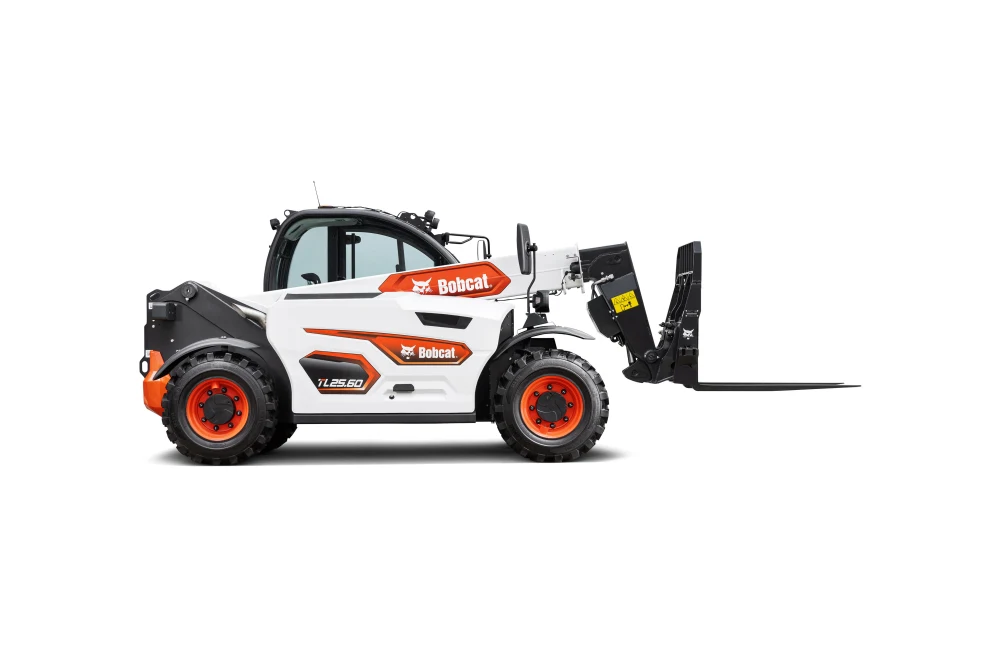 Designed for simplicity of use, the TL25.60 offers excellent stability, optimum comfort and safe operations across a range of applications. Powered by a 75 HP Bobcat Stage V engine, the compact machine boasts a rated operating capacity of 2500 kg, a maximum lift height of 5.91 m, and a fully extended reach of 3.31 m.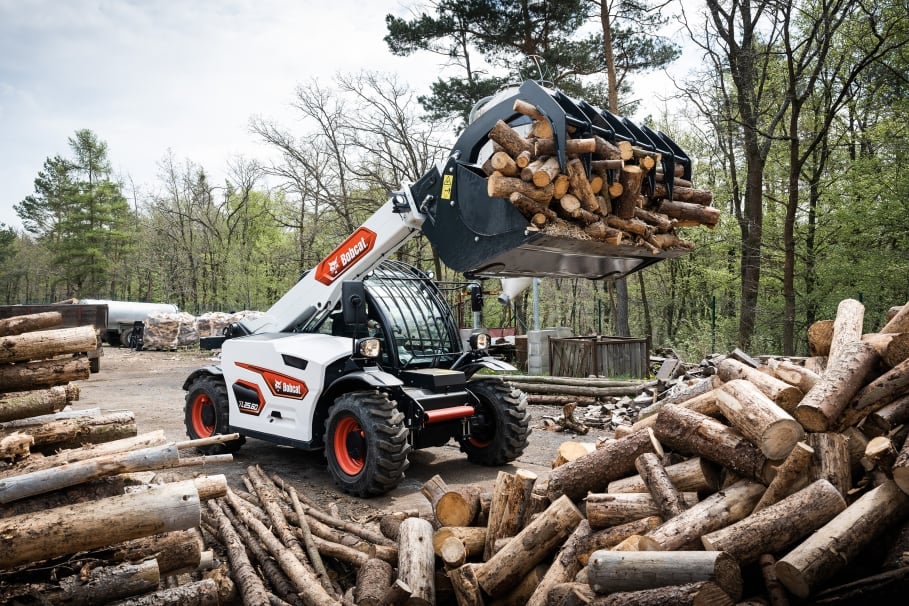 Florian Hilbert, Telescopics Product Manager EMEA at Bobcat, said: 
"Despite its super-compact format, the TL25.60's cab is identical to that of Bobcat's largest R-Series model, making it the most spacious compact telehandler on the market today."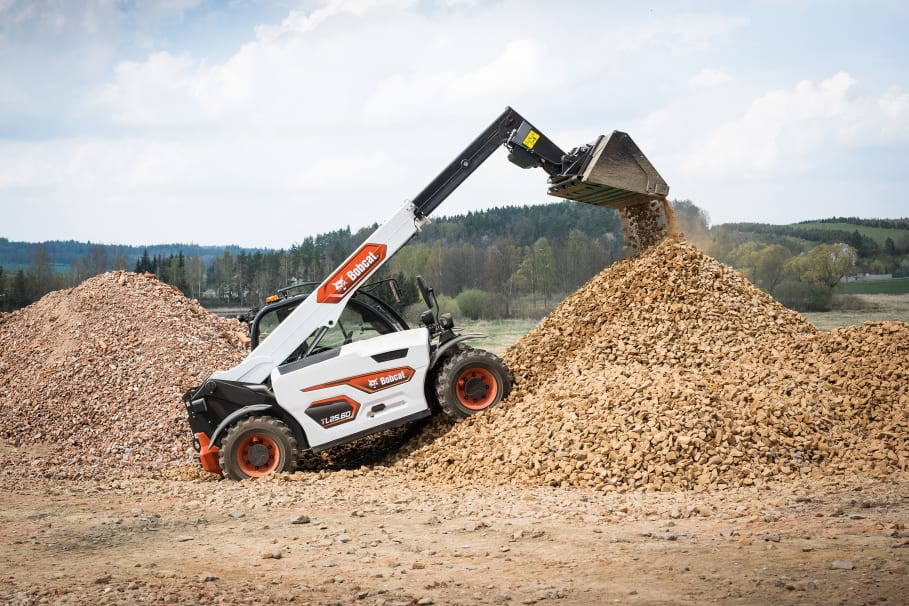 The Most Powerful Compact Loaders Bobcat Has Ever Produced
The S86 and T86 deliver Bobcat's highest-ever engine and hydraulic output, making them the most powerful compact loaders the company has ever built. Both machines use a tried-and-tested Bobcat Stage V-compliant 3.4-litre engine, which produces 78 kW (105 HP) of power.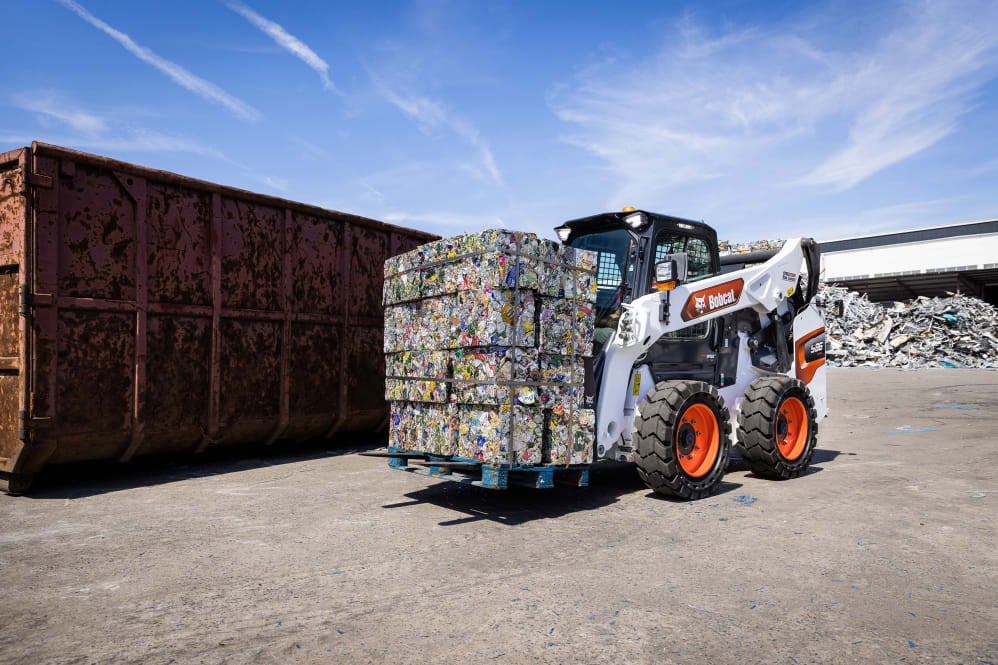 John Chattaway, Loaders Product Manager at Bobcat, commented:
 "The S86 and T86 follow on from the very successful introduction of the smaller S66, T66, S76 and T76 loaders. One of the most exciting new aspects of the S86 and T86 is that both machines offer a choice of three different auxiliary flow outputs – another first. Their standard flow configuration provides 87 l/min for load-and-carry applications involving low hydraulic flow attachments. Those who require extra performance can select from two additional functions that make use of our new electronic displacement control (EDC) pump: a high-flow function that delivers 138 l/min and an industry-leading super-flow function, which increases the auxiliary flow to 159 l/min."
Doosan Portable Power Unveils Next-gen Generator 
Doosan Portable Power (DPP) is using Bauma 2022 as a launchpad for its G100 Stage V-compliant generator. Providing a prime power output of 100 kVA, the new model is powered by a Cummins F3.8 82 kW diesel engine. Despite featuring an identical footprint to its predecessor, the Stage V G100 offers improved performance in most areas, including customer connections, autonomy, fuel consumption and noise levels. Thanks to its Cummins engine, service intervals have been extended to 1000 hours and the risk of engine issues at low loads – a common issue in the rental market – has been eliminated. The G100 is also compatible with hydrotreated vegetable oil (HVO), also known as renewable or green diesel, further reducing emissions.
From construction sites and concert stages to disaster-relief frontlines, DPP's 20-to-500-kVA generator range provides hire companies, contractors, event organizers, emergency services and general industry customers with superior performance backed up by the company's worldwide technical and service support network. DPP is showcasing a comprehensive range of generators, portable compressors and lighting products for construction, plant and tool-hire professionals at Bauma 2022.