The global heavy-duty truck market surpassed a market value of US$ 35 Bn in 2020, spurred largely by the ever increasing volumes of industrial operations in the recent past.  In terms of revenue, the global heavy-duty trucks market is expected to represent an incremental opportunity surpassing US$ 56.1 Bn across forecast period. 
Heavy Duty Trucks Historical Data 2016-2020 in Comparison to Future Outlook 2021-2031
Fact.MR's report on heavy-duty trucks states that between 2016 to 2020, the heavy-duty truck market surpassed a market revenue of US$ 35 Bn by the end of 2020.
Ever expanding volume of domestic and foreign trade in key business domains has augmented the need for transporting goods and raw materials over time. Rapidly developing industries and demand from end industries has multiplied by leaps and bounds.
Due to the aforementioned factors, the sales of heavy-duty trucks are expected to exceed a CAGR of 10%, expected to generate a valuation of US$ 91.1 Bn by the end of the 2021-2031 forecast period.
How are Cost Considerations Widening Scope for Heavy Duty Trucks?An upsurge in the demand for heavy commercial vehicles across all major sectors such as agriculture, mining, construction and logistics is expected to further propel the sales of heavy-duty trucks over the forecast period. Rise in the international and domestic trading activities worldwide has impacted positively over the heavy-duty trucks market growth.

Government authorities across the globe have been imposing stringent regulations that aim at reducing truck emissions. Hence, manufacturers are increasing the production of electric and hybrid powered heavy duty trucks across several regions.

Heavy duty truck manufactures are also highly focusing on diminishing the high costs associated with heavy-duty trucks by shifting towards the remanufacturing techniques and use of cost effective material, thereby minimizing the production cost.
Which Factors are Propelling the Demand for Heavy Duty Trucks?The ever widening prospects of the automotive industry in emerging economies owing to the availability of essential resources along with favourable FDI policies is highly anticipated to boost the production of heavy-duty trucks across several regions region.

Extension of road networks along with increasing international sourcing of heavy-duty trucks components are expected to positively influence demand. Heavy-duty truck manufacturers are highly focusing on improving their profit margin through relying on their reliable customers from the construction and logistics sector.

How are Technological Breakthroughs Impacting Demand for Heavy Duty Trucks?The global heavy duty trucks industry is currently witnessing a complete change in manufacturing concept. Autonomous trucks, electric trucks and driverless trucks are ready to make a hefty impact on the industry.

The global heavy duty trucks market is backed by an increasing number of infrastructure projects and upsurge in demand from the logistics sector across the globe.

The boom in the e-commerce sector, demand for the heavy duty trucks is likely to propel over the forecast period. Such factors are driving the adoption of Heavy-Duty Trucks in the market.

Furthermore, the globalization coupled with the growing demand for efficient supply chain to transport goods across the world is further propelling the demand for heavy-duty trucks.

Additionally, growing preferences for hybrid and electric heavy duty trucks is highly expected to drive the demand for heavy duty truck over the forecast period. The vendors offering heavy duty trucks are investing huge amounts in offering advanced heavy duty trucks. The companies are aiming to offer the highly efficient heavy-duty trucks, which are low in cost and highly effective and can provide maximum mileage. Thus, rising vendor investment in heavy-duty trucks is expected to contribute significantly to the market growth during the forecast period.

What Growth Prospects Abound in Asia?China and India are two major countries undergoing rapid change. The expeditious growing nature of industrialization and manufacturing units has positively influenced the sales of heavy-duty trucks.

In addition, the governments of the countries are investing in road improvement and manufacturing units. Thus, the market is projected to exhibit a high growth with a CAGR of over 5.5% during the forecast period.

Along with Europe, the Asian market will account for 45% of the global heavy duty trucks industry revenue by 2031. The market is developing at a rapid pace with an increasing application of heavy-duty trucks across all major sectors.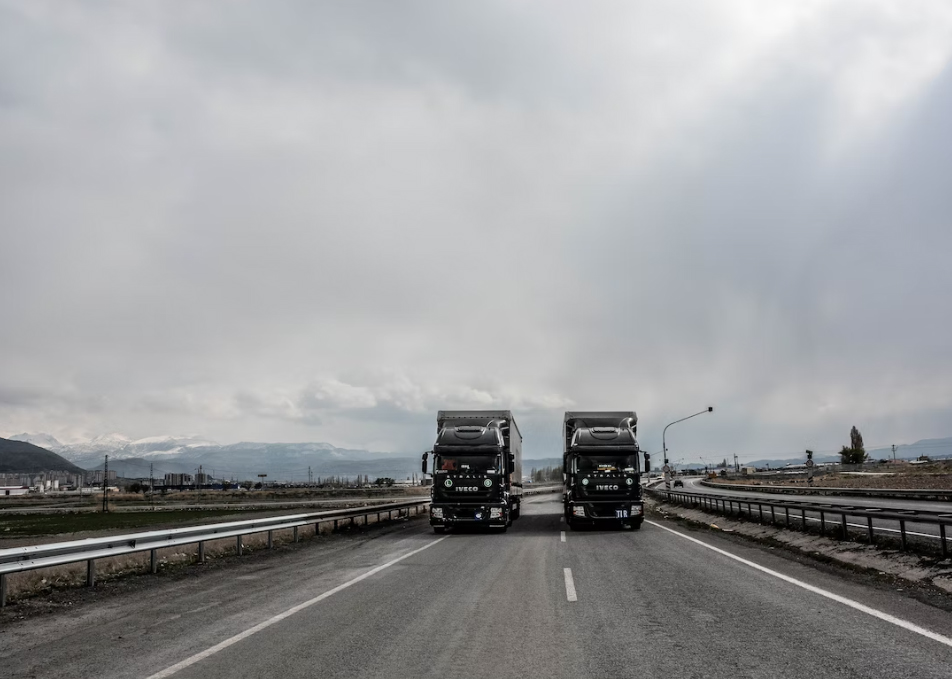 Why is the U.S Brimming with Opportunities for Heavy Duty Trucks?
Increased emphasis on incorporating technological advancements in the domestic automotive industry has led to a mushrooming demand for autonomous and self-driven heavy duty trucks across the U.S.
In addition, the integration of ADAS technologies for monitoring and prevention of accidents is increasing the usage factor of heavy-duty trucks that would prevent the loss of human life and goods. Thus, the U.S market is expected to register a CAGR of 5% in the forecast period.
Why are Diesel-powered Heavy Duty Trucks Acquiring Traction?Heavy-duty trucks are mainly used for longer routes and goods that are high in weight. Diesel engines have the ability to provide high torque in comparison to petrol engines. Thus, heavy duty truck industries prefer installing diesel engines.

Thus, diesel in heavy-duty trucks market is expected to account for the highest market share of more than 60% by 2031.
Competitive LandscapeVendors in the heavy-duty trucks market are focusing on launching new products with advanced features to gain a competitive edge in the market.
In July 2021, Diamler Truck, The TRATON GROUP and Volvo group have come together to install electric heavy duty and long haul trucks across Europe.
In December 2017, Scania built its new XT range to be as bump and dent-proof as possible without wrapping it in plastic, and up-specced the components for constant heavy-duty use.
For instance, Daimler presented the first electric Freightliner truck to Penske. With the presentation of the first fully electric Freightliner eM2, Daimler Trucks started their day-to-day-operation testing of heavy-duty and medium-duty e-trucks in the U.S. Daimler's subsidiary Daimler Trucks North America (DTNA).
Source: Fact.mr
The post An Overview on Heavy Duty Trucks Market: US$ 91.1 Billion Esteem By 2031 appeared first on USA HeavyQuip Journal.