TOBROCO-GIANT delivers 1000th end customer sold electric wheel loader to Brdr. Holst Sørensen A/S, responsible for the Danish and Swedish markets. The company has been a loyal customer of TOBROCO-GIANT for more than 20 years and the first export customer of TOBROCO-GIANT. Meanwhile, this collaboration has resulted in more than 5000 wheel loaders sold in this region. Because of the special bond between the two companies, the 1000th machine was offered by director-owner Toine Brock and his wife Caroline Brock.
Future-oriented with 100% electric machines
With the current investment in electric machines, both companies are joining forces towards a future in which 100% electric working without emissions is a requirement. At present, the powerful machines of the G2700 series and the G2200 series are already 100% electrically driven. And that's not all. The leading TOBROCO-GIANT continuously innovates and responds quickly to market demand. This has resulted in the company becoming a full-liner in compact and durable equipment. Recently, a complete line of 24 compaction machines has been added to the range, with considerable investments in electrification. The collaboration with Honda has ensured that TOBROCO-GIANT was the first to receive approval to take the electric vibration into production. The manufacturer aims to offer a 100% electric variant of all models in the future. The electric wheel loaders are widely and can be used all year round, partly thanks to the more than 500 attachments that are available for various activities.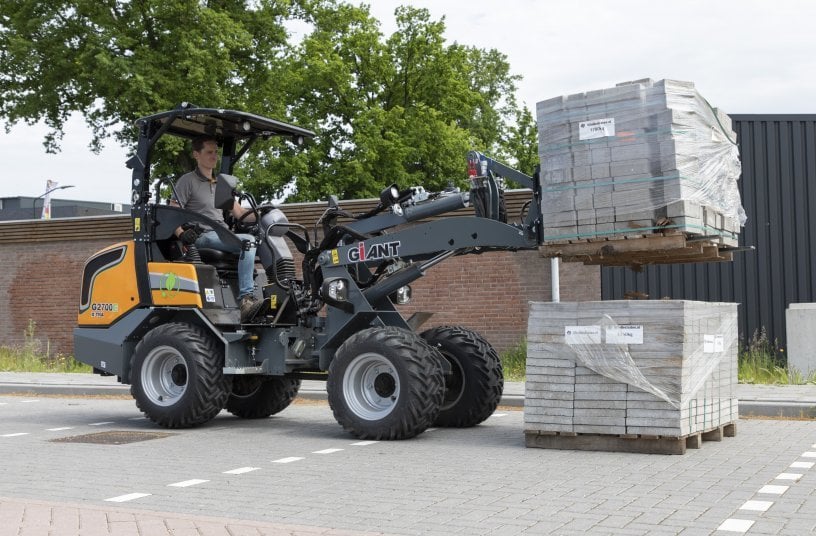 Source: TOBROCO-GIANT