SRJ Technologies is pleased to announce that the Company has been awarded a further contract in West Africa for the long-term lease of its flange bolt integrity equipment for a major hot bolting campaign. The contract win, via our local partner EnerMech, arrives after the successful completion of hot bolting service offshore Ghana and Ivory Coast using SRJ's proprietary "BoltEx flange clamp" technology.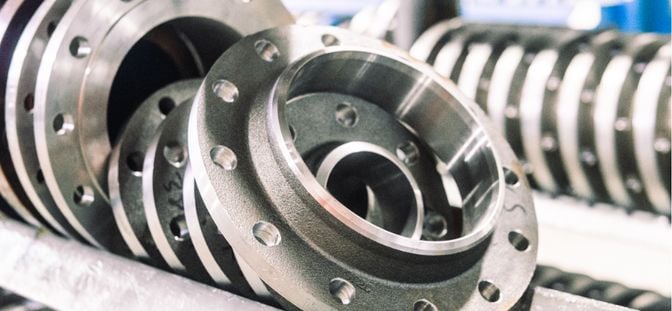 SRJ proprietary BoltEx equipment will be deployed onboard an ageing major FPSO operator and will be undertaken in conjunction with EnerMech, utilising local personnel who have been trained by SRJ to undertake hot bolting using BoltEx. SRJ will be supporting such nationalisation programmes with all its contractors in its fields of operation. With an initial AU$144,000 for the first four weeks already invoiced, further rental periods are expected given the equipment remains deployed.
The combination of ageing assets and ever more safety and environmental pressures means that flange integrity management is now very critical in the prevention of fugitive emissions and ensuring the safety of personnel, thus impacting ESG credentials.
Recognising the need for rapid mobilisation, cost reductions and minimisation of its carbon footprint, SRJ has strategically placed inventories of BoltEx flange clamps across the key geographies such as West Africa, to service this growth market.
Commenting on the Contract award, CEO, Alex Wood, said:
"We are pleased to announce that SRJ has been awarded yet another major contract to support hot bolting campaigns to a major FPSO operator offshore in West Africa. We are seeing an increase in interest from contractors and operators in purchasing or leasing SRJ BoltEx® inventories for flange hot bolting. We are also experiencing increasing demand from clients to assist in the development of flange management strategies as part of our wider range of consulting services in asset integrity management."
He continued:
"With our strategic placement of BoltEx® flange clamp inventories across West Africa and a highly effective nationalisation program, we are now in a unique position to offer swift and effective solutions to this market." "SRJ's vision is to enable our customers to adopt BoltEx® as part of the standard flange management toolbox. Training is available to operate BoltEx® by own personnel thereby eliminating the impact on Persons on Board. The newly launched sales option mitigates many unforeseen costs typically associated with the rented equipment, while offering our clients and partners the freedom and control over the timing and efficiency of the campaign execution.We look forward to updating the market on further developments in the coming weeks"
Cost saving measures
Following a review of costs, the Company has implemented cost saving measures to reduce expenditure by AU$605,000 per annum. Remuneration packages to all Directors and certain Senior Management have been cut and the recently retired Non-Executive Director, Dr Andrew Mitchell, will not be replaced at this current time. The total annual cost savings will enable the Company to preserve financial resources for growth prospects.