H Fulton Tractors have become the exclusive importer of Schaffer loaders and telehandlers for the whole of the UK Including England, Scotland and Wales from 1 January 2023. Furthermore, to Northern Ireland and Ireland, our domestic markets.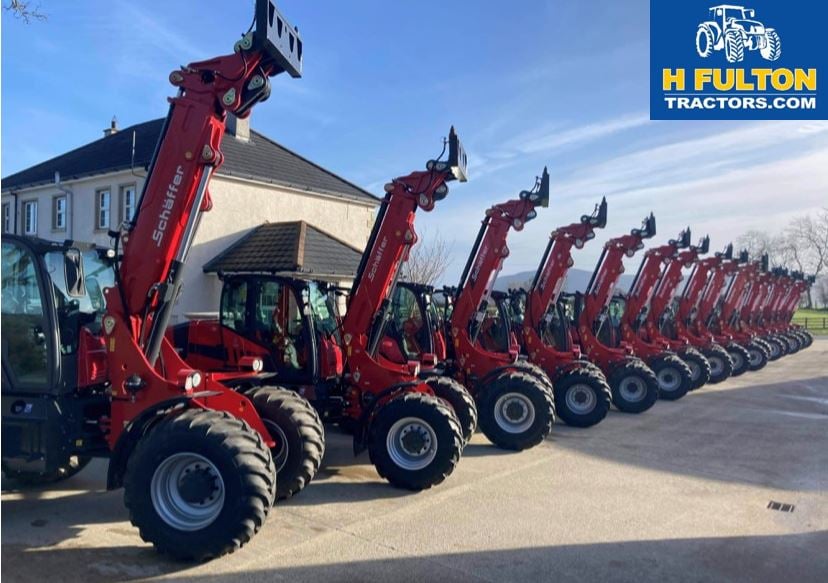 The team at H Fulton Tractors have been successfully selling Schaffer handlers across the whole of Northern Ireland and Ireland for a number of years. Now has been awarded Schaffer importers for GB.
We have a good relationship with Schaffer: both are family-owned businesses and both pride ourselves in high quality and innovation. However, we prioritise customer care and customer satisfaction. Over the recent decades, the company has consistently expanded to become one of the market leaders in the sourcing of high quality new and used agricultural tractors, handlers, and equipment.
Schaffer is a leading manufacturer of compact wheeled and telescopic loaders. Offering a large portfolio of machines that range from small compact loaders to artic-steer telescopic loaders with operating weights of up to 13 tonnes. The 9660T being the largest articulated telescopic loader on the market. Schaffer users has described the telehandler as being "well built and stable" and that "they were surprised by the strength and ability that a Schaffer offers".
We have a number of well-known dealers throughout England, Wales and Scotland. Which we are excited to work with, in order to promote the Schaffer sales and service. There is currently ourselves in Northern Ireland, 8 Dealers in Ireland and 15 Dealers In Great Britain.