Estonia-based Kiviõli Keemiatöötus, part of the Alexela Group, has purchased the first Doosan DX1000LC-7 100 tonne crawler excavator in Europe. The new DX1000LC-7 has been supplied by INTRAC Group, the Doosan Authorised Dealer for the Baltic countries of Estonia, Latvia and Lithuania.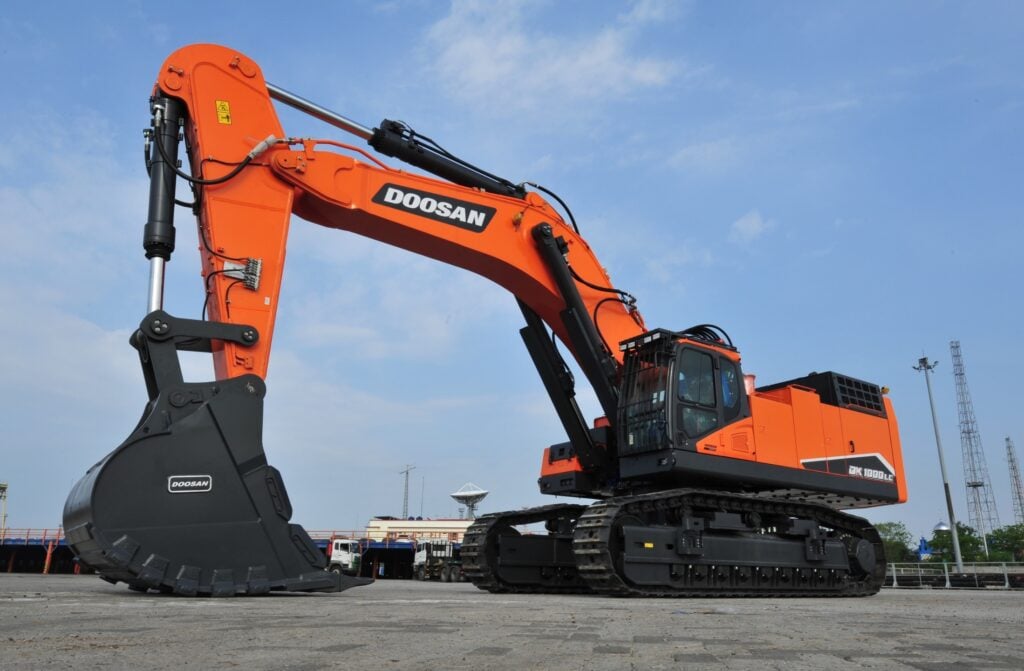 The new excavator has joined the existing Doosan DX800LC-7 80 tonne and DX490LC-7 50 tonne models already working at KKT's oil shale mine at North Kiviõli in Estonia, where the company also operates a number of other brands of 80 tonne excavators. The purchase decision to replace one of the existing 80 tonne machines with the new DX1000LC-7 was based on the successful performance of the DX800LC-7, with which KKT is burning 10 litres per hour less fuel than the competitive machines, for the same production output.
These savings really add up – after over 4000 operating hours, the DX800LC-7 had already saved the equivalent of 40,000 litres of fuel, a massive figure especially when the escalating price of fuel is considered. Compared to the other 80 tonne excavators, the DX800LC-7 uses 1.5€/litre less fuel – the overall saving is already 60,000€ after only 4000 hours. After 10,000 hours, the saving will be equivalent to 150,000€.
The Promise of Even Greater Savings
The new DX1000LC-7 promises even more savings. Driven by the most powerful engine in the 100 tonne class, the DX1000LC-7 also has the highest hydraulic flow for this size of machine, providing best-in-class performance, with higher productivity, lower fuel consumption and smoother controls. Equipped with a 6.8 m3 bucket, the DX1000LC-7 is certain to offer even greater productivity.
Doosan Ramps Up To Meet Global Demand
The DX1000LC machine category has already proved popular around the world, with the largest volumes in South East Asia, China and Latin America. Doosan has delivered a total of 35 units so far and now builds both the 80 and 100 tonne models on the same production line. The capacity has been increased to 10 units a month to meet demand for both machines. Based on feedback from customers, Doosan has forecast that the company will produce 50 to 60 100 tonne excavators in 2023 alone.