Hiab launches EFFER iQ.950 HP, a 90 tonnes metre ™ heavy range loader crane with the V12-Power boom profile and the new advanced operating system SPACEevo. It is a multi-purpose crane suitable for a wide range of vertical and horizontal lifting jobs that can be performed safely and precisely even at high speeds.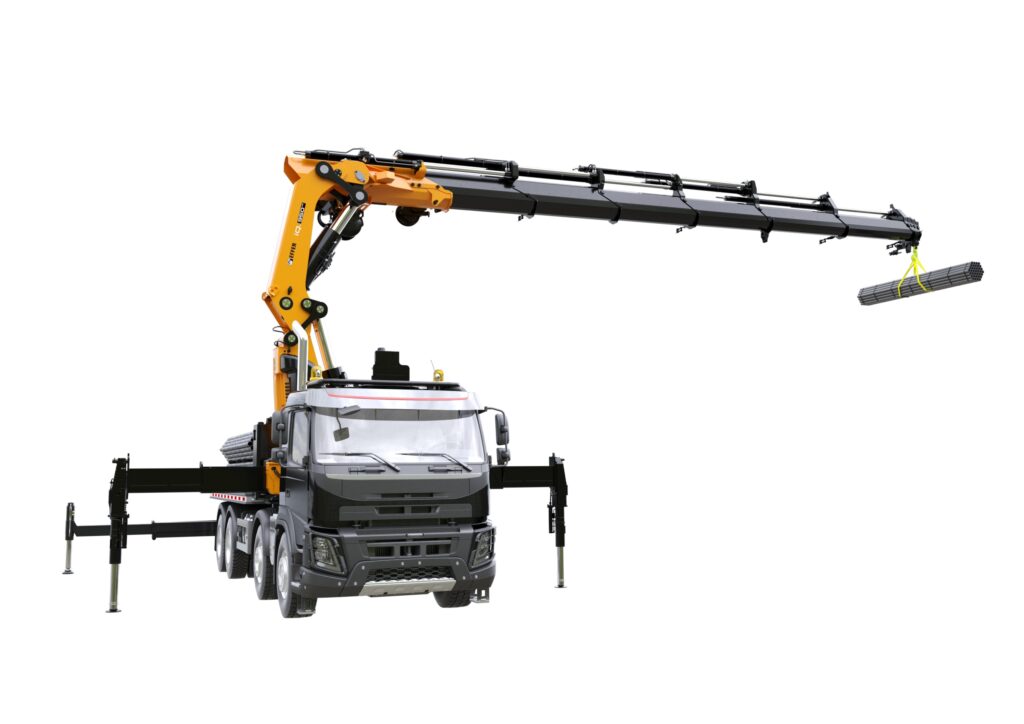 The dodecagonal V12-Power boom profile is used in EFFER's latest loader cranes. Combined with a JIB it offers extra vertical and horizontal reach. The EFFER iQ.950 HP dimensions and weight makes it suitable for installation on several trucks.
The precision and safety of the crane are enhanced by the SPACEevo control system, which provides advanced functions for veteran and novice operators alike. The lifting capacity can be increased with the VSL+ (Variable Stability Logic-plus) function that uses the load as an active part of the stabilisation setup, while the DLC-S (Dynamic Load Chart) reduces the time it takes to configure the stabilisation setup.
The new CombiDrive4 remote control from Olsbergs offers operators several personalisation options so operations speed can be customised, and safety features like Confirmed View that detects if the operator is in a position to see the opening of the stabilisers.
"The new EFFER models provide our customers with efficient loader cranes that increase both payload capacity and lifting performance, thanks to our engineering and technological advancements. They offer the same performance as bigger models but can be installed on smaller and more cost-conscious trucks. This is another milestone to cope with our customer demand to reduce CO2 emissions and enhance their operations in urban areas. The EFFER iQ.950 HP offers the most advanced SPACEevo control system from Hiab which is customisable over time, customers can add content and features best suited for their operator needs."
says Marcel Boxem, Vice President, Sales & Product Management Loader Cranes Heavy & Super Heavy, Hiab.
The EFFER iQ.950 HP shares parts and controls with the other iQ. and iX. range cranes. This makes it easier for operators to use the different models and owners of multiple units can lower their warehouse inventory by storing common spare parts that can be used across the series.
In selected markets owners can access ProCare service contracts and the connected service HiConnect.
To secure uptime, ProCare offers scheduled and proactive maintenance for a fixed cost. The service contracts are available in three levels: Total R&M, Essential and Extended Warranty.
HiConnect provides access to real-time insights about the condition of the equipment, to further increase productivity and operator safety. Customers can monitor equipment status, plan service and improve operations from whole fleets down to single units. HiConnect is available in two levels: HiConnect Insights and HiConnect Premium. From February, the EFFER iQ.950 HP can be ordered from EFFER dealers and network, and in selected countries through Hiab's own dealers.