CM Labs Simulations, leading vendor for simulation-based training in the construction and ports industries, has announced the release of two Add-on Modules – Grapple Attachment and 360° Tiltrotator Bucket Attachment for the Excavator Simulator Training Pack. These Modules are part of the only simulation-based system on the market that accurately replicates soil and load management resulting in the best operator training outcomes.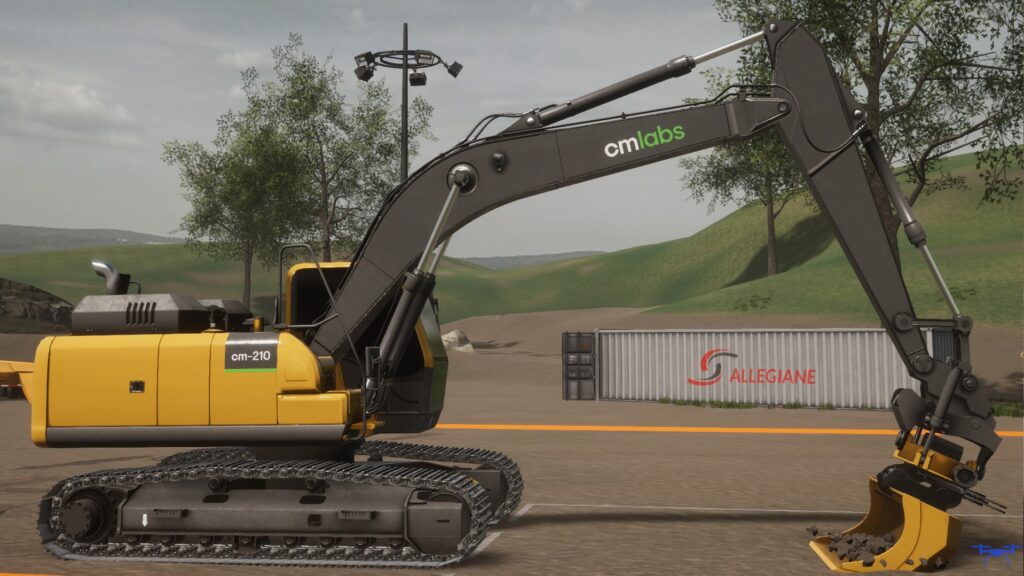 The Add-on Modules are ideal added value for the growing need for training – ensuring operators are well-prepared for today's job site. The two Modules are designed to build skill and confidence when using specialized excavator attachments and techniques. Using the Tiltoratator Module, operators learn to make a V-ditch, using a tiltrotator bucket, dipper stick, and boom controls to remove thin layers of material. Trainees practice precise maneuvering, grapple control, object sorting, and operation efficiency using the Grapple Module.
"With the market shift of multi-use machines and 'doing more with less', construction teams must be able to bridge the skills gap quickly and cost-effectively,"
explains Alan Limoges, Product Manager at CM Labs.
"Our simulators allow organizations to test new equipment safely and provide ongoing training. As with all our simulators, the Modules use our advanced analytics to accurately measure progress such as fuel efficiency and safety violations."
Applying CM Labs' proprietary Smart Training Technology, the Modules replicate machine behavior—providing real-world training opportunities. Realistic material and asset behavior reinforce proper earth-moving techniques, load positioning, and handling. The simulation replicates true engine vibrations, bucket scraping, alarms, and other job site sounds that are essential audio cues for safe operation and task completion.
The optional Grapple and Tiltrotator Add-on Modules pair with CM Labs Excavator Simulator Training Pack and are compatible with all of CM Labs' Vortex Simulators, including the desktop Vortex Edge Plus, the motion-enabled Vortex Edge Max, and the high-immersion Vortex Advantage. The Excavator Training Pack and Modules are part of CM Labs' range of earth-moving machine simulators, making it ideal for training schools or companies with a wide range of equipment in their fleet.