Comansa launched its new 21CM750 crane at Hangzhou, which it will start manufacturing at its factory in China for the Asian market, which is looking at heavier load cranes.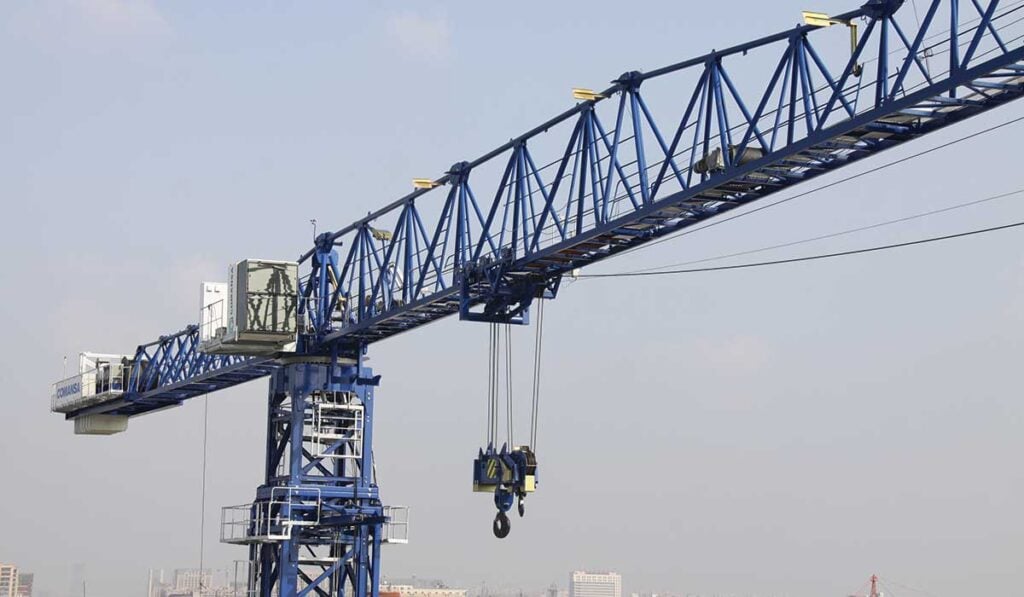 More than one hundred guests attended the event, including the leader of the Xiaoshan District, the President of the Comansa Group, the manager of Comansa in China, the main rental companies, the Tower Crane Industry Association and end customers, both domestic and from overseas.
Comansa is taking an important step in technological innovation and product development, making a significant contribution to the construction industry by developing solutions to adapt the products to the market demand in China and other countries in the region.
Among the main technical features of this tower crane are:
Flat-Top, modular tower crane model.
Two maximum load versions: 50 and 37.5 tonnes.
Designed following the European safety standard EN14439.
Automatic changing double trolley to optimise the load chart.
The lifting speed is faster than for cranes of the same capacity made by other local manufacturers.
Interchangeable: these models share several jib sections with the 2100 series.
Thanks to the modular design, the jib and counter-jib sections have six differentconfigurations to enable the adaption do different jobsite conditions.
Optimized design in the jib and counter-jib connection for faster and safer assembly and disassembly.
This system also allows great modularity between the two versions: the 37.5 t model can load 50 t by changing the front trolley and hooks.
Incorporates the Cube Cabin: the design of the cabin won the iF Design Award 2018. It is more spacious, comfortable and increases the capacity of the cabin to implement the new crane function for future needs.
Model
Jib length
Freestanding
height
Maximum load
Jib-end load
Lifting power
21CM750 37.5t
80m
78.8m
37,500kg
7,300kg
110kw
21CM750 50t
80m
78.8m
50,000kg
6,700kg
110kw
The 21CM750 Flat-top tower crane can be used for prefabricated construction, construction of power plants, mining, bridges and other large-scale infrastructures. It has the approval of the Chinese National Type and the TüV Süd certification from Germany.