One of the first Stage V-compliant Zaxis-6 mini excavators to be delivered in the UK is being utilised on groundworks projects for a West Midlands-based contractor. JLG Groundworks invested in the ZX55U-6 following positive experiences with its Hitachi medium excavators and the recommendation of authorised dealer Hitachi Construction Machinery.
The latest addition to its fleet is working on a housing development for Seddon Construction in Powick on the outskirts of Worcester. Ideal for confined spaces, it is excavating the area around the properties for internal and external drainage, and backfilling after the work has been completed.
Powerful and fuel-efficient
"This is the first Zaxis-6 mini excavator we have purchased,"
says owner Jason Griffiths.
"We thought we'd try out the latest model because the operators love using Hitachi machines already. It's very fuel-efficient and compact for working in confined spaces."
Operator Ben Bryan has also been impressed by the ZX55U-6. "It's versatile and very responsive," he says.
"That's the beauty of having the new machine, it's powerful for a five-tonne excavator."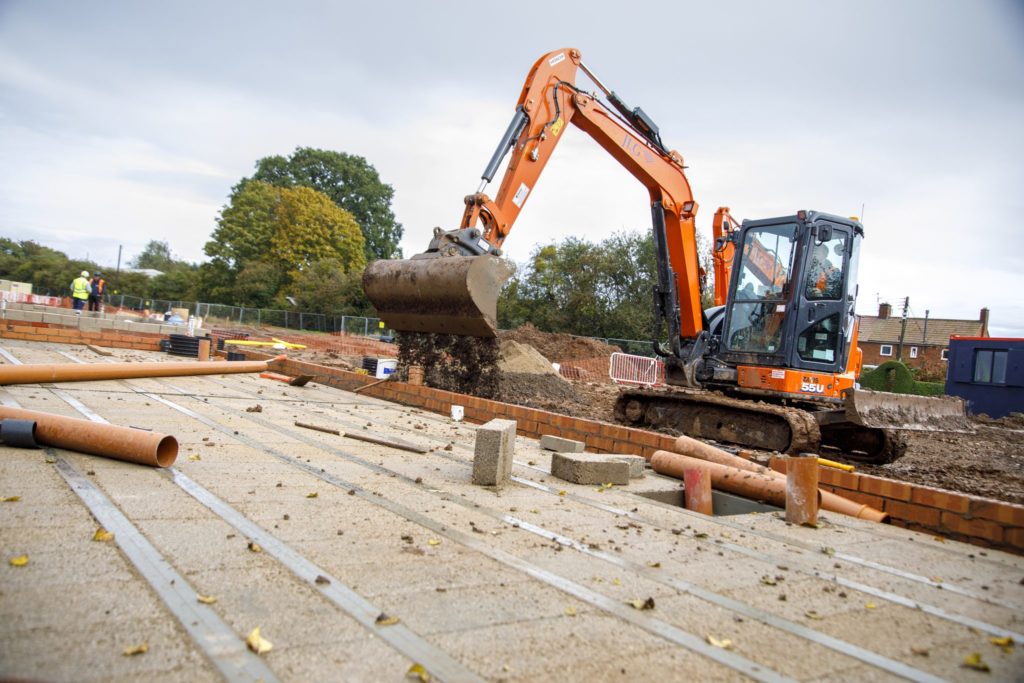 He's also assured of the reliability of the ZX55U-6, based on his previous experience of working with Hitachi construction equipment: "Of all the machines I've driven over the years, there's no comparison with Hitachi. They're reliable and never age."
Hitachi Zaxis-6 mini and compact excavators were unveiled at Bauma in April 2019. Fitted with Stage V-compliant engines, they offer high levels of productivity, greater fuel efficiency and reduced emissions.
Source: Hitachi Europe