Caterpillar is illustrating how it's helping customers build a better world in its recently published 2019 Annual Report and Sustainability Report.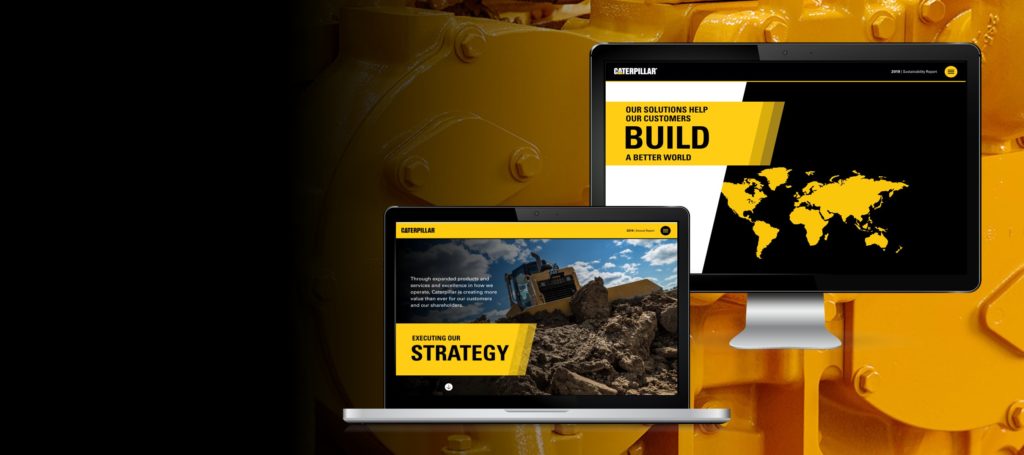 Jim Umpleby, Caterpillar Chairman, and CEO said:
"These reports demonstrate the execution of our enterprise strategy to deliver innovative products and services to make our customers more successful,"
"As we prepared the reports, COVID-19 became a global pandemic, presenting new challenges around the world. Because our customers help meet society's infrastructure, energy, and resource needs both during the pandemic and beyond, our dedication to creating a more sustainable future is more important than ever."
To read the reports, visit Caterpillar.
The Annual Report
The Annual Report illustrates how Caterpillar is executing its strategy to create value for shareholders, employees, and customers. Highlights from 2019 include:
Continued execution of our enterprise strategy for profitable growth, with a strong focus on operational excellence, expanded offerings, and services with customers at the center of our purpose.
Strong operational performance, including an operating profit margin of 15.4%.
Return of $6.2 billion to shareholders, including $4.0 billion in share repurchases and raising the quarterly dividend by 20%.
Relentless focus on services, resulting in a 2% increase toward our goal to double our Machinery, Energy & Transportation services revenues between 2016 and 2026.
The Sustainability Report
The 2019 Sustainability Report, prepared in alignment with Sustainability Accounting Standards Board (SASB) criteria for the first time, underscores how Caterpillar is providing value to customers by making sustainable progress possible through its operations, products, services and solutions that make safe, productive and efficient use of resources. Highlights from 2019 include:
Dedication to the safety, health, and well-being of our employees, resulting in our best safety performance on record.
Providing services that transform traditional product support in ways that reduce environmental footprint, while providing innovative support to customers.
Delivering expanded offerings in innovative and sustainable ways.
Focusing on operational excellence, which translates to lean and efficient operations in the communities we serve.
Continued progress on our 2020 goals, already achieving several in the areas of safety, energy efficiency, greenhouse gas emissions, and managed fleet hours, with work underway to set future goals.
Source: Caterpillar