For nearly 60 years, Manitowoc has been supplying the U.S. military with its tough, durable cranes. Many of them are specifically engineered to meet the armed forces' needs.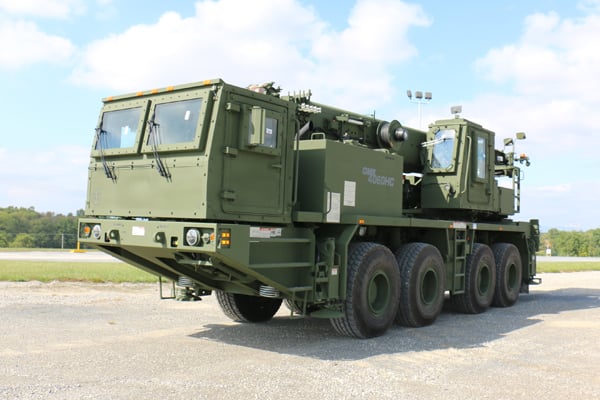 The first supply of Manitowoc cranes to the U.S. military dates back to 1961 and since then the collaboration has never ended.
"As an American company, we are honored to be able to provide our tough cranes to our military,"
said Darryl Mellott, director of government marketing at Manitowoc.
"Army Strong" Crane
In the 1970s, custom Grove off-road cranes were designed for the American Marine Corps. Then, in the 80s, came the off-road crane RT875CC with special chemical-resistant paint and finally in the 90s the off-road crane AT422T.
The latest customized model for the U.S. military is the Grove GMK4060HC — a four-axle, 60 USt capacity crane that features a MEGAFORM boom and MEGATRAK suspension.
The GMK4060HC has an armored cab and military spec lighting, allowing it to operate in blackout conditions using night vision technologies. It is painted with a special Chemical Agent Resistant Coatings (CARC), resistant to nuclear and chemical attacks, and also features a range of attachments allowing it to operate with either a pile driver, clamshell, concrete bucket or barrier positioning attachment.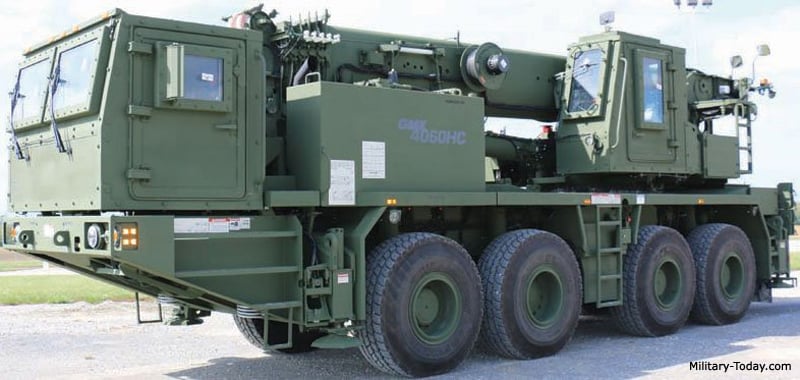 The GMK4060HC is light enough to be transported via C5 and C17 aircraft, by trains and on roads. In the case of engine failure, an auxiliary power unit is automatically activated to allow immediate recovery of the crane. It is able to ford water up to 48 inches (1.2 m) and can operate in the most extreme sites and high-pressure war zones.
"Our Grove all-terrain and rough-terrain cranes are the top preference for the U.S. military because they are perfect for their kinds of missions,"
explained Mellott.
Today, all branches of the U.S. military have Manitowoc brand cranes in their fleets, a mix of both specialized units and standard production models. Grove currently supplies the majority of the U.S. military's all-terrain and rough-terrain cranes. In addition, the U.S. Armed Forces have National Crane boom-trucks, Grove truck cranes and industrial cranes, and Manitowoc crawler cranes in their ranks.
According to Mellott, today's favored Grove all-terrain models for military use are the GMK3060L, GMK4100L-1 and GMK5200-1(picture), which all combine compact design, great mobility and fast highway speeds. From the rough-terrain line, the GRT8100, GRT880(picture) and RT530E-2 are popular choices.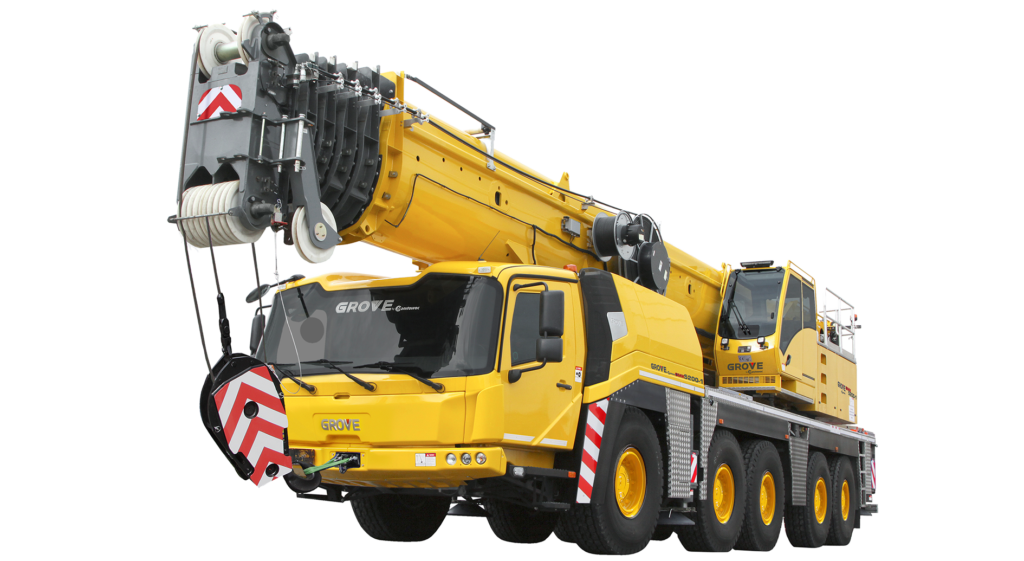 Source: Manitowoc