Building material suppliers can extend their range of services with the self-service concrete plant;

Flexible, smooth and time-saving supply of end customers with different types of concrete

Individual extensions as required for aggregate or cement storage

Optional high-pressure cleaning of the mixer possible

Independent weighing of the individual components for a high output rate of up to 30 cbm/hour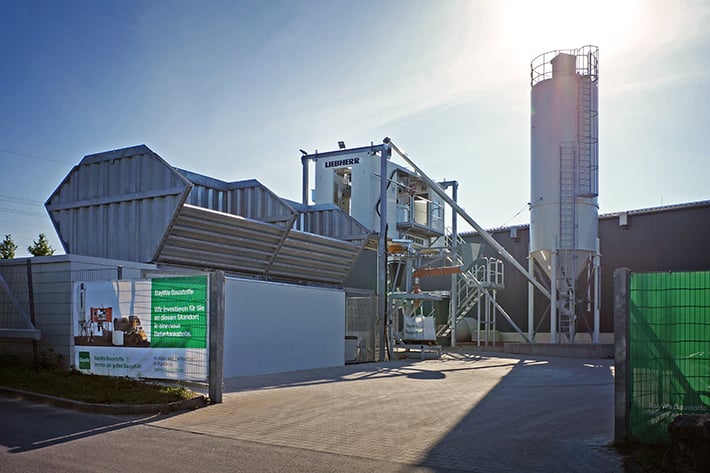 Available on the market as of summer 2020, Liebherr's new self-service concrete plant offers quick and easy access to high-quality concrete. The innovative Liebherr model is perfect for small professional building material suppliers.
The adjustable concrete discharge allows for self-collecting operations which saves time and money: the concrete can be collected by anything from small trailers right up to large truck mixers.
The principle is based on the fact that the end customer can select their individually required quantity of concrete from a range of different concrete and screed types from 0.15 cbm. This enables the operating company of the self-service concrete plant to meet all individual customer requirements. The entire vehicle is then positioned under the plant. The mixing process can be started easily and conveniently by QR-code. Within the next 2 to 3 minutes the fresh concrete is delivered directly into the trailer or truck mixer.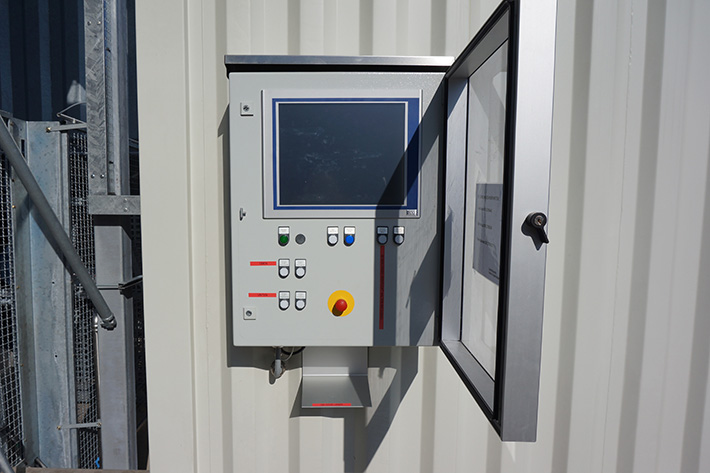 This elaborate concept is rounded off with criteria that are crucial for the operating company in terms of competition: the supply of small quantities of 0.15 to 2.0 cbm as well as customer-friendly opening hours, on weekdays and also on Saturdays, can be implemented without any problems thanks to the high degree of automation of the self-service concrete plant and without significant additional outlay.
One of the most important aspects during the development phase of the plant is its mobility: in order to guarantee high flexibility of movement, the self-service concrete mixing plant is therefore designed in such a way that both containers can be transported by a single truck. This brings great advantages in terms of time and work optimization.  The completed plant requires a floor space of approx. 100 m2.
Source:Liebherr