The new H424 harvester head replaces the previous, best-selling H414. The H424 has a redesigned look. The changes based on customer feedback improve productivity, ease of service, durability, uptime, measuring accuracy, and reduce daily operating costs. This model is also equipped with the new SuperCut 100S saw unit. The H424 harvester head is available for John Deere 1070G, 1170G, and 1270G harvesters.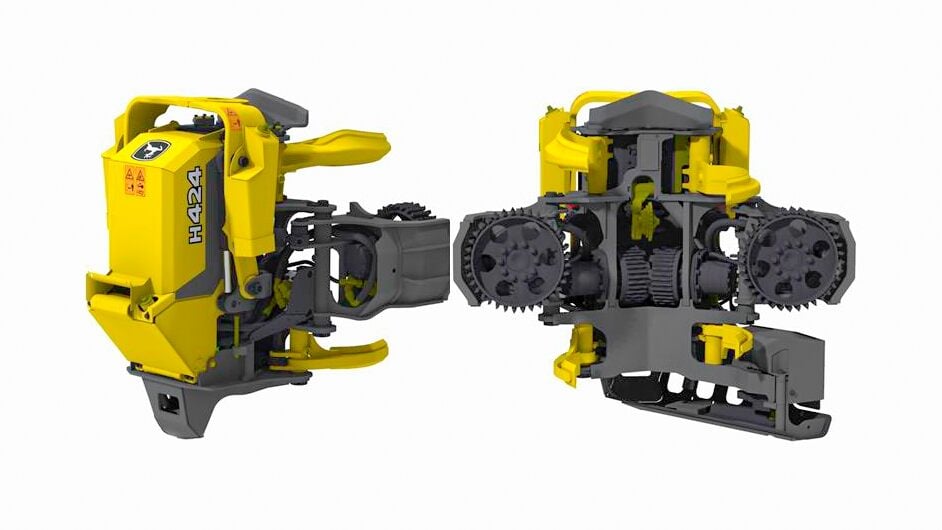 The H424 is a medium-size harvester head designed for later thinning and final felling where the tree diameter at chest height is 150–430 mm. The H424 is also well suited for handling crooked wood and working on slopes. The harvester head's robust structure, improved hose routing and easy access to service points have convinced customers.
H424 product improvements
The new PEVO valve improves the harvester head's performance, adjustability, and economy compared to its predecessor. Improved hose routing from loader to harvester head and from valve block to feed motors improves the durability of the hoses. The new hinged valve block cover makes daily maintenance easy. Grease points and the saw chain oil tank are also easier to access, and the greasing intervals have been extended compared to before.
The harvester head's backward tilt angle has been increased by 4°, which improves the grip of the stem in the grapple when feeding backward and makes it easier to work on slopes. The fixed rear knife has been shortened for easier handling of crooked stems and hardwood. Also, the placement of the rear delimbing knives has been changed to improve color-coding accuracy. A more robust tilt frame for demanding conditions is available.
Cutting diameter of 620 mm.
Feed roller opening 640 mm.
Feeding force 27 kN.
Feeding speed 4.3-5.3 m/s.
Weight starting at 1100 kg.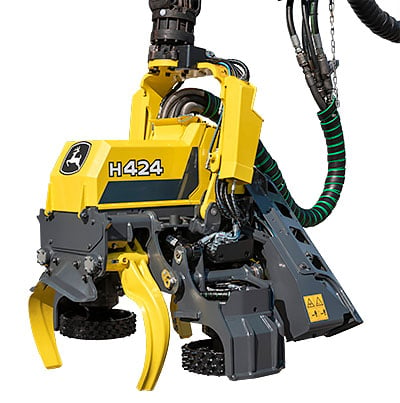 New SuperCut 100S saw unit for all John Deere harvester heads.
In 2020, all John Deere harvester heads will have the new SuperCut 100S saw unit. The saw unit's next-generation chain tensioning unit, automatic chain tensioning, and mechanical bar locking give it added efficiency and reliability. The improved chain release makes it easier to replace the saw chain. The new saw unit enables also a bigger selection in terms of saw motors and saw bars.
John Deere harvester heads are known for their productivity, reliability, and measuring accuracy.
John Deere harvester heads are high-performance tools that meet the industry's stringent quality requirements in all working conditions. Harvester head testing is part of John Deere's product testing process. Each harvester head model has been field-tested for thousands of hours before the start of serial production.
John Deere harvester heads are designed and manufactured in Finland.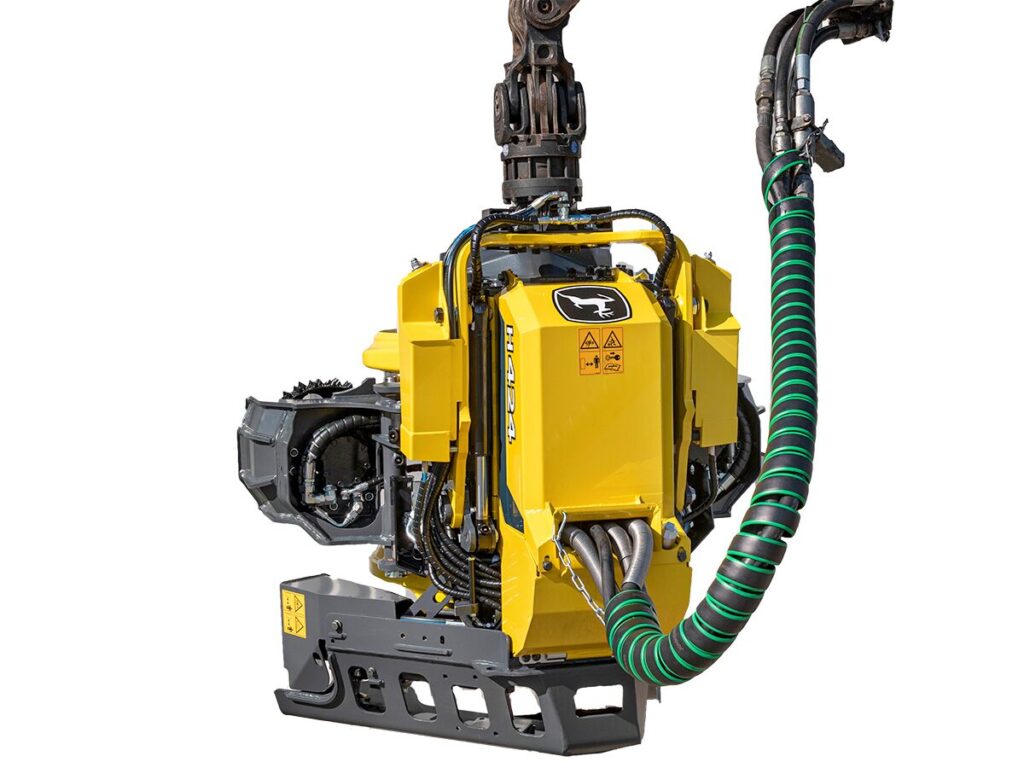 Source: John Deere