From 24 to 26 November, the NORD Digital Trade Fair will run concurrently with the SPS. The online event is accompanied by a two-and-a-half-week series of seminars. NORD experts inform about the most important industry news and present solutions for the increasing drive technology requirements with regard to efficiency, easy servicing and economy. Participation is free of charge.

Latest product news, talks and contacts: Autumn is the season for trade fairs. Although it will not be possible to shake hands this year, nobody has to do without meeting the NORD experts. From 24 to 26 November, at the same time as the SPS, NORD DRIVESYSTEMS will present the NORD Digital Trade Fair. Customers and potential customers may get to know the latest NORD products and exchange ideas with the drive experts on the most important trends within the industry. An exceptional highlight is certainly the digital NORD exhibition stand that customers can explore during a 360 degree trade fair tour.
NORD online seminars: Knowledge building and dialogue
One week earlier, on 17 November 2020, a two-and-a-half-week event programme with ten online seminars will start. In addition to imparting knowledge, the focus is particularly set on dialogue with customers. In compact workshops, the participants cannot only expand their expertise but also exchange ideas live with the NORD experts. The wide variety of topics ranges from energy efficiency and version reduction to intelligent drive technologies, condition monitoring concepts and innovative service solutions to decentralised and mobile strategies for different tasks.
The current event programme, exact dates and the registration form can be found under https://info.nord.com/en-en/online-seminare-nord

About NORD Drivesystems 

With more than 4,000 employees, NORD DRIVESYSTEMS has developed, produced and sold drive technology for over 50 years, and is one of the leading global full-service providers in the industry. In addition to standard drives, NORD delivers application-specific concepts and solutions for special requirements such as energy-saving drives or explosion-protected systems. In the 2018 financial year, annual sales amounted to € 700 million NORD now has subsidiaries and sales partners in 98 countries worldwide. The extensive sales and service network guarantees optimal availability, enabling short delivery times and customer-oriented service. NORD produces a very diverse range of drives for torques from 10 Nm up to over 250 kNm, supplies electric motors in the power range of 0.12 kW to 1,000 kW, and supplies the required power electronics with frequency inverters of up to 160 kW. Inverter solutions are available for conventional control cabinet installations as well as for decentralised, fully-integrated drive units.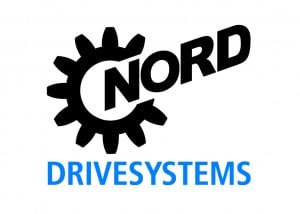 Source: Nord Drivesystem