FITT NTS
FITT renews the FITT NTS range, offering different colours with an attractive design, to satisfy markets and consumers looking for a high-performance garden hose.
Thanks to its 50 years of experience in the production of fluid management solutions, FITT consolidates the NTS technology developed twenty-five years ago, which has earned the company its technological and market leadership: the unique and original No Torsion System makes the hose more malleable and easier to use and prevents folds and twists to guarantee a constant flow of water. Now these product features are also flanked by the SKY TECH technology, an outer covering consisting of a thin layer of technopolymer that increases the hose's resistance to cuts and abrasions and makes it extremely smooth and easy to manage.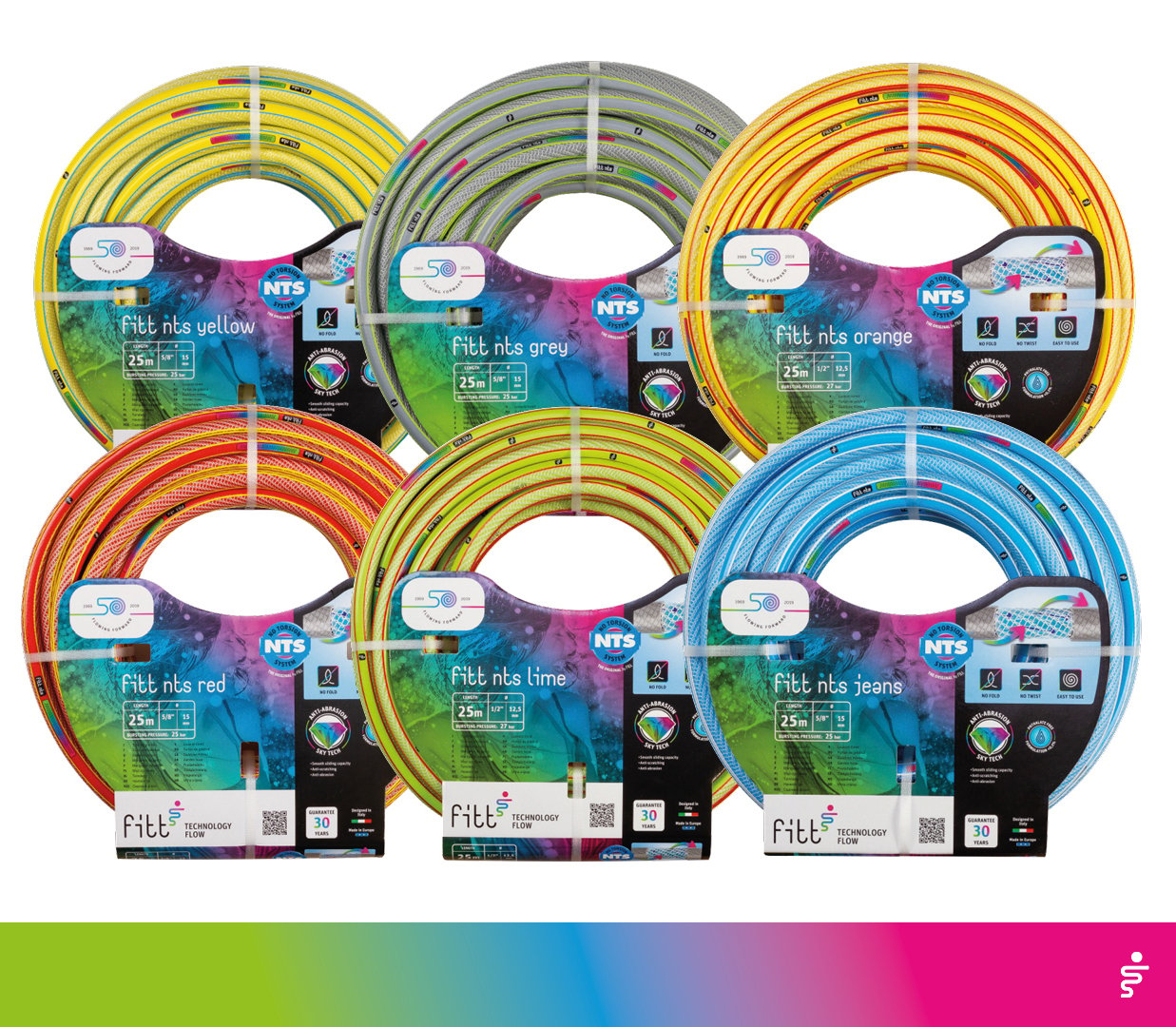 Besides the NTS spiral mesh that guarantees exceptional stability of the hose without any expansion, the anti-algae layer and the traditional intermediate layers, the hoses of the new FITT NTS collection include the SKY TECH film with its special anti-UV formula that prevents ageing of the hose and adds a special satin finish, in addition to the distinctive long-lasting marking made with an innovative technology.
The New Kit
The new FITT NTS hoses also feature an innovative kit created in collaboration with the Centro Stile MOMODESIGN. The kit includes a multi-jet gun – powerful and vigorous for cleaning, delicate and uniform for watering – with an ergonomic grip covered with soft rubber for easy and safe gripping even with wet hands, in addition to a flow modulator, snap-on connectors and tap adapter made of premium-quality thermoplastic material.
FITT NRS Master Plus
The flagship of the collection is FITT NTS Master Plus: fitted with a No Torsion System double mesh, NTS PLUS, which guarantees unequalled malleability and formidable resistance to pressure and expansion (up to 50 bar for 1/2″ diameter), is extremely flexible at low temperatures. Made with materials that enhance its malleability and ease of use, it is the ultimate expression of FITT's innovation and research..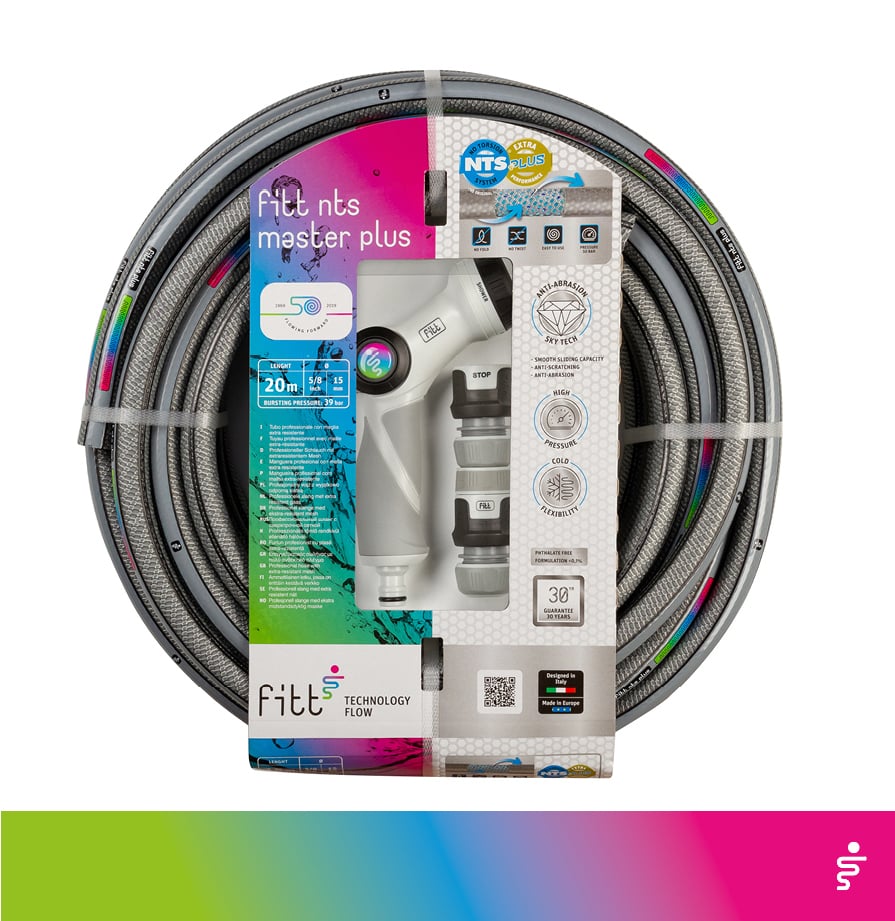 Made with REACh and RoHS compliant materials, without PAHs and phthalates, FITT NTS are resistant to high pressures of up to 27 bar and are guaranteed for 30 years.
Source: FITT