This new contract, associated with Razel-Bec (Direction Régional Nord – Grands Chantiers agency) consists of carrying out development work on the public spaces of the Rose de Cherbourg, in Puteaux (92), in the South Defense business district.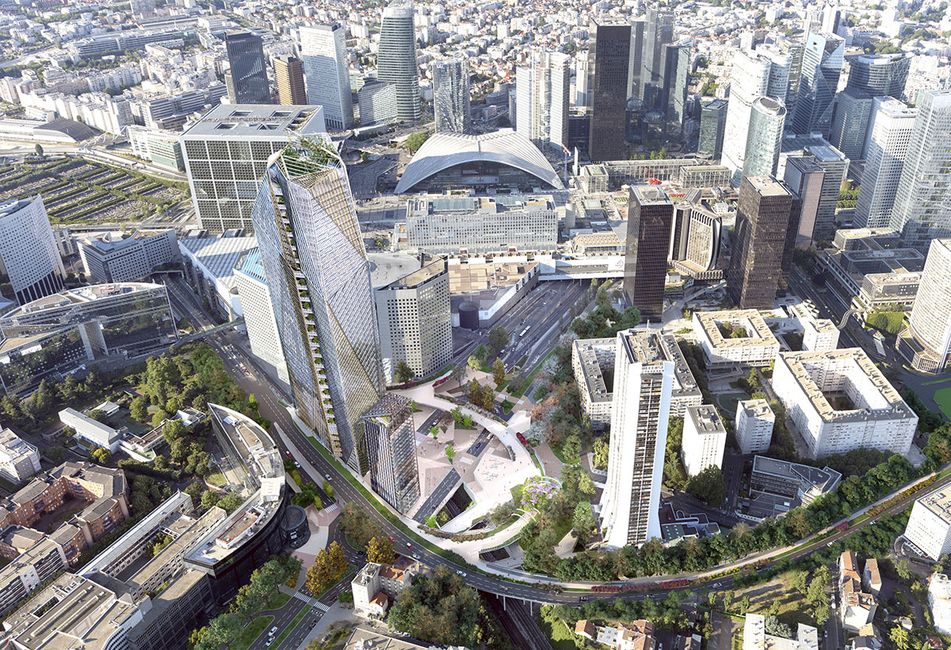 A real urban project developed by the public establishment Paris La Défense (MOA), the works on the Rose de Cherbourg sector aim to modernize the interchange around the Hékla tower. The goal is to improve the link between the slab of La Défense
 and 
the city of Puteaux
by restoring a more urban character to the circular boulevard and to create a new centrality of proximity by building offices, services, shops, and housing.
An urban project
On this project, the North Regions Department will be doubly represented with the West DRN which won lot 1 of the contract, and the DRN-GC lot 5.
The project consists of transforming an already existing complex urban structure, dating from the sixties.
For the first time in France, and inspired in particular by the New York High Line, a road interchange will be converted into a suspended vegetated promenade of 450 meters, thus creating an opening to walks, sporting activities, and social life. In connection with the new hanging garden, a park will also be created using existing green spaces, which are currently inaccessible or little frequented by walkers.
Source: Fayat