Amco Veba has further strengthened its position in truck-mounted cranes with the addition of the 19-21 tm family which complements the already successful 9 tm and 13-16 tm cranes in the New Generation Line.
The Amco Veba range now spans from 1 to 165 tm and offers solutions for every industry and application, from mining to maintenance, construction to car recovery.
A structured design and build process, from concept to field operation, has created these new generation cranes which cover all possible applications by offering top performance, ease of use and maintenance and the highest level of modularity in models, features and accessories.
Enhanced stability, the most ergonomic working positions and user-friendly interfaces combine to deliver accurate and safe operation with reduced risk of truck capsize.
A variety of radio remote controls and stabilizer configurations are available.
Dynamic Load Diagram (DLD) and Magic Touch (MT) are two of the innovative features which improve driver attention and can save time and increase productivity.
DLD, totally new in the truck-mounted crane industry, allows verification in advance of the crane lifting capacity based on the actual truck stability; and MT allows the driver to open automatically the crane from transport position to working position and back to transport position when required.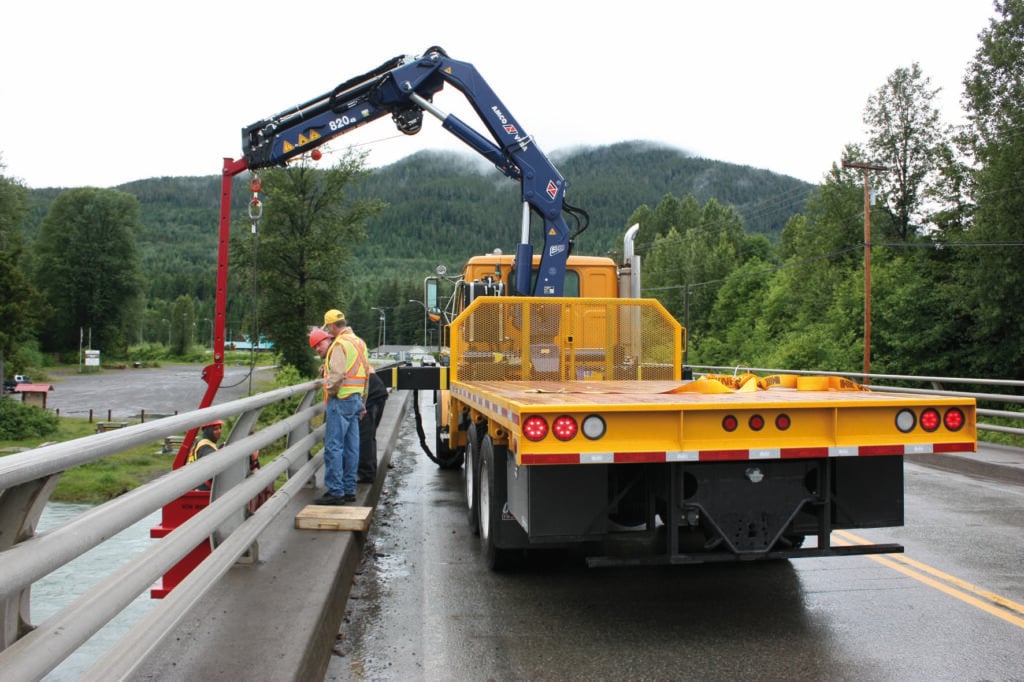 Giuseppe Bevacqua, Product Manager Cranes said, with satisfaction, "Our New generationcrane line offers excellent lifting capacities and a wide variety of configurations. The eye-catching design together with new hydraulics and electronics, offer choice, improved performance, safety and ease of use throughout the range."
The new 19-21 tm class comprises 12 models and 5 different boom configurations:
821NGT & 824NGT
Series T: Telescopic boom cranes.
Designed to be used in car recovery and in all other applications where a compact, light, and easy to operate crane is needed.
821NG & 824NG
Series 800: Articulated boom cranes. Perfect solution for cost and performance in loading and unloading operations.
921NG, 922NG, 924NG, 925NG
Series 900: Top performance articulated cranes with double linkage boom system. Made for complex lifting applications and high demanding users.
921NGC & 924NGC
Series 900: Short boom articulated cranes with double linkage boom system. Designed for high loads delivery. Installation on compact wheelbase trucks. Used in construction applications.
VR23NG & VR26NG
Series VR: Endless slewing cranes with double linkage boom system.  Made for complex lifting applications and high demanding users.
Source of: Amco Veba