Staffordshire based Tufftruk announce promotion of Andrew Simpson to Managing Director at Tufftruk with owner Ron Blackhurst now becoming the Chairman.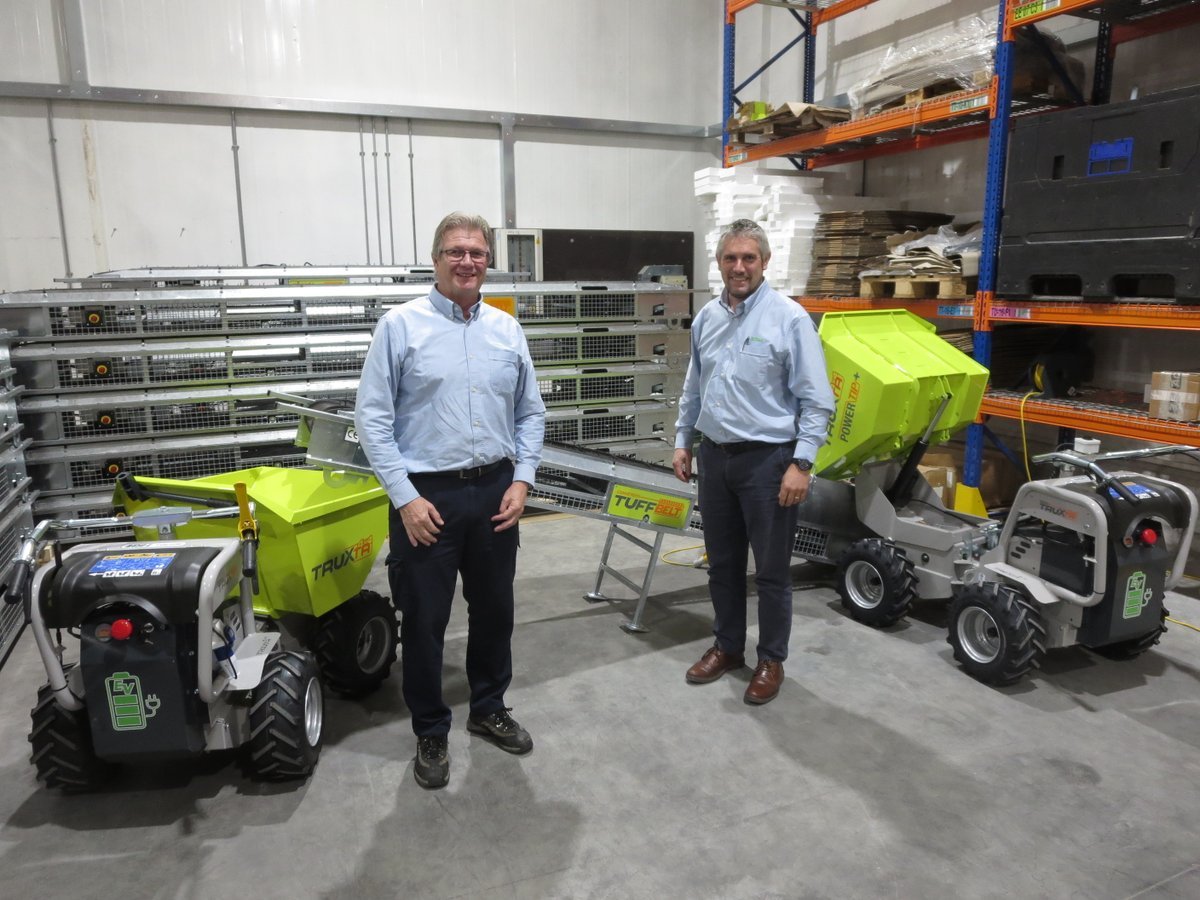 Following Ron's sale of Belle Group in 2009, Ron then worked on mini dumper concepts for a number of years before Andrew joined Ron in 2012.
The new business venture then moved on developing Ron's unique idea of creating the first concept of an articulated walk behind mini dumper.
Tufftruk Limited, is now a successful design and manufacturing business, with the articulated Truxta 4 x 4 mini dumper now being a proven and accepted product worldwide. The Truxta EV mini dumper has been a lead product in battery powered site and rental equipment, the zero emissions EV model is now the benchmark product for articulated walk behind mini dumpers.
The two engineers have worked for over 30 years in collaboration. Andrew first as an Engineering apprentice under Ron at Belle Engineering where the two further developed the famous Belle mixer range and later as Engineering Manager, Andrew steered the integration of Errut Products and Panther International into what became the Belle Group
Andrew has been General Manager since 2012 and has not looked back. For Tufftruk the future is bright, the company has seen year on year growth since the start and now boasts a world-wide distributor base and a modern production facility geared for a ramp-up in production output in 2021.
The new structure provides the platform for future development Andrew Simpson Managing Director, "As MD I can focus on day to day running of the business. Tufftruk's year on year growth of machine sales has to be fully serviced and supported. We have put a lot of effort into building our brand and network. Delivering a reliable supply of British engineered quality machines is fundamental to the companies on going success".
"Ron will now focus solely on future business opportunities, new products and innovation. Tufftruk's strategy from the start was to lead with innovative environmentally sensitive products, with Ron now completely focused on this goal Tufftruk is looking at a successful and sustainable future".
Source: Tuff truk