Falcon Lifts introduces a newly developed product range of 5 spider lift models with working heights from 13 to 27 meters.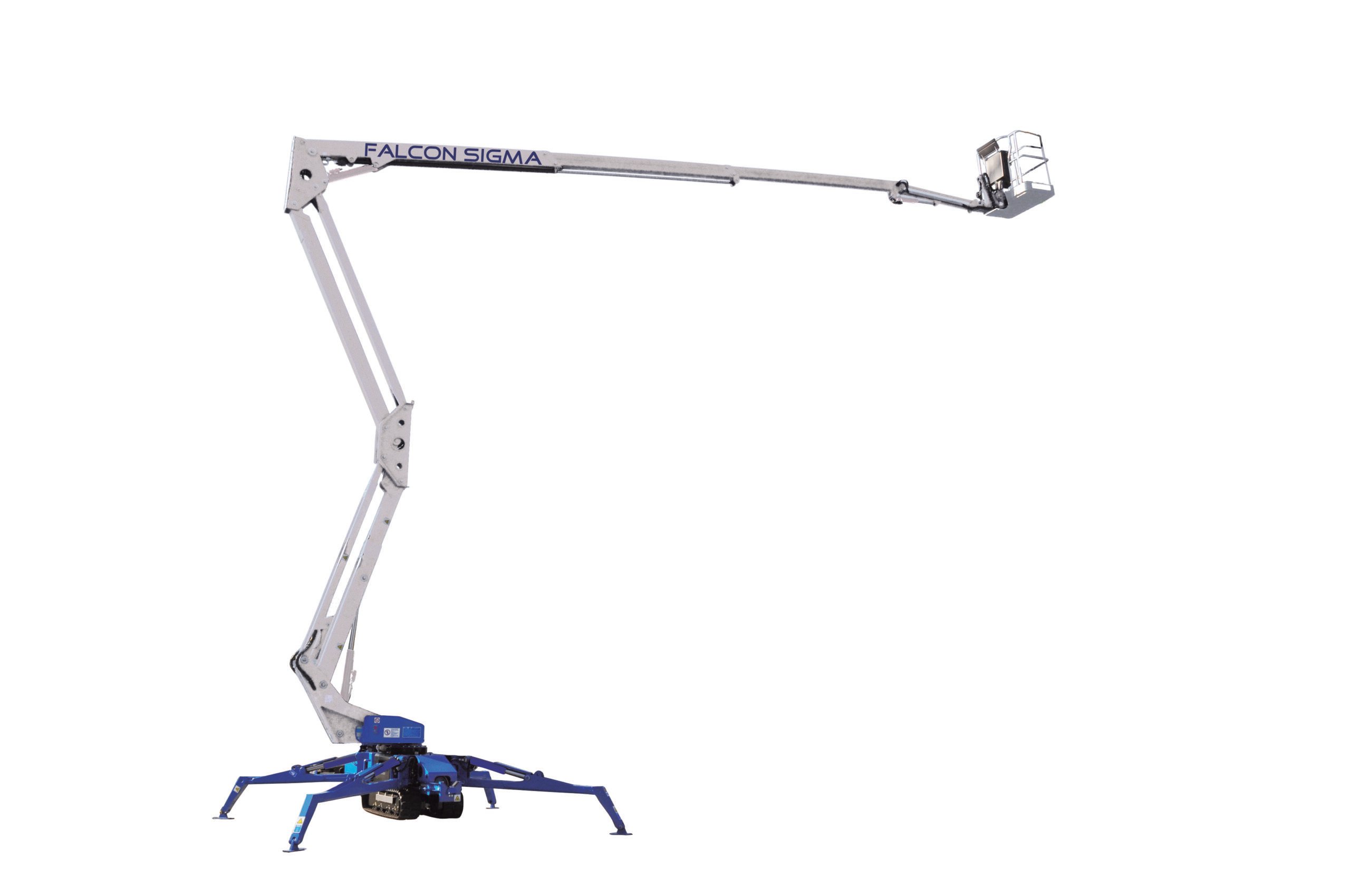 The new range of smaller lifts is named Falcon Sigma due to the resemblance between the unique design of the boom and the Greek letter Σ. The Falcon Sigma product range perfectly complements the existing, thus offering a complete product portfolio of spider lifts with working heights from 13 meters to 52 meters for all applications.
Demand for "Falcon Quality"
On the basis of a continuous focus on product development and a constant dialogue with long-term customers across the globe, Falcon Lifts acknowledges the need for smaller spider lifts in "Falcon Quality " with ground-breaking features that are normally limited to larger, more expensive spider lift models. The Falcon Sigma range are track-mounted and offered as hybrid or all-electric lithium battery-powered versions.
The need for smaller spider lifts of quality and after-sales services among existing customers of Falcon Lifts has played an important part in the development and design of the Falcon Sigma range. According to Brian Falck Schmidt, Sales Director:
"Many of our valued customers have been asking for smaller Falcons in the exceptional quality and the same features they experience from the traditional Falcon Lifts models. We are very pleased to finally being able to offer the new range of products with working heights from 13-27 meters that we believe answers the needs of our quality-conscious customers".
The Falcon Sigma models are produced under private label in close collaboration with Falcon Lifts.
As pointed out by Brian Falck Schmidt: "We are extremely pleased with the newly established collaboration. We have now the capabilities, the required scale, and the engineering know-how needed to introduce and supply smaller spider lifts in "Falcon Quality"…"
In addition to the Falcon Sigma product range, Falcon Lifts will launch new Falcon models during 2021.