Klichta Rohstoffe & Recycling, a 14-man family-run business based in Freudenberg, North Rhine-Westphalia in Germany, has completely restructured the processes associated with scrap shredding. The full-service provider, keeping everything firmly under control from container delivery to their customers to the shredding of industrial steel scrap and onward transportation, invested in a mobile, electrically powered material handling solution from Sennebogen, which they operate almost self-sufficiently using their in-house photovoltaic unit.
Only under real conditions is it possible to prove how well a designed solution really works. However, it is even better when customers like the company Klichta Rohstoffe & Recycling compare the odds and achieve results that far exceed what was expected: instead of 50% savings in operating costs, the recycling company achieves a solid 60% energy cost savings with a classic diesel drive as a result of intelligent project design.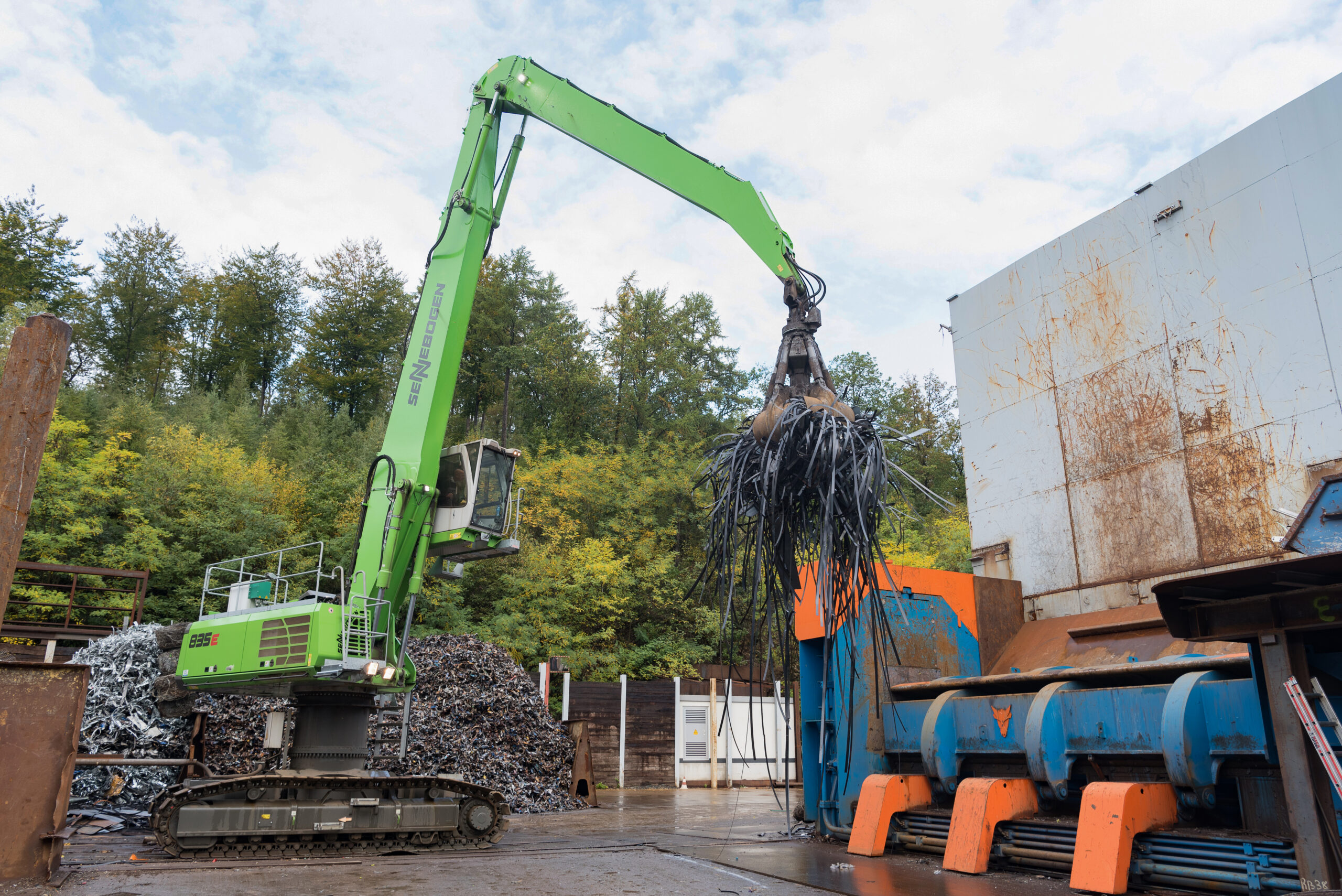 A matter of experience: Sennebogen has been an expert in e-mobility for 35 years.
Today, the automotive industry is considered an innovator thanks to the establishment of e-mobility concepts for private use on a broad scale. In material handling, however, electric motors have long been an integral part of industry professionals' day-to-day business: here, electric mobility is functional and makes sense in so many cases, and doubts can be dispelled simply by shifting perspectives. Experience shows that with the right guidance from Senneborgen's electrification specialists and the respective local sales partners, there is usually always a solution: whether with overhead power supply in halls, conductor lines, or classic cable-connected power supply systems, many options exist that also work for longer travel distances.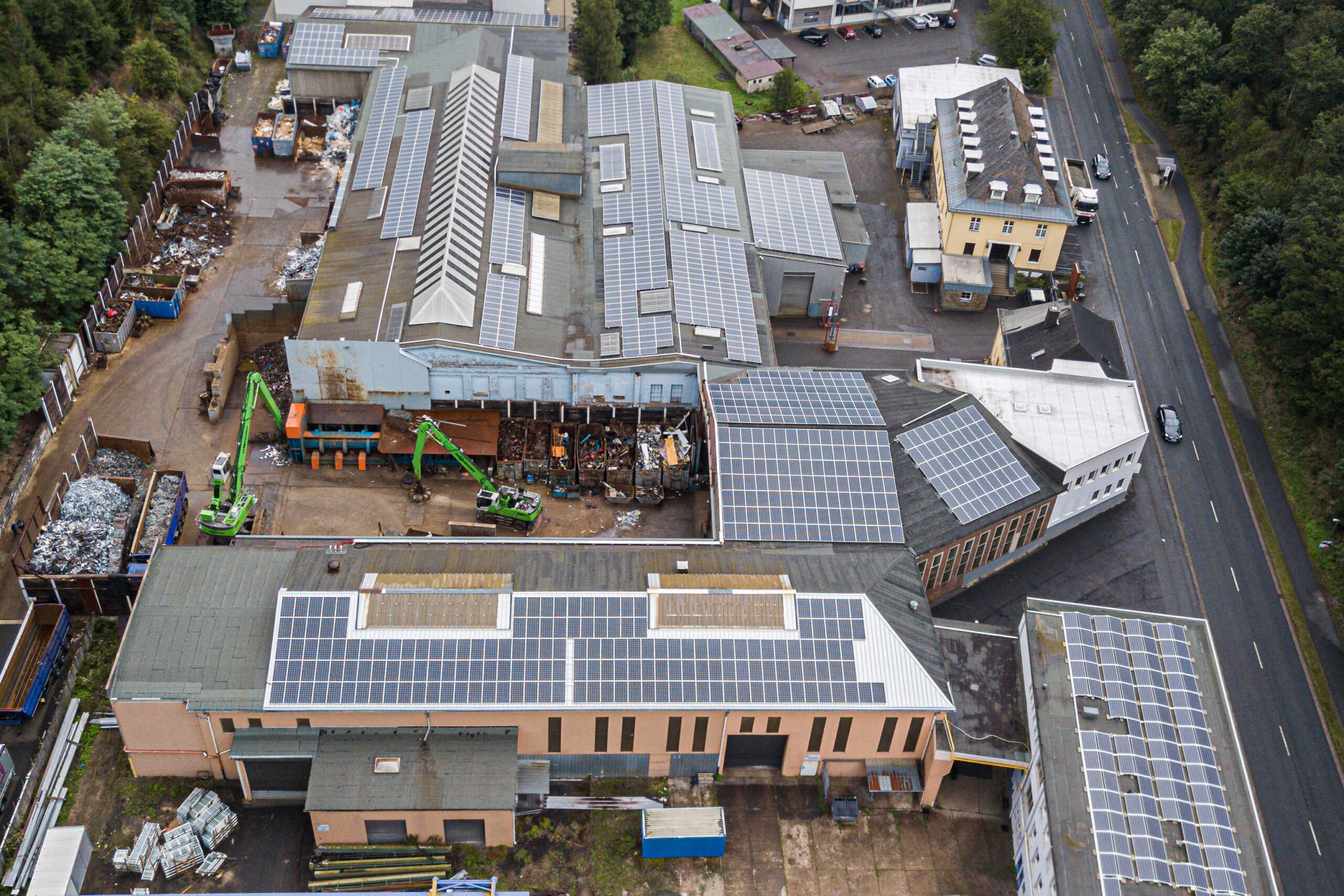 Ralf Klichta, the owner of the recycling company of the same name in Freudenberg, says:
"Of course, 50 % operating cost savings with an electric material handler sounded tempting. In use, it has been shown that we were actually able to achieve a cost reduction of 60% with the electric material handler: Our Sennebogen 835 E was supposed to feed our scrap shear and cover the surrounding area as well. By being able to connect the material handler and the electric shear to our own photovoltaic system, which generates 900-kilowatt peak output under optimal weather conditions, we operate both – shear and material handler – almost self-sufficiently as well as CO2-neutral."
Sennebogen material handling technology provides saving potential right down the line. Klichta and his team practice commodity trading on 41,000 sqm and have an additional 20,000 sqm of storage area. The company, which was founded in 1950 by Ralf Klichta's father, now operates 90% nationally and recycles production scrap from the metal processing industry in the local area. The North Rhine-Westphalians also export to the neighboring countries of the Netherlands and Belgium, where the major ports of Amsterdam and Rotterdam provide the best international connections for onward shipping of the steel scrap. In addition to the 835 E in the electric version, the company uses two fuel-efficient diesel machines: an 830 and an 818 E in order to flexibly reach storage areas and pre-sort material for the shear.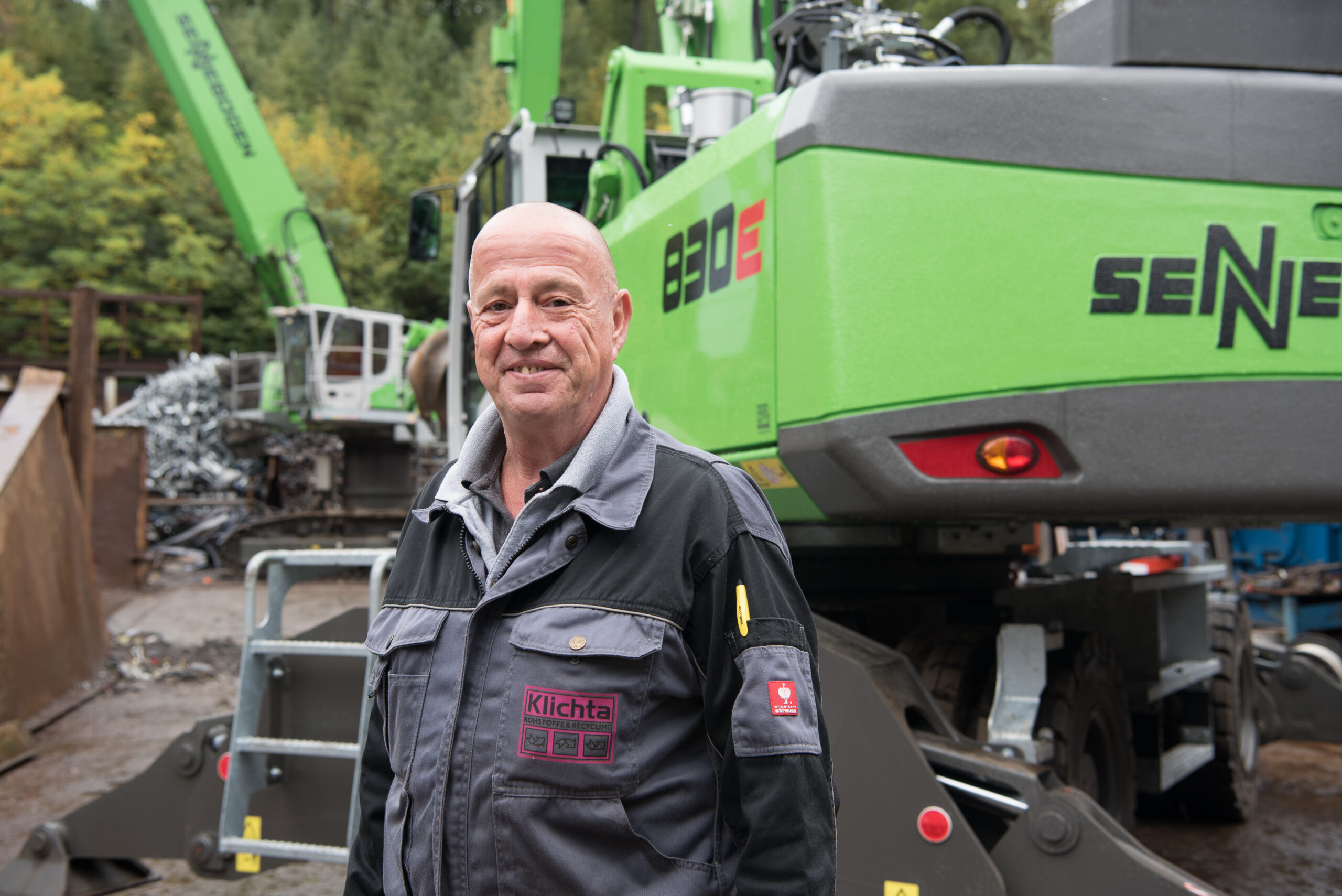 By recycling the steel scrap, which is constantly shredded, transported, and finally melted down in steel mills, the recycling company makes a very important contribution to the material cycle. Ralf Klichta says:
"The decision in favor of the electric material handler was an easy one for us, considering the many years of operation and the positive benefits for the environment on the long term. Working with the machine is extremely convenient and saves us a lot of time: no refueling and shorter service downtime, which means that the machine is ready for use again straight away".
Source: Sennebogen