In 2021, one of the most modern indoor skydiving facilities in the world is being constructed in the West German town of Viernheim, situated in the industrial Rhine-Neckar metropolitan region. Bauer Spezialtiefbau was tasked with the execution of foundation works.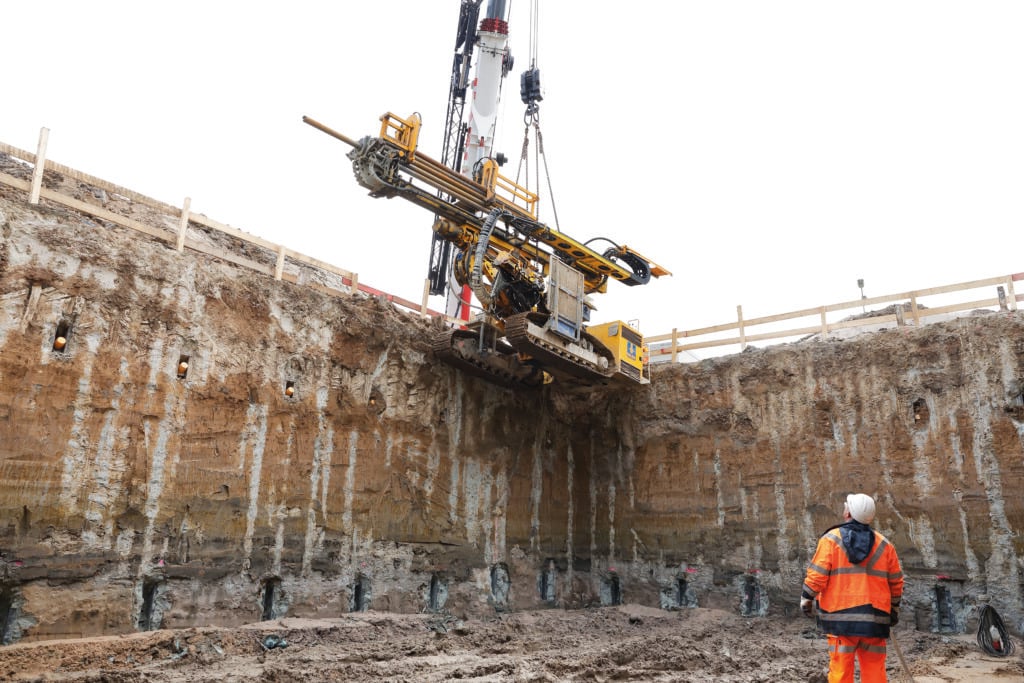 Building on their experience with the construction of indoor skydiving facilities in Bottrop in the region of North Rhine Westphalia, as well as in France, Spain, Norway, and Poland, Indoor Skydiving International from Gladbeck is now constructing another indoor skydiving facility with a 220 km/h airstream that will simulate the feeling of a real skydive.
Bauer Spezialtiefbau was tasked with the execution of foundation works for this project.
The relatively small, rectangular excavation pit over an area of a mere 200 m² was secured with double-anchored, impermeable Mixed-in-Place walls (MIP) with a diameter of 0.55 m. The MIP walls were created using an RTG RG 25 up to a drilling depth of 16 m, and the structural king piles were vibrated into the fresh MIP wall with an RTG RG 19 T. The grouted anchors, with four to six strands and a length of approx. 17 m, were created with a Klemm KR 806 using the rotary percussive drilling method. In order to seal the excavation base from the Quaternary aquifer sands, a low-lying Bauer LWS silicate gel base with a thickness of 1 m was realized. An RG 19 T was used for the installation of the injection pipes, and a vibrator lance was sunk into the construction soil using an RTG MR 150 hydraulic vibrator.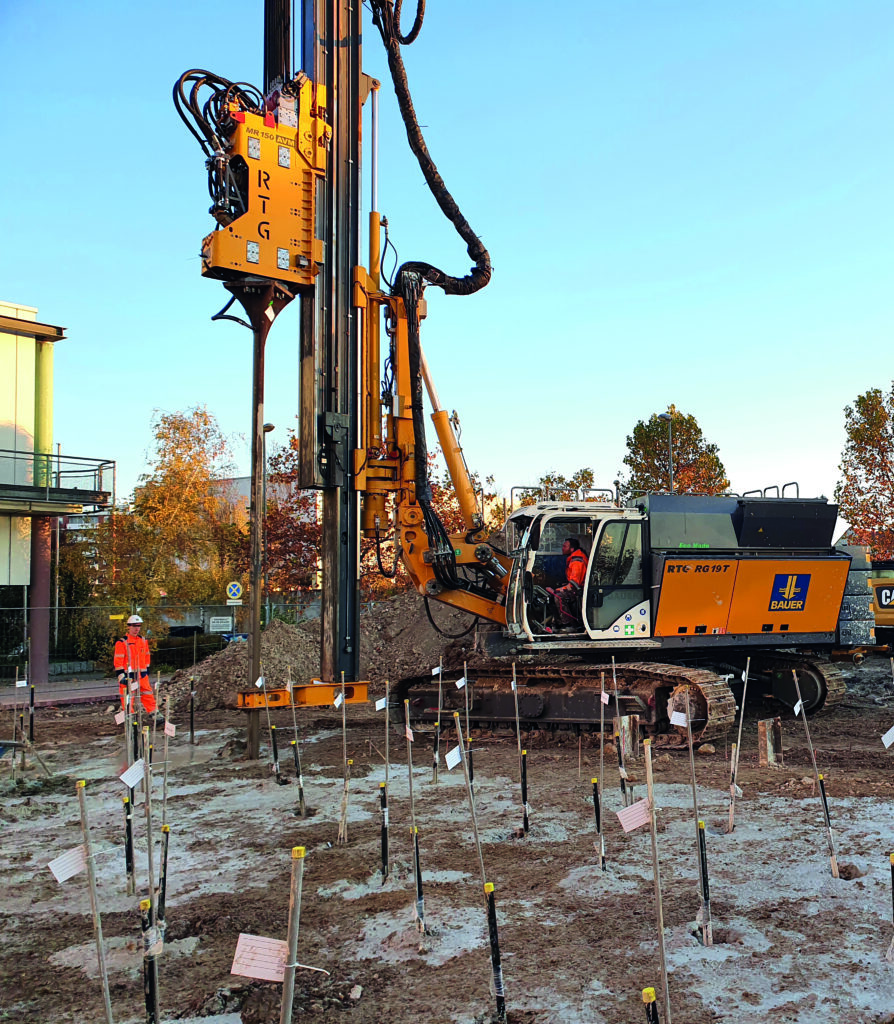 "From the very beginning, a cooperative partnership with the owner was the ultimate key to the project's success. Joint development of the technical concept for the creation of the excavation pit started back at the sales stage," explains Martin Ellebracht, Head of the Rhein-Ruhr office of Bauer Spezialtiefbau.
"The tender phase and customer support were provided by the colleagues of the Rhine-Ruhr location in Essen due to their close proximity to the customer. The construction project was operated by the site management of the Rhine-Main location in Kelsterbach. The construction time agreed with the customer was adhered to as requested."