Lünen is the largest city in the Unna district of western Westphalia in western Germany. The power plant of the Hagedorn group was part of the Rhein-Ruhr municipal services consortium between 1938 and 1941 for the supply of a nearby Steag aluminum plant.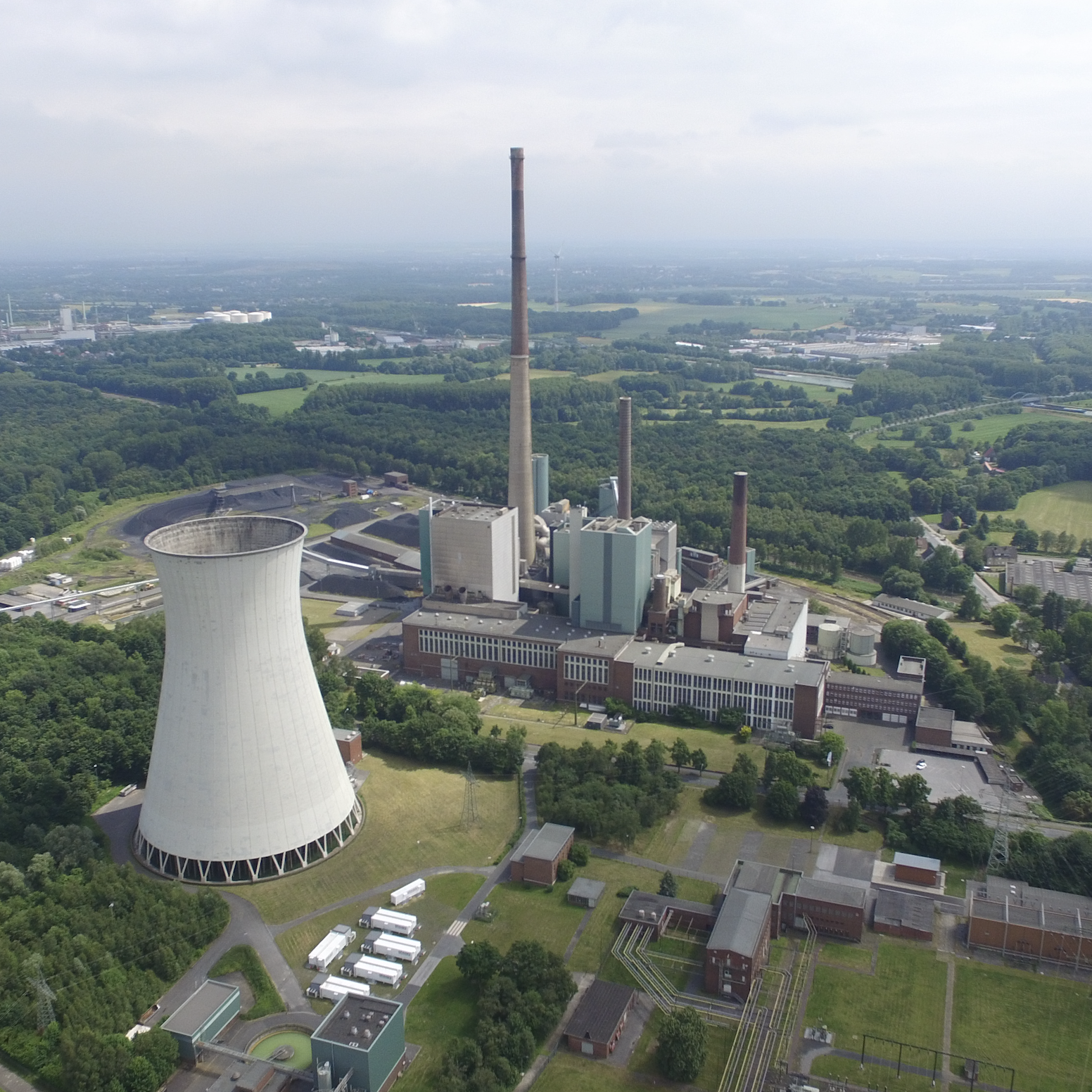 On 25 September 1968, the chimney of the 250-meter-high power plant, at that time the tallest chimney in Europe, was completed. Steag asked the Federal Network Agency for the definitive closure of units 6 and 7 of the Lünen plant on 2 March 2019 due to the difficult economic sustainability of the plant. In June 2020, the dismantling of the three blocks of the power plant began.
The first phases of the demolition were carried out with the use of explosives, starting with the flue gas desulfurization system, then following with the electrostatic precipitators, blown up on January 8, 2021 and the combustion gas denitrification system, in the February 2021. The cooling tower and 250 meter high chimney are scheduled for March 2021.
After the initial demolitions with explosives, necessary to deconstruct the imposing protections of the plant, they proceeded with a more precise and silent controlled demolition.
For the building that housed the electrostatic precipitator, mainly made of iron, the MBI demolition shear was chosen to cut and demolish the internal iron and steel structure. The SH700R Eagle II shear, designed specifically to deal with iron structures and the demolition (and future recycling) of steel and derivatives, was mounted on the largest demolition excavator in Germany, an imposing KMC1600S, born from the collaboration of Hagedorn and Kiesel.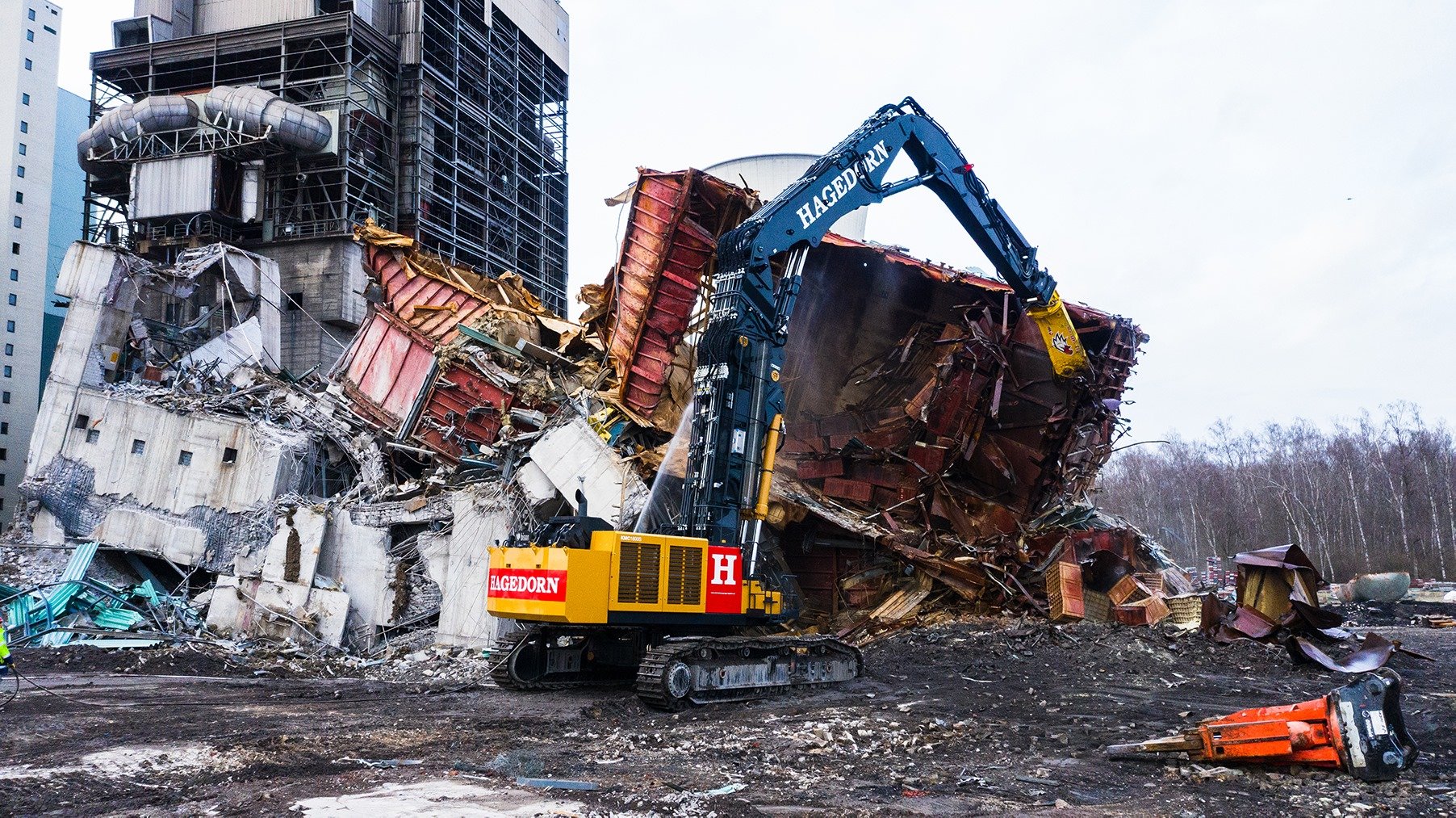 Kiesel, the company in charge of carrying out this important demolition has therefore fielded its new demolition giant, weighing 230 tons, equipped with the SH700R Eagle II, designed by Mantovanibenne, a shear weighing over 7000 kg, perfect for tackling the imposing iron structure that covers the plant, cutting and demolishing with force and precision, section after section.
The SH700 is just one of the dozens of shear models in the Eagle Shares line dedicated to the world of iron recycling and demolition.
How does a 300-ton machine arrive at its destination?
Up to eight transporters are required to move the excavator and all its work equipment. The transport weight of the superstructure alone (without trolley and counterweight) is 76 tons. The counterweight weighs 40 tons and each heavy truck comes with 22 tons. An integrated hydraulic lifting system allows freight vessels and counterweight to be loaded independently. In this case the excavator with the SH Shear installed has an operating weight of 230 tons.
Source: Mantovanibenne