With this acquisition, Bonfiglioli will further verticalize its production both in Italy and China, expanding its Robotic application market thanks to extremely high precision and efficiency Gear Units development. This growth project will take place while safeguarding the continuity of Sampingranaggi's production and the people who work there, currently around 80.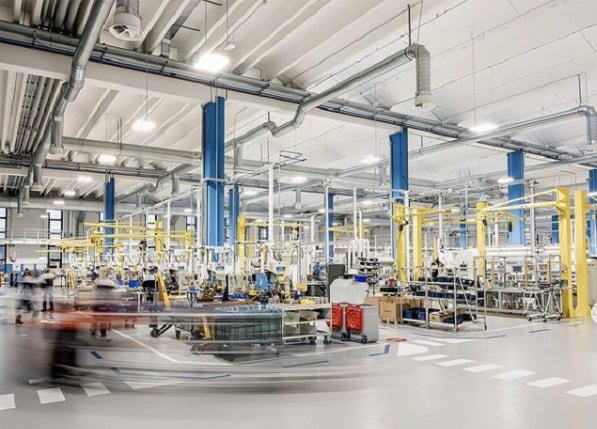 This acquisition has a special meaning for Bonfiglioli: this was the first company where in 1948 Clementino Bonfiglioli, the founder, practiced and learned the profession.
The Chairwoman Sonia Bonfiglioli commented:
"I like to think that, if Sampingranaggi had not already been there in the post-war period, today Bonfiglioli would not exist. […] So beyond this "sentimental" reunion, which makes me very happy, and the full complementarity of Sampingranaggi and Bonfiglioli products, my first thought, however, goes to the women and men of this company who now become an important part of Bonfiglioli.

Many times we could have bought plants to produce bevel gears (that are the heart of gearboxes), but without the human hand, machines are merely stationary atoms. Their skills, knowledge and experience are the great heritage of Sampingranaggi, and today become part of the great Bonfiglioli family. My warmest welcome goes to them."
Fausto Carboni, CEO of the group, added:
"For Bonfiglioli, SAMP represents  a great opportunity, in many aspects. From an industrial point of view, it offers us the possibility to integrate some strategic component productions, including bevel gears, while in terms of business development it allows us to enter the robotic gearbox market, where there is ample room for growth in future, both in Italy and in China through their local company, which that is part of the acquisition."
More about Bonfiglioli
Founded in Italy in 1956 by Clementino Bonfiglioli, today it is still a family-owned company with a global presence. Its activity is organized into three business units: Discrete Manufacturing & Process Industries, Mechatronic & Motion Systems and Mobility & Wind Industries, in which it deals with design, manufacture and distribute effective, tailored solutions for all types of applications in industrial automation, mobile machinery and wind energy.
Solutions are based on a wide range of products including gearmotors, drive systems, planetary gearboxes and solar inverters & solutions to satisfy the most demanding needs for industrial processes, automation, mobile and renewable energy applications. Bonfiglioli offers tailored solutions that impact all aspects of daily life – from the food people consume to the roads people drive on, the clothes people wear, and the light that illuminates homes – whose strength lies in the high technology content of each product and the integration of different technologies.
Today the company counts 21 branches and 14 production plants, 250 distribution partners and 3700 employees around the world.
Source: Bonfiglioli Group