Relying on a comprehensive product range with a capacity up to 480 tph, incorporating the latest technologies and custom-made solutions to meet the most demanding requirements, Marini attended to Hillhead digital 2021 and had the chance to discuss available products and technologies with specific unique features as follows:
The Marini Xpress series, fully mobile transportable on pneumatic tyres, combines easy erection and swift dismantling with operational savings.
The Marini Be Tower, Marini containerized solutions allowing for quick transfer, streamlined operations while ensuring the reliability and advantages of traditional plants.
The Marini Top Tower – the ideal solution when it comes to specification, reliability, and traditional technology.
The Marini Class Tower series – unique customised solution offering a design for specific customer requirements.
The Marini Master Tower, a new revolutionary technology for recycling up to 100% with maximum energy saving.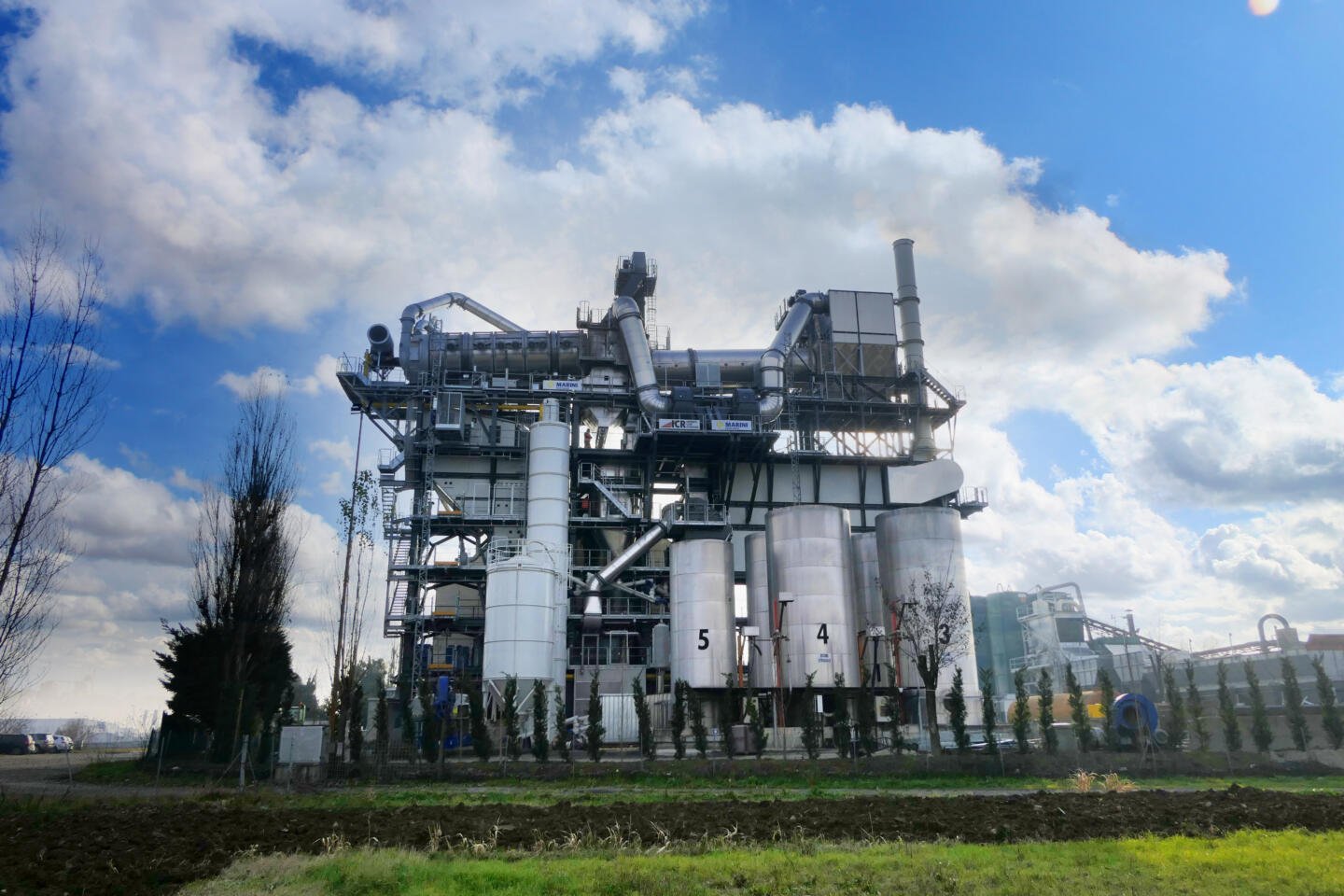 "The increase in energy costs and the strong demand for crude oil products encourages the use of a high content of reclaimed asphalt in hot and warm mix asphalt (RAP). As well as the need for reduction of environmental impact and the urgency to produce more sustainable products" declared Marizio Ferrini, Marini Marketing Manager.
"The highest possible reuse of reclaimed asphalt is therefore a major factor for all future generations and a key topic of discussion for all those having at heat sustainability in the quarry and construction business".
In this respect the Marini Master Tower represents a milestone in hot and warm mix asphalt production in terms of use of recycled materials up to 100%, low emissions and high energy savings. Traditional technologies available in the market are based on the use of a dual dryer system, each one fitted with its own burner. It goes without saying that the dual dryer operation has high energy consumption exceeding the limits fixed by international regulations and leading to significant costs of both fuel and electricity as well as high emissions into the atmosphere. Marini Master Tower innovative concept can rely on the simplification of the components for heat generation as follows: two dryers and one burner capable of supplying enough energy to heat up the virgin materials in the first drum, and transfer the heat to the second drum, depending on the mix to be produced. In addition to the "refined" hot air circulation systems, allowing utilization of all the thermal energy in the system right down to the very last calorie.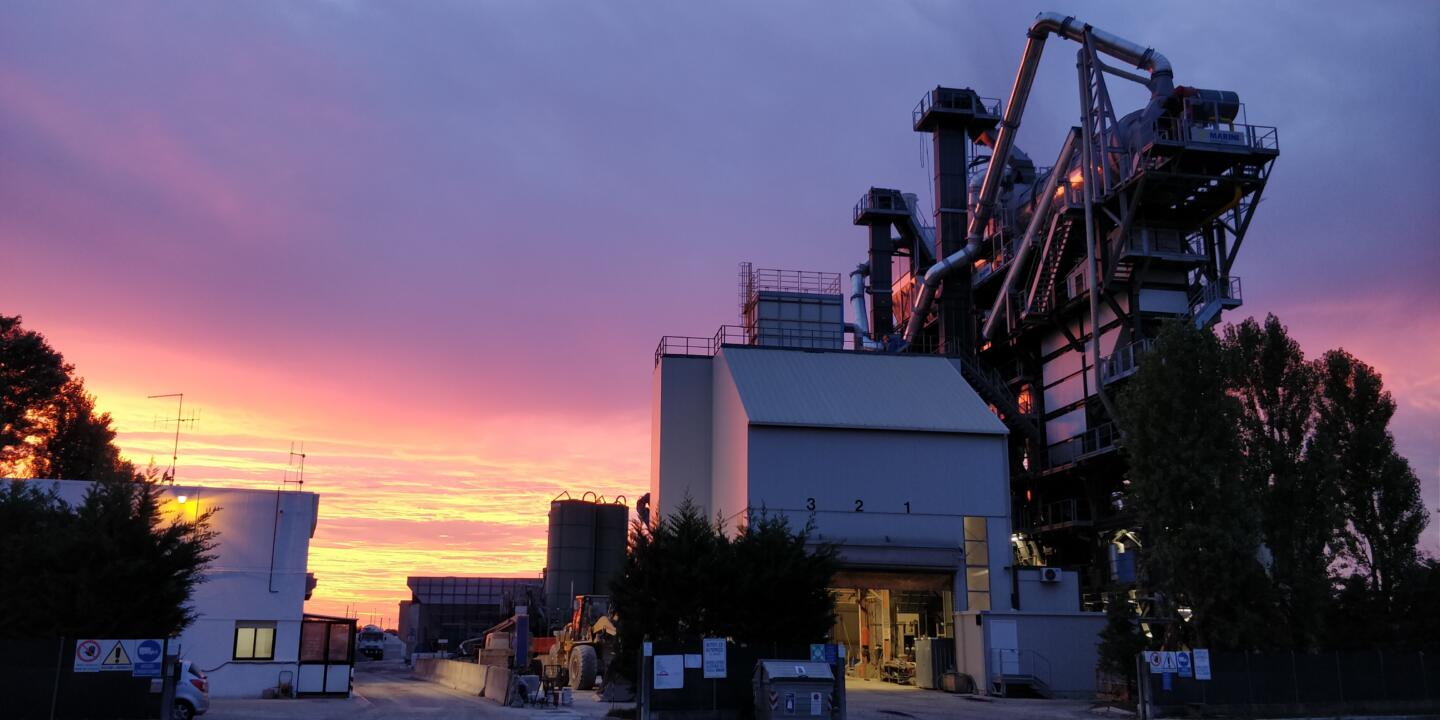 "In the field of road pavement, the reuse of existing materials and, specifically, of the material coming from road infrastructure pavements subjected to wear, the ability to produce mixes with reduced carbon emissions (CO2) and energy savings, are essentials for those who want to produce asphalt that respects the environment" commented Luca Camprini, CEO of Marini
"The Marini Master Tower demonstrates this perfectly and it is milestone in the production of the next generation of asphalt. At Hillhead digital 2021 we are looking forward to sharing with as many people as possible this unique technology that's perfectly capable of integrating into any environmental context."
Marini has attended Hillhead digital 2021 with Cormac Engineering, partners for UK and Ireland and specialists in the UK road construction Industry: "We feel the time is right to re-connect with the quarrying and construction industry" said Steve Corbett, Managing Director of Cormac. "The past year, no matter the challenges, proved to be instrumental in boosting the will and determination to start building the new, after the initial stop. We're looking forward to working with our customers to build a new road ahead."
More About Marini
Established in 1899, today a Fayat Group Company, Marini is a world leader in the technology and manufacturing of stationary and mobile batch asphalt plants with production sites in Italy, Turkey, China, India, offices in Russia and UAE and a global partner network. With a capacity of up to 500 t/h, relying on the most modern technologies and over 120 years of experience made in Italy, Marini's equipment distinctive features allow customers around the world to produce low energy consumption asphalt using up to 100% of recycled asphalt pavement (RAP). Unique project management capabilities combined with outstanding technical support, service availability, a global footprint and a dedicated training Academy make of Marini the customer's choice when it comes to reliability, innovative technology and comprehensive support.