Technical innovation in the Ridemax tire range designed for transport operations with agricultural and industrial tractors and trailers. In common they have the low rolling resistance for reduced fuel consumption.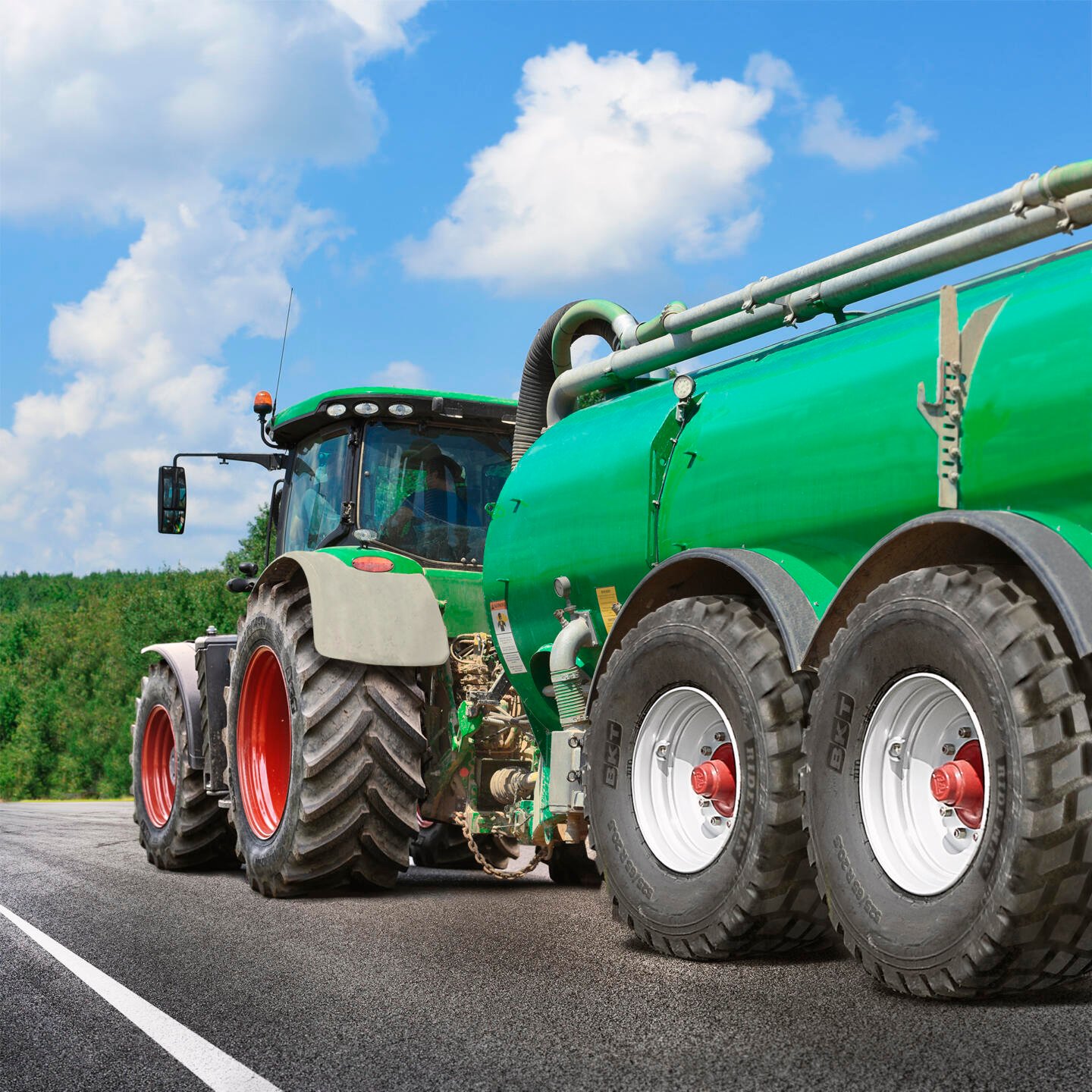 BKT is always looking for innovation through an increasing focus on environmental sustainability, hence it studies every possible solution that respects the soil and the environment by reducing consumption/CO2.
Ridemax is the BKT tire range designed for transport operations with tractors and trailers, in agricultural and industrial applications. It has been developed to be stable at high speeds, to support heavy loads in order to reduce transport cycles, and to reduce rolling resistance, thus consuming less fuel.
The Ridemax range includes the following products for trailers: Ridemax FL 699, Ridemax FL 693 M, Ridemax FL 690, and Ridemax FL 690 IND; and the following tires for tractors: Ridemax IT 696 and Ridemax IT 697 (M+S).
Ridemax FL 699, opens the Flotation range for agricultural trailers and tank trucks and has an All Steel structure to withstand a high load capacity decreasing the number of transport cycles. It also features a reinforced bead that guarantees stability even at high speeds and ensures a comfortable ride that offers safety and control. Ridemax FL 693 M provides excellent road handling prioritizing comfort and self-cleaning properties. The D/E speed indices of the range stand for higher speeds when traveling on the road leading to significant savings in time. Ridemax FL 690 can be used for 75% of road operations for trailers and tankers, can carry heavy loads, and has excellent self-cleaning properties. Its "twin" tire is Ridemax FL 690 IND, which has been developed specifically for industrial trailers.
Ridemax IT 696 has a unique tread design that provides excellent adherence for road applications, also in the winter, as well as guaranteeing excellent self-cleaning properties and low rolling resistance. It is particularly suitable for transport and maintenance applications, also thanks to the high speeds it can achieve.
Finally, Ridemax IT 697 (M+S) represents the best option for tractors in winter operations. Thanks to the incisions in the tread and the special compound, the vehicle can be driven in complete stability, comfort, and control. Moreover, if 3,000 hours is the average duration for a tire on the rear axle, BKT's tests show that Ridemax IT 697 (M+S) can work over 4,000 hours.
Ridemax FL 699's new 525/65 R 20.5 size further enriches the BKT catalog which already features over 2,700 products. The company's goal is to find solutions that can meet every need, developing the right tire for every circumstance, thus enabling users to save time, resources and reduce consumption.